Recently, some of our Junior glider pilots have progressed on to new single-seat aircraft in the club's fleet.

Junior pilot Tom recently moved into the club's Standard Astir CS-77 G-FECO, a capable cross-country single-seater. Junior pilots Ed and Kai have also qualified to fly this glider.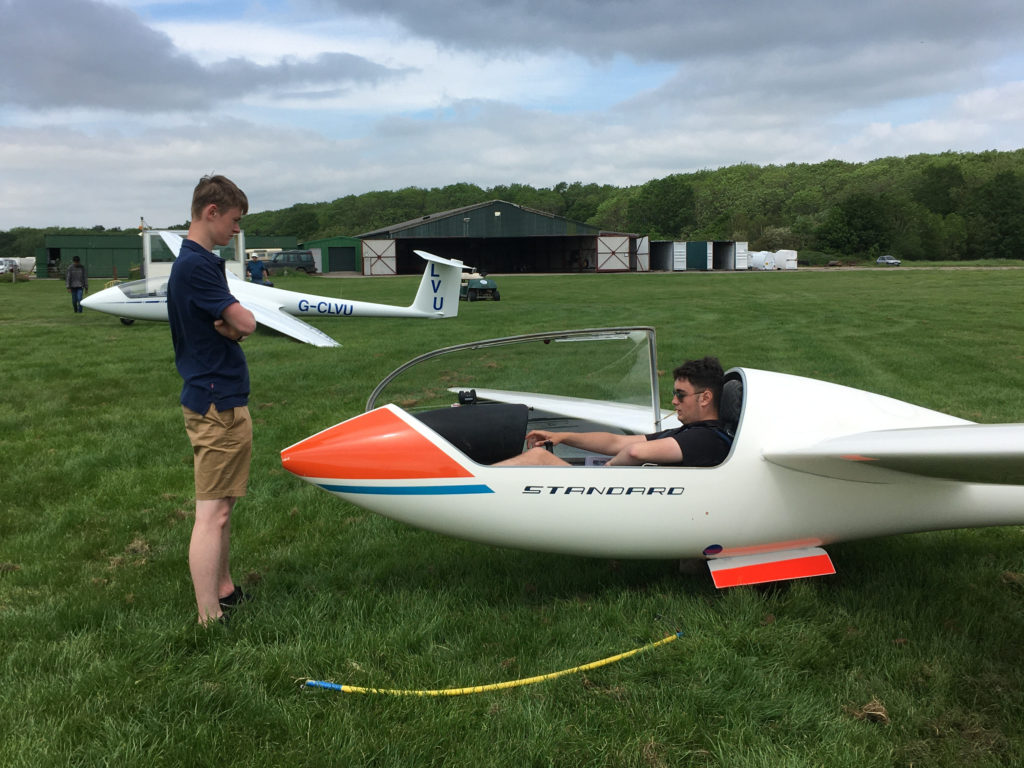 Junior pilot Elliott who only went solo in mid April, today moved on to his first single-seat glider. Stratford's SZD 51-1 Junior G-CHDB. Senior instructor Mike C briefed and authorised Elliott's first flight on type.