Stratford on Avon Gliding Club are delighted to announce that one of our junior pilots, Ben Edkins, has been selected to join the British Junior Gliding Team!

The British Junior Gliding Team is a prestigious team of young glider pilots who have been selected from gliding clubs across the UK for their exceptional talent and commitment to the sport. Ben's selection for the team is testament to his hard work and dedication to gliding over the past few years.
Ben was first introduced to gliding at Stratford on Avon Gliding Club by his father Chris, also a pilot, when he was just 12 years old. Since then, he has gone from strength to strength. After flying solo on his 14th Birthday he has gone on to become one of the most promising junior glider pilots in the country, competing successfully in regional and national-level competitions.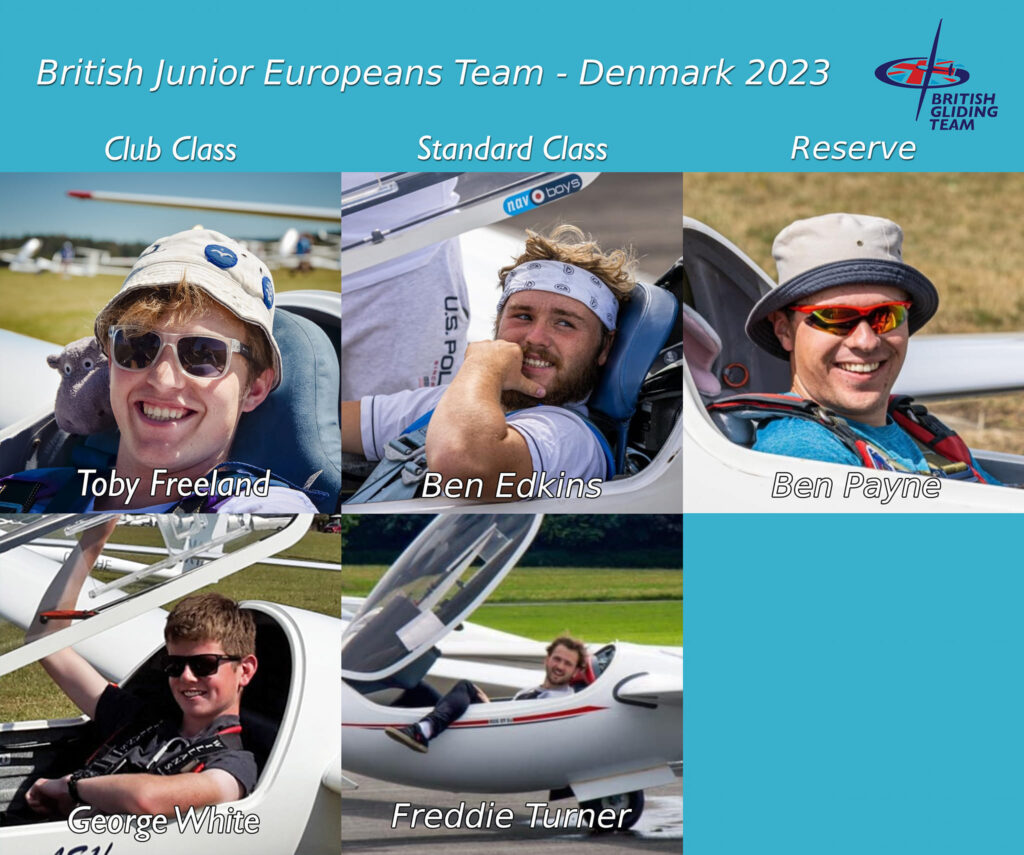 As a valued member of Stratford on Avon Gliding Club, Ben's determination to succeed and passion for the sport have been evident since day one.

Ben is one of five young pilots from across the UK who have been selected for the British team competing at the European Championships in Denmark this year. The British Junior Gliding Team provides an outstanding opportunity for young pilots to develop their skills and experience, and Ben is clearly well-deserving of this honour.

We wish Ben the best of luck for his upcoming competitions and for all his future gliding endeavours. We are sure he will make the most of this fantastic opportunity and do the UK proud.

Congratulations once again to Ben!