We were really lucky with the weather today.
When we arrived there was fog on the ground and we could not see the other side of the field, however it very quickly disappeared and left us with virtually wall to wall sunshine.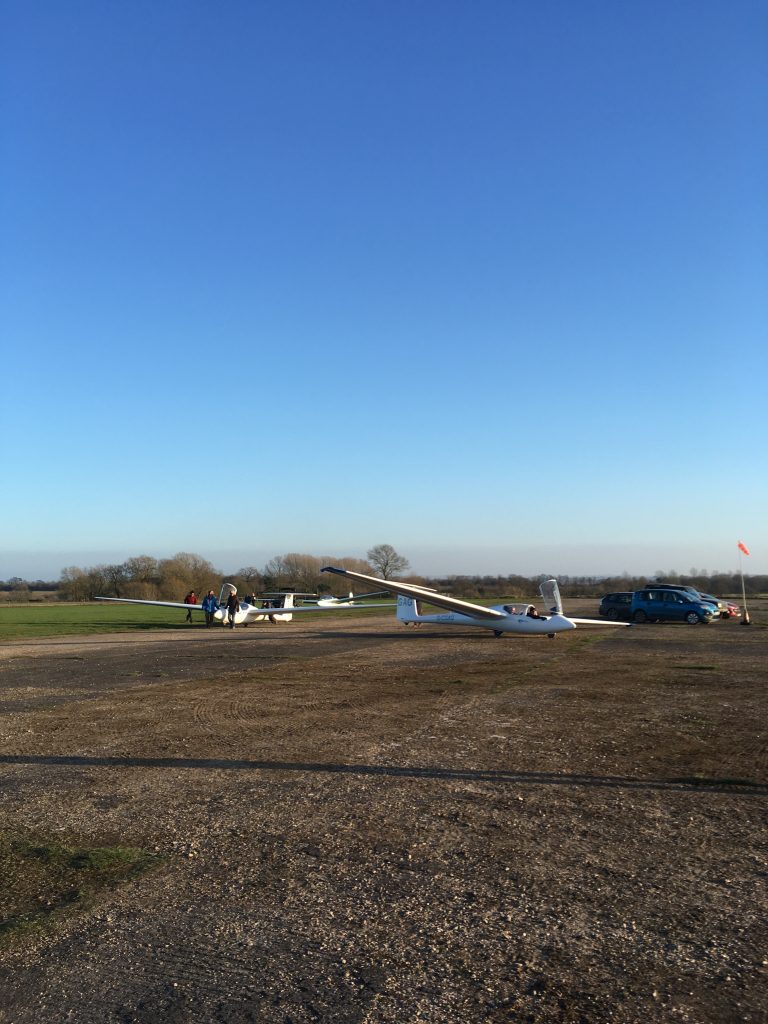 With a light southerly wind we were only getting about 1100 or 1200 ft on the launches but it got better and better as the day went on until around 1.30pm it became thermic and there were 3 really good flights of up to 44 mins. It was certainly the best day of the year so far with 39 launches. Everyone flew who wanted to and several members flew 3 times.A brilliant day and many thanks to Andy who was duty instructor..Statistics below……………
Total Launches…………39
Longest Flight………….44 mins. Very well done to Dave J. in the Junior.

Other notable flights were 19mins in the K21 by Barry M. and 18 mins by Andy B. in the K13. Average Flight Time…7 mins but that did included several S.C.B's 

Total Flight Time………4 hrs 53mins. 

Steve P.