After many weeks of waiting for a break in the weather and for the field to dry, we have finally taken to the skies again! With a creative field set-up to ensure the launches and landings avoided the remaining water logged areas we managed to have a successful day. With a lot of members out of currency, instructors Andy and Alan conducted a number of check flights to ensure the post solo pilots were still up to standard.
It was good to see three of our junior pilots joining us and mucking in. One of whom was Elliot who signed up as a cadet on the day and did really well during his first flights – we welcome him to the club!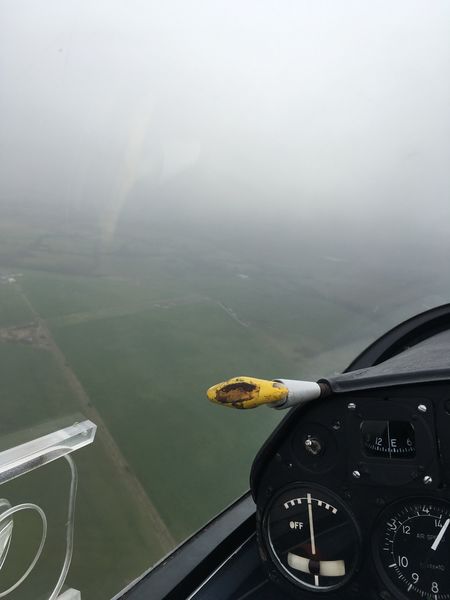 Initially the low cloud meant that flights were limited to a quick circuit, but as the day progressed the clouds lifted which allowed for higher launches and some longer flights.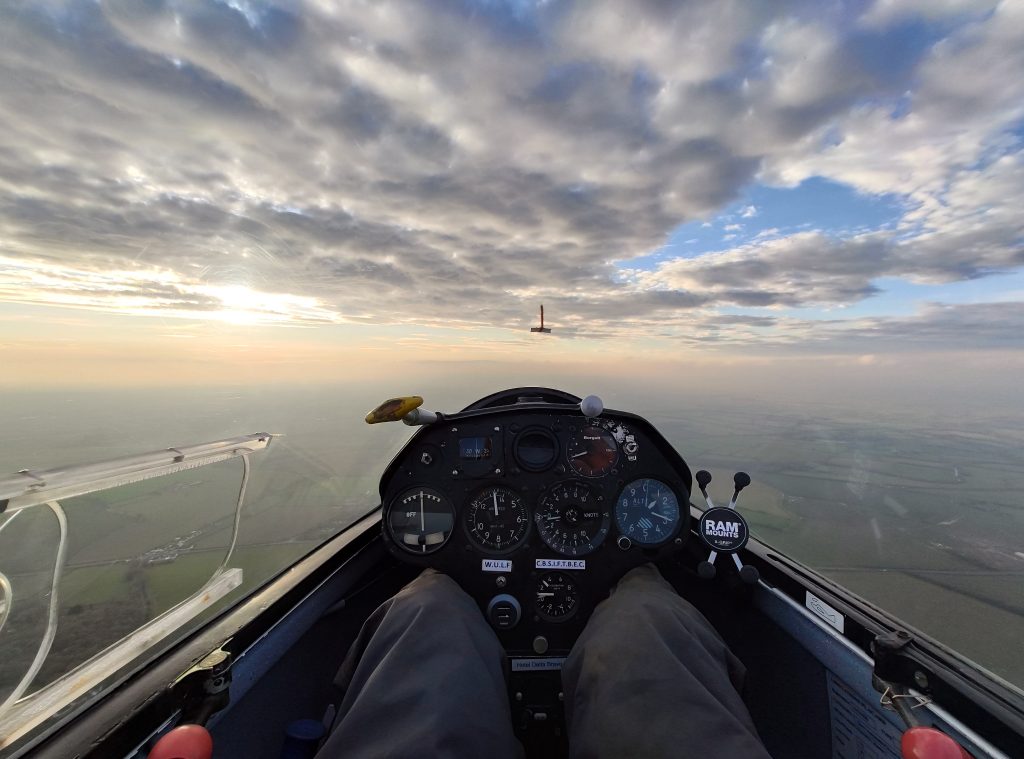 Best flight of the day went to Dan B and Ben E who caught a hint of wave in one of our K21's and managed to eek out 12 minutes of flying time. In total we had 25 flights and after packing up enjoyed a well deserved pint at the pub.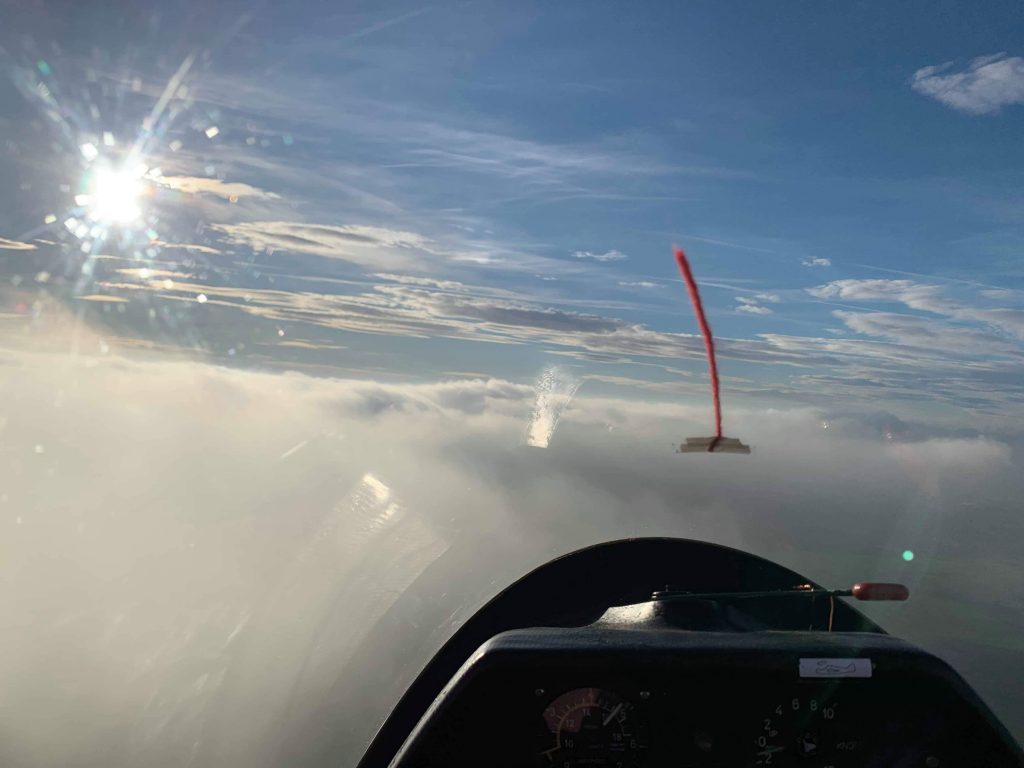 Thank you to Dave M who returned to the club following the pub and in the dark retrieved the stricken buggy that was stuck with a flat tyre down the far end of the field. (just don't ask why it ended up down there!)
Peter Capron.