It was bustling at Sunday's briefing as the favourable weather forecast combined with a drier field had enticed many members to come to fly.
With our neighbouring club Bidford still suffering from a water logged field we also welcomed two of their members to join us and to experience winch launches for the first time.
With the field set up to dodge the wet areas whilst catering for the brisk South Westerly wind, instructors Barry K and Steve P set to work carrying out currency check flights and training our ab initio pilots.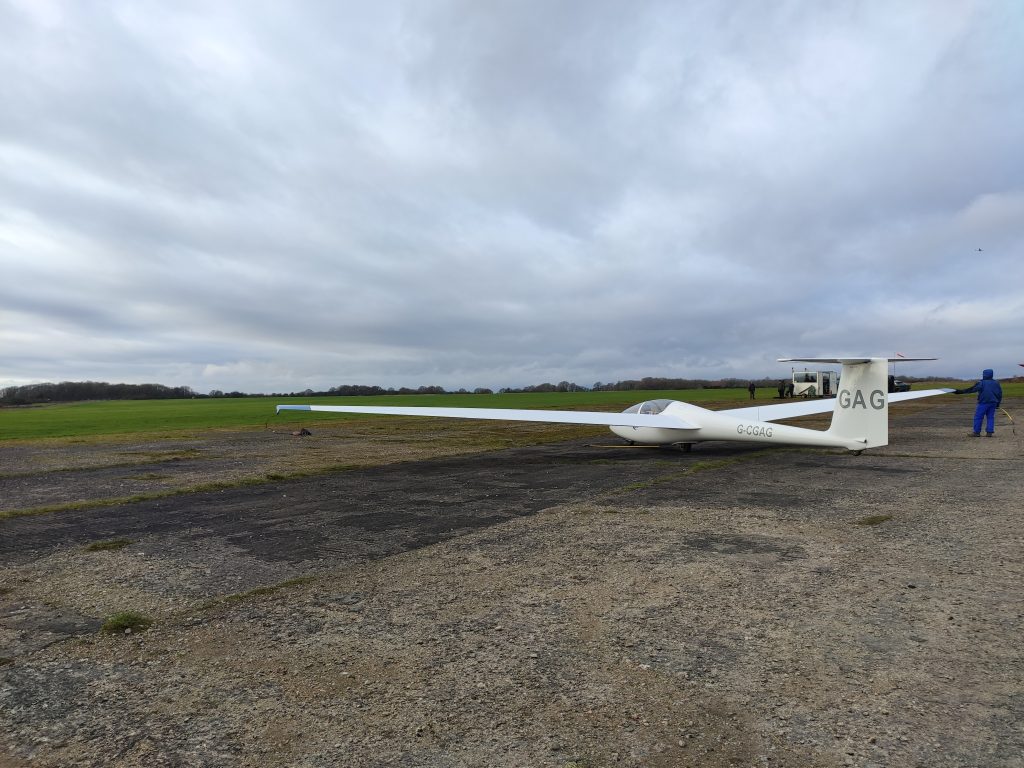 Due to the position of the launch point we weren't able to use the full length of the field however we still managed to get launches up to 1700ft.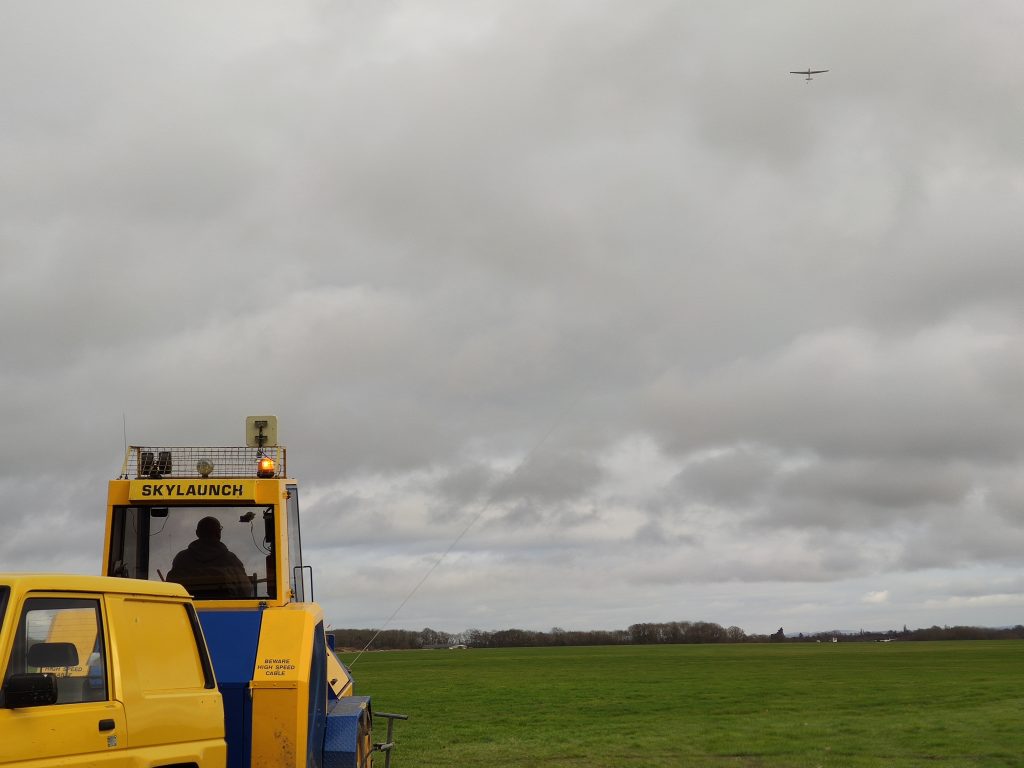 Best flight of the day goes to Richard H who managed to exploit the hints of wave we were getting and got a very respectable 21minute flight time in the Junior. (This is the club's best flight of the year, and also the decade – and he still wouldn't buy us all a beer for this big achievement!)
The scraggy cloud and the wave influence combined with the low sun provided us all with some stunning cloudscapes to enjoy.
Stats for the day:
35 flights, 25 different people flown and 25 people had a great day.