Only a few turned out today as there was rather a blow on from the east coupled with member's bank-holiday plans.
CFI Steve had a bit of wheel-related trouble while towing out the launchpoint trailer.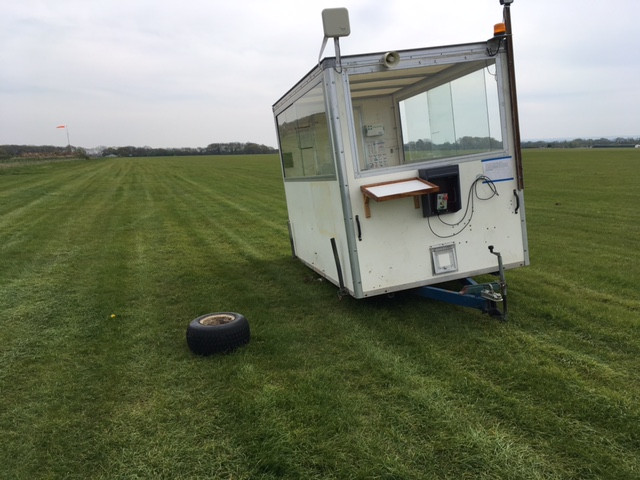 Many thanks to Bingo who gave up his cycling plans for the day and came out especially to weld the wheel spacer back together. We'd have been truly stuck without his help.
In the mean-time, we had one two-seater on rotation with signals on the old-fashioned car-headlights with radio method.
We also explored a new hangar packing method to allow larger two-seaters to be hangared at Snitterfield.
Don't forget, we're flying bank-holiday monday at Snitterfield.