On Sunday, we congratulated our newest solo sailplane pilot, Richard Z!

Richard is one of our most enthusiastic flying members and he spent part of the day flying with senior instructor Barry K to assess his readiness.

Sunday provided good training weather a with moderate easterly wind and little by way of thermal activity.

Once Richard had been fully checked-out, Barry authorised him for his first solo in Stratford Gliding Club's K-13 G-DCBW!


Richard's first solo flight was well flown and finished with a lovely landing. So, after congratulations from Barry and the members on the airfield, he was sent on a second, consolidating solo flight.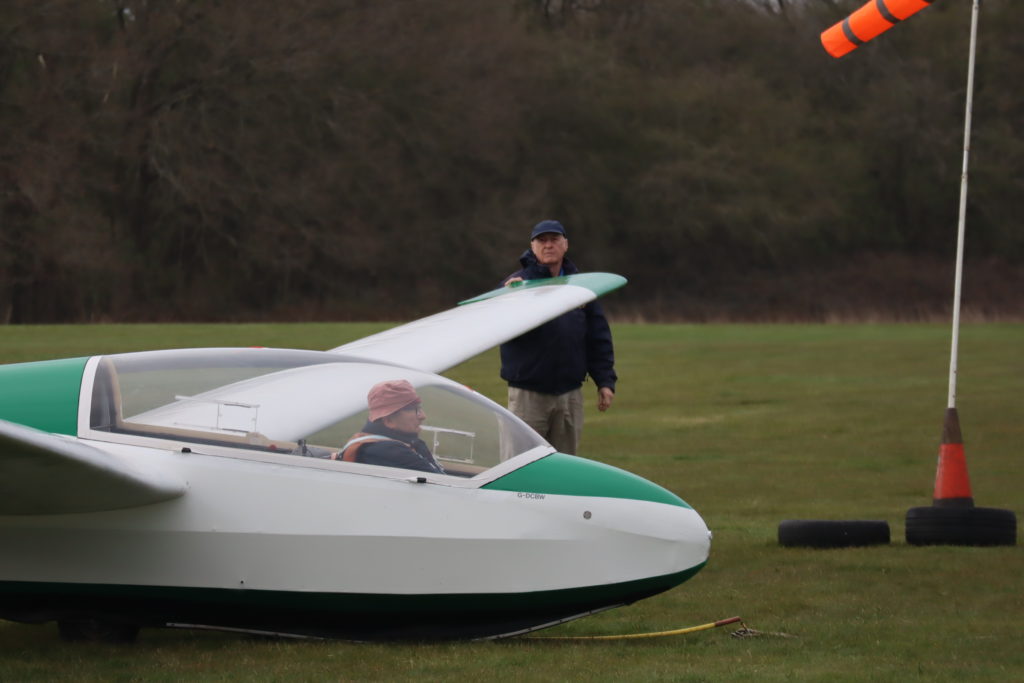 Well done Richard!