It is with deep sadness that I have to inform you of the death of Phil Pickett.
He, along with his wife and committee member Liz, were involved in a motorcycle accident on Tuesday whilst on holiday in Ibiza. Liz sustained multiple arm fractures during the accident, but Phil died at the scene.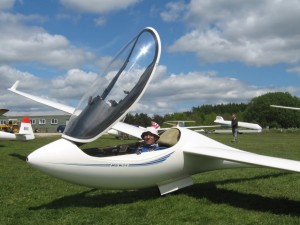 Phil was a well respected and popular instructor who for many years enabled our club to operate 7 days a week during the summer by acting as our mid-week duty instructor. He was also our Chief Technical Inspector, and was instrumental in keeping our aircraft in flying condition and carried out much of the work required for annual inspections of the club fleet as well as on some private gliders.
He will be missed on both a personal level and for his day to day contribution to our club.
Tragic accidents are always difficult to handle, but this is especially difficult for Liz being injured herself and the accident happening abroad. Barry K is in contact with her and supporting her from here, but the club will be offering practical support in any way possible.
Our thoughts are with Liz at this very tragic time.
Regards,
John
Club Secretary