Yesterday, junior glider pilot Ben E completed his FAI Silver badge plus his UK 100km Diploma parts 1 & 2 during a flight from Stratford on Avon Gliding Club.

The Silver badge requires: A height gain of 1000meters or more, a duration flight of at least 5hours and a distance flight at least 50km from the launch site.

Ben had previously completed the height and duration requirements and yesterday finished the badge with a flight from Snitterfield to Nympsfield 68.5km away.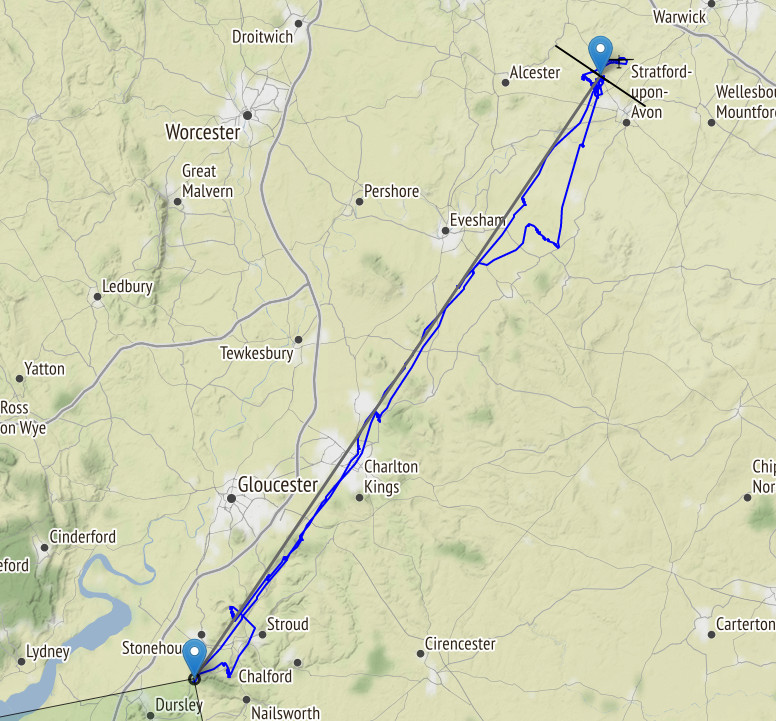 On arriving overhead Nympsfield, he flew back up to Snitterfield for a total task distance of 137km. This completed 'leg 1' of the UK 100km gliding diploma.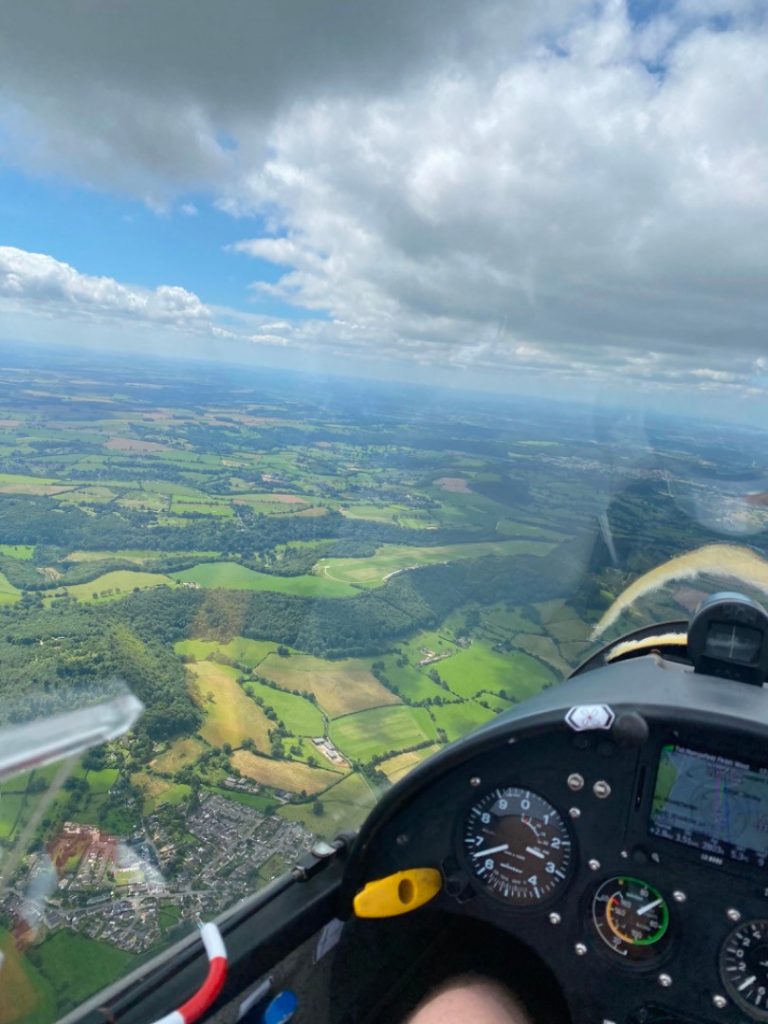 He completed the flight at a speed of 73kph which, calculated for the aircraft handicap gives a handicap speed of 68kph. This completes the second leg of the 100km diploma!
Three in one flight, Well done Ben!