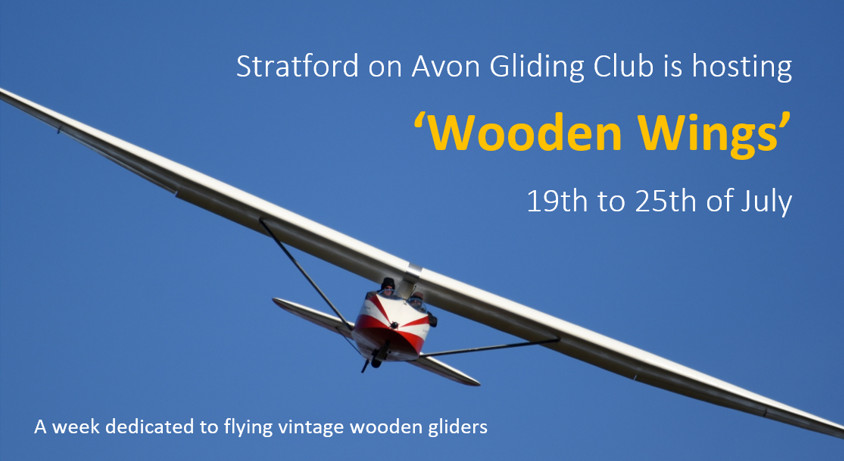 A week dedicated to flying vintage wooden gliders
19th July to 25th July 2020
Passionate about flying vintage wooden gliders? Then this week is for you.
Created for anyone who owns or wants to fly a vintage wooden glider, the Wooden Wings Week is being hosted by Stratford-on-Avon Gliding Club at Snitterfield Airfield in the heart of Warwickshire.
Participants will get the chance to enjoy our excellent local soaring conditions, participate in daily challenges and have the chance to meet up with like-minded wooden glider enthusiasts.
We can accommodate 20 gliders and have facilities for motorhomes, caravans and tents (by prior arrangement). There's also a choice of B&Bs and hotels in the local area if you prefer.
Launching will be by winch only* and our fee for the week (which includes reciprocal membership) is just £40, making this an affordable and fun week for wooden wing enthusiasts.
For more information, email woodenwings@stratfordgliding.co.uk or REGISTER ONLINE
We look forward to welcoming you!
*If you need a winch check, let us know and this can be arranged.