The Newsletter of Stratford Gliding Club

Issue 53, May 2012
---

From The Chairman
The Flying Season
March and early April saw some of the best flying we've ever done in that period since records began.
Then, towards the end of March I received an e-mail from the BGA reminding Clubs about the impact of drought conditions on our sport, in particular the hosepipe ban in force in much of the South and East of the country.
And then the heavens opened!
Our summer operation started on 30th April, and speaking with Phil, he can't ever remember such a wet and miserable start to our seven-day ops. Hopefully, by the time you read this, there will have been some significant improvement. Just in case you didn't know, we are now open seven days each week through to early September, so come and 'fill your boots'.
Trial Lesson Evenings
Summer ops bring with them our Trial Lesson Evenings. This year we do not have enough volunteers to crew evenings with enough regularity to ensure that we can progress with hosting members of the public over three consecutive nights each week. Given this, we have decided that we will try and channel TLE enquiries towards Tuesdays and Thursdays and only exceptionally towards a Wednesday.
I appreciate that for many of us it can be difficult to commit to being available on a given evening each week, or every other week throughout summer, and that may be why our volunteer list is a little sparse. Thank you to those of you who have committed to being available regularly.
To ensure that we have sufficient crew for upcoming evenings, I intend to e-mail the week prior to the week of the TLE, confirming those who I believe I have as crew and asking for 'one-off' attendance to make up numbers. It would be good if we could get about ten people on each evening – although if there are more of us that would be great.
In addition, with each of my e-mails (see last paragraph) I'll try to give an idea of confirmed bookings we have for several weeks in advance.
Trial Lesson Evenings are an important source of income for the Club. Without this income we would have great difficulty in managing our operation with prices as they currently stand, so the more of us that can support these evening the better.
Balancing Act
Running an organisation like ours is something of a balancing act between, on the one hand, satisfying the requirements of a flying club and the interests of its members, and on the other hand, satisfying the requirements of managing a commercial business enterprise.
There isn't one ideal model that we can take off the shelf, and so we find ourselves on an ever shifting continuum, placing ourselves at neither extreme. At times I do find myself torn between what my heart wants to do and just soar with the buzzards over Stratford, and what my head is telling me because of my decades of accounting training and experience.
So, to sum things up, I need to be aware of, and ensure compliance with : BGA Laws&Rules, Operational Procedures, Corporate Governance, Business Plans, Funding, Companies Acts, Profit and Loss Accounts, Balance Sheets, and so on and on and on (and on). I'll leave the flying bits to the CFI ! Hopefully, we don't get the balance too wrong most of the time.
Trial lesson flights, both evening ones and those at any other time, are a way to balance the aforementioned. As a start, they bring in much needed income, they can be the source of new members, and they keep instructors current. Over the coming months we will be having the odd 'TLE' during the day and even on a Saturday. I'll try and give enough due notice to minimise the impact on our normal operation, and of course I'll also be looking for volunteers to crew the events so that we minimise the effect on normal club flying..
Also, over the coming months, we're hoping that we'll be once again entertaining Peugeot/Citroen Apprentices during weekday operations, where they'll initially be doing some classroom work and then some of them will be flying with us. Again, it's part of our attempt to tap into a source of commercial income. In addition, I'm exploring how I might be able to use corporate networks to also take something like this forward. I'll take this opportunity to thank you all in advance for when I e-mail out looking for volunteer crews to support any such eventàà.
And Finally
Before I finish, there's just a couple of reminders. The first is about the importance of flight logging. We have to keep a record of each flight flown from our airfield ( BGA Laws&Rules 1.9). Also, it's the way we charge for flying, so has a financial impact on each of us as well. Logging is a responsible and important job and needs to be done properly, and to be honest it shouldn't be too difficult. There have been occasions in the past months where individuals who weren't even on site subsequently found themselves logged as flying. Please be careful when logging and please check your own flight logs at the end of the day. If there's anything you're unsure of please ask – there should be enough competent folk around to help out.
Finally, and also on the subject of records, are membership details. For us to be able to run the Club efficiently and effectively, it's important that we have correct information about each member on file. In this case, 'on file' means in Glidex. Next time you're at the Club please take a moment to log into your personal member area and check that we have your up to date address, email address, phone numbers, and so on, and most importantly details of your next of kin. If you've not logged into this area before all you need is your membership number, and your password initially defaults to your postcode. This is important, so please help us with this. Incidentally, your personal member area will also show you details of all the flying you've done, details of payments and any other activity recorded on Glidex – have a look.
Did I mention the Olympics……..?
Thank you and happy flying.
R.
---

The Spring Meeting
The Spring Meeting was held in the Clubhouse on Thursday 22nd March. There were 41 full flying members present, and 21 apologies for absence.
Change of Hats
With Richard Maks' election as Chairman after the 2011 AGM, the post of Club Secretary became vacant. The Club Secretary is an officer of the club, and is also the Company Secretary, with responsibility for the formalities of Stratford on Avon Gliding Club Ltd.
There were no volunteers to take on the job, so it has been split, with John Dickinson taking the formal role of Club Secretary, and Geoff Butler taking the part of the job which is now described as Meeting Secretary.
Requests for EGMs, Votes of No Confidence, and so on should be directed to John.
Fees for 2012
We are heavily influenced by the current state of the economy. We control our expenses well, but our income is subject to the whim of the members. We are in competition with nearby gliding clubs and other sports.
The provisional figures for the year that has just ended are reassuring, and our reserves have recovered from some significant expenditure on the Clubhouse roof and mains electricity. For these reasons, the committee is proposing that membership fees, launch charges, and flying packages remain unchanged for the coming year.
For flying fees, the committee is proposing the K8 be reduced to 20ppm, the K21 increased to 30ppm including junior members, and that other fees remain unchanged, reflecting the realities of the costs of running the aircraft.
---

Chairman's AGM Report
Site Planning Permission
According to Stratford District Council, we have no valid planning permission for any building on the site, although we are challenging this. In many cases, it is due to the exact position of the building or the exact shape of the roof, and in one case, it's because a building is too small.
Almost all the buildings have been in place for more than the necessary four years, so an LDC, Lawful Development Certificate, is a formality but an expensive one. SDC insist that we need LDCs but our planning consultant insists that we do not.
Motor Glider Planning Permission
The Section 106, governing our planning permission for motor gliders, was finally signed in February 2012. It gives us permission to launch TMGs, up to 15 per day between 09:00 and 20:00, subject to strict operational procedures. It also gives us permission to launch SSMGs and SLMGs on the winch. Everything we launch must be fitted with a GPS and logger. We still have some details to finalise for compliance with the permission. We are now developing a commercial business plan for the funding and operation of a TMG.
Club Web Site
The primary purpose of any company web site is to present the company to the public, and ours is no different. Its main aim is to attract visitors to the site and to the Club, and communication with the membership is secondary. Our site appears to be in the top 25% of gliding club sites.
However, technology has moved on, and the platform through which the information is conveyed is no longer up to date. Dave Martin is building a new site, based on the content of the current site, which will be available soon. It will provide our members with interactive access.
Twenty Five Years
This September marks the 25th anniversary of our first launch at Snitterfield, and we will be celebrating it in a way which will be announced once we know all the details.
Seven-Day Operations
Seven-day operation starts on Monday 30th April, and continues until a provisional date of 7th September, unless the weather justifies and extra two weeks. We will be open for the weeks of the Sutton Bank and Camp Hill expeditions.
Members Day will be on the 7th May, which is a Bank Holiday. The Trial Lesson Evening season starts on Tuesday 8th May and we need support for the evenings.
Club Flying week runs from Monday 6th August to Friday 10th August, and will be very informal.
---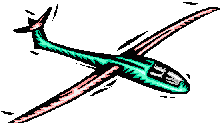 CFI's AGM Report
Safety
The BGA 's Safety Report of the year October 2010 to September 2011 showed no fatal glider accidents, and no Trial Lesson accidents. However, there were several incidents that could have been fatal.
There has been an increasing number of glider integrity incidents: 18 in 2011, compared to 16 in 2010 and an average of 8. This covers any incident where a glider is not properly prepared for flight. There are increases in rigging incidents (6 compared to 1), and loose objects left in the cockpit. Since October 2011 we have already had 5 canopies opening in flight. Diligence during the DI and pre-flight checks is crucial, and our on-line positive checks are a big part of this.
Field landing accidents are about average, but winch launch accidents are down. In 2011, there were no injuries resulting from winch launches (the first since 1974). There was one heavy landing, one wing drop, and six cable encounters. The BGA 's Safe Winch Launching initiative has played its part.
EASA
EASA Pilot Licensing becomes law in April 2012 and the transition must be complete by April 2015. The CFI and Deputy CFI will be the first to convert to the rank of Flight Examiner, but there is still insufficient information from the BGA to achieve this.
Motor Gliders
We need comprehensive briefing notes for visiting TMG pilots, who will only be accepted with prior permission. These notes need to be confirmed, so we will be performing some TMG trials in the next month or so. Two instructors have lapsed MG Instructor ratings and can refresh them, and four other instructors are in a position to get such ratings.
Olympic Airspace
Olympic Airspace lasts from 14th July to 14th August, and Paralympic Airspace from 15th August to 12th September, and is marked on the current air maps. It doesn't affect us directly but cross-country pilots need to keep clear. Any infringement will be prosecuted, and there have been threats that a club will be closed down if any of its members infringe.
The presence of the Olympic Airspace will inevitably make all other airspace busier.
Steve
---

Club News
Club Ladder
The Club ladder is pretty sparse at the moment. However, when the recent dreadful weather turned into something more pleasant, Andy Balkwill and Mike Coffee flew high-scoring 360ks, with Andy getting home first to claim the First 300k Cup.
Clubhouse Security
Please, please, be very careful when you lock up the Clubhouse at the end of the day. It's not just the risk of intruders, but if a false alarm is are triggered, Dave ends up driving out to the Club in the small hours of the morning to check what's going on.
---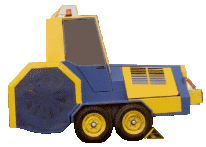 Winch Matters
Launch Procedures
The trial of the change to the launch procedure is now complete. The conclusion is that the dependence on radio is not ideal, and that in practice it doesn't work well. The change has therefore been suspended until further notice, and we will revert to the method of waiting for a suitable period after the parachute has dropped out of sight.