The Newsletter of Stratford Gliding Club

Issue 52, February 2012
---

From The Chairman
How many glider pilots does it take to …………?
I did think about opening up a competition to the membership, with answers on a postcard to be put in my pigeonhole in time for the Spring Meeting, where I could announce a suitable winner with a suitable prize.
However, the more I thought about it, the more I realised that there are far too many variables to consider, and if I wasn't careful it would consume all my waking hours and leave me no time to indulge myself in any flying!
It's not that I've just realised since becoming Chairman last autumn what a complex organism a Gliding Club, or any Club for that matter, actually is. After all, I have been involved in Club management for a good number of years. but I suppose that as Chairman I've become more acutely aware of the 'bigger picture' and how each and every one us is vital to the Club's operation, airside and behind the scenes. So, I'd like to sincerely thank everyone for their contribution in making us the success we are and ask for your continued support.
Just in case anyone is stuck in filling in the space in my opening question, some suggestions spring to mind: 'launch a glider'; 'maintain a glider'; 'maintain a vehicle'; 'complete a planning application'; 'keep the site tidy'; 'keep us safe'; 'write a procedure'; 'develop and manage our website'; 'teach us to fly' ……
I'll stop there because, as I said, the list is almost endless and could become all consuming. Oh how (flying) life would be so simple if I could just turn up at the Club, jump into an aircraft, launch, fly, land and go home.
In all seriousness though, the reason we are members of the Club is that we want to fly, and it's fair to say that by and large that aim is satisfied, and I'd like to keep it that way and indeed encourage us all to fly more.
This year sees our 25th year at Snitterfield. The Club moved here from Long Marston in September 1987, so it is something of a milestone for us. We have some plans for how to celebrate our quarter century tenure, but more of that in due course.
For now, let's get out there and enjoy ourselves.
Happy, safe flying
Richard
---

Club News
Spring Meeting
The 2012 Spring Meeting will be held in the Clubhouse at19:45 on Thursday 22nd March. Please support the Club by coming along. The fees for the coming year are on the agenda for your approval, and, as always, there will be a general discussion at the end of the meeting, where you can bring up any subjects that concern you.
It's Richard's first General Meeting, so, just this once, please leave the rotten eggs and squidgy tomatoes at home.
Twitter
The club now has a Twitter feed. You can follow us at http://twitter.com/soagc for updates on doughnut days, flying reports, club events and more.
Flying Diary
Here are a few important dates in this season's club flying schedule. The full diary is on the Club web site.
| | |
| --- | --- |
| 7th May | 7-Day operation starts in earnest |
| 21st May | Sutton Bank |
| 18th June | Camp Hill |
| 6th August | Club Flying Week |
| 7th September | 7-Day operation may end |
We will be running courses during various weeks of the year, and the full schedule is published on the web site, but is subject to change because we set the weeks to suit demand. We already have several course bookings.
---

Motor Gliders
Last summer, we were granted permission to fly motor gliders from our site, subject to some conditions. These conditions form a legally binding agreement with the local council called a Section 106.
This document needed to be drafted by the council solicitors and then signed by us, the council, and our landlord. This process does appear to have been somewhat drawn out, but that's the pace that which the council work at when they go through the due process of completing these sort of things. That said, it nonetheless required very frequent prompts and effort on our part too.
The good news is that the Section 106 was signed by all parties on Thursday 9th of February, was completed by the council on Friday 10th, and is in the post (no, really).
I'd like to express my thanks to all those involved in getting us to this stage, but particular thanks have to go to John Dickinson for his dogged pursuance of council officials to get us to this conclusion.
The committee are formulating an appropriate strategy to exercise our permission to fly motor gliders. There is a lot of planning detail needed here. The quietest of the breed, the Rotax Falke, is our preferred aircraft, but they are difficult to come by, either for hire or lease, or to buy.
A reporter and a photographer from The Stratford Herald visited the airfield on the 11th, and we spoke to them at length about gliding in general, the way the airfield works, and the reasons for our planning application. The article appeared on the 16th, and was straightforward, factual, and represented our position reasonably well.
Nevertheless, we are about to 'enjoy an increased public profile' again!
If you are approached by anyone asking for any comment on this subject, be polite in your response but refer them to me please.
Richard
---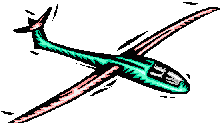 CFI's Corner
Pilot Licensing
With all the regulatory changes and proposals that are currently in the pipeline, it's inevitable that you will hear some interesting rumours around the club.
I thought it might be timely to provide you with a quick update on a small number of significant issues. The following detail represents the facts as discussed frequently between CAA and BGA.
EASA Licensing
Anyone flying an EASA aircraft will in the future be required to hold an EASA licence
The law changes in April 2012
There is a three year window for compliance – i.e compliance by April 2015
The CAA will be making EASA licences available from July 2012
The CAA are not anticipating issuing EASA licences to national PPL holders and glider pilots etc until later in the available window, i.e closer to 2015 than 2012
A joint BGA / CAA plan to transition glider pilots to EASA licensing with minimum aggravation is currently under development, with a target completion date of April 2015
So point 1. There is no rush to convert a JARPPL, UK PPL or NPPL or gliding certificate to an EASA compliant piece of paper. The BGA will be providing detailed advice on this subject as we approach 2013/2014
EASA Pilot Training
All pilot training will in the future be required to be delivered through an EASA compliant Approved Training Organisation (ATO)
The law changes in April 2012
There is a three year window for compliance – i.e compliance by April 2015
The BGA and CAA have been discussing the subject for over a year now. Plans for a large ATO that looks very much like our current training organisation i.e central admin/quality system and instructing at gliding clubs, with minimum CAA involvement, are currently being discussed in detail.
We anticipate achieving ATO approval at some point in 2013. This will ensure pilots being trained at clubs will be compliant with the new rules in April 2015
So point 2. The BGA is already planning to ensure that clubs are not encumbered by high levels of bureaucracy and significant cost that can in fact be kept at a proportional and compliant level through modification rather than wholesale redesign. The BGA will be providing detailed advice on this subject as we approach 2013/2014.
EASA Cloud Flying and IMC
The NPA consultation closed a few weeks ago
The EASA working group dealing with this subject, which includes a BGA club member, has been advised that they will be reforming soon to consider the consultation responses
In due course, that working group will provide details of the comments and respond through a Comments Response Document that will be subject to further public consultation
Once the CRD has been dealt with, there are further processes, including political discussion, prior to anything being enshrined in law
So point 3. Until we hear from EASA, we have no way of telling how this subject is developing. The CRD will give us a feel for how we need to work on this issue going forward.
All the previous information was recently circulated to clubs by Pete Stratten from the BGA. EASA is coming and we cannot ignore it and bury our heads in the sand. For all our Bronze C pilots that have their cross country endorsement and above, the changes will be very minor. The major changes will be in the pilot training and the instructional side of things but at this moment in time there are still a lot of loose ends to tie up.
I'm pleased to say that our club has been asked to take part in a trial for the new EASA compliant instructor course. This means when our candidate completes his course he will be one of the first EASA compliant Flight Instructors in the country.
Club Flying Week
Formerly known as Badge week or Task Week
We'll be running an informal Task/Fun Week this year during the week of 6th – 10th August. There will be help and task setting available for all those who want it, whether you're after your Silver, Gold or even Diamond badge! And if you just want to do your own thing, that's fine too! Allan will be Duty Instructor for the week.
Club gliders will be available for tasks alongside normal club flying, and Julie has agreed to provide catering during the week. Everyone's welcome, so come along and enjoy the fun!
If you would like to come down for the week, please put your name on the notice in the clubhouse.
Bronze C Lectures
The Bronze C Lectures start on 23rd February, with lectures on: Navigation; Air law; Principles of flight; Meteorology; Radio; and Airmanship. They finish with the Bronze C Exam on 26th April.
| | | |
| --- | --- | --- |
| Date | Subject | Instructor |
| 23rd February | Principles of Flight Part 1 | Steve F |
| 1st March | Principles of Flight Part 2 | Steve F |
| 8th March | Principles of Flight Part 3 | Steve F |
| 15th March | Navigation Part 1 | Andy B |
| 29th March | Navigation Part 2 | Andy B |
| 5th April | Air Law | Peter |
| 12th April | Meteorology | Martyn |
| 19th April | Airmanship&Radio | Steve B |
| 26th April | Exam | Steve B |
They are aimed at pilots who hope to complete their Bronze this season, but everyone is invited if they feel they would benefit from a refresher.
Expeditions
The expedition to Sutton Bank will be on the week starting on Saturday 21st May. The one to Camp Hill will be on the week starting on Saturday 18th June.
---

Operations Group
The Ops Group has recently become active again, after a short period of dormancy. Its aims are to review Club procedures and ensure the safety and consistency of our ground operations.
The group acts as a consultation forum for almost all the club's activities, but excluding instructional flying matters which are the responsibility of the CFI. The group formulates policy, but the final decision on any matter rests with the Club Committee.
Apart from the group's chairman, currently Nick Jaffray, its members need not be committee members. Unsurprisingly, though, there is a big overlap, and about half the group's members are also committee members. They are: Chris Bingham (Site Manager), Steve Brown (CFI ), Bob Horsnell (Airspace), Dave Martin (Site Security), Pete Merritt (Chief Marshal), David Searle (WinchMaster), and Graham Thompson (Safety Officer)
The first recommendation by the Ops Group, accepted unanimously by the committee, concerns our launch point procedures, and is discussed below underWinch Matters.
---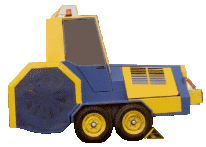 Winch Matters
Launch Procedure
It's always been the rule that we leave the second cable alone until the first launch is complete. There are two potential problems that this avoids: the second cable can always move, for example as the result of a misunderstood message; and moving the cable can spin the winch drum and lead to a pile of rope and a wrap-up, since the brake is off during the launch. This rule is well understood in the club and is rarely overlooked.
However, it's not always obvious when the first launch is complete, because the strobe light on the winch is not visible from some launch point positions. Depending on the wind conditions and the launch height, it can take quite a long time between the parachute disappearing from view, and arriving back at the winch.
So, we're adding an item to our launch procedures to address this issue: once the first launch is complete, the cable has been retrieved, and the brake is back on, the winch driver will call Control that the second cable is ready. This will normally be heard at the launch point, but Control can relay it by radio, or preferably by using a Mark One Thumb to avoid unnecessary radio chatter.
This will become a required procedure on 1st March, which will give us a chance to communicate it throughout the Club. Until then, please use this procedure by agreement at the morning briefing.
---

A Rather Special Flight
Bagnères de Luchon
Bagnères de Luchon is a small spa town in the Midi Pyrénées. Situated at the confluence of two valleys, at an altitude of about 2,000′, the local ridge tops are some 4,000′ higher. It's well worth a visit if you're in the region.The following is an extract from our holiday diary:
After our daily swim it's off to the airfield, for Phil has booked a flight for 15:00hrs. As always on French airfields, there's no hurry to get in the air, and as we wait for another chap to have a flight before us, we watch the paragliders approaching in a disciplined pattern. Their approved approach is all plotted out on the clubhouse wall, and they all have to comply. Crossing the runway on approach is not allowed, for good reason, for we can see how it could become very busy at times.
Phil's instructor, Jacques, seems rather surly. He doesn't speak a word of English and is obviously a little apprehensive at the prospect of flying johnny foreigner. This would soon change when he realises communication isn't too much of a problem and that we both share the same passion for flight. We are amazed at the lack of paperwork – nothing needs signing, other than our receipt! So we're off!
Riding out to our glider, a Janus B, F-CEPI, parked at the end of the runway, we are soon joined by the tug, a Robin DR400. Jacques explains that he's not an instructor, just a pilot, and will have to fly the tow. That's fine by me, I'll just sit back and enjoy it! We line up the glider and jump in. There seems to be no formal pre-flight checks, just a call to the tug who takes up the slack. There's no wing tip holder either, but the wing comes up without drama and soon we're airborne.
The tow is rough. Very rough! I'm quite happy to be sitting in the back enjoying the view while Jacques is working hard up front keeping in line with the tug. Trees and mountainside villages whizz past our wingtip alarmingly close-by. There is much communication with the tug, Jacques repeatedly asking if his position is ok. It seems high to me, for the tug is well below where the horizon would normally be, but the tuggie is happy with it.
As we climb higher, so does our position relative to the tug! We needn't fly quite so close the mountainside, and it's a good job, for the air is no smoother and it's obviously quite an effort to stay in position. Towing into the next valley, over the Col de Portillon towards the Spanish border, we release still well below the ridge top and the tug immediately makes a spectacular dive off to the right. He's also enjoying himself!
Alone in the sky, we move in close to the ridge. Plenty of speed is in order, and we fly at 100-120kph (55-70kts). Jacques's spirits mirror the vario and he's quite vocal! When we're in lift he's happy, and when we're not he's cussing! The terrain below us is completely unlandable, but of course we've a nice safe airfield in the next valley, some 3,000′ below and only couple of miles around the corner.
Jacques is working hard in the front, for the ridge is not working as it should. He's expecting 3m/sec (6kts) and we're in and out of the lift along our beats, but we're holding our own. It's clear to me that we're in the turbulent air on the edge of a thermal, for there's a cumulus forming with about twenty vultures turning in all directions below it, only a few hundred yards away in the next bowl.
Not being a mountain pilot I keep quiet, for he obviously wants more height before venturing around the corner away from Luchon, and I'm sure he knows best. After some time struggling and trying out all options closer to our home valley, we eventually find more reliable air and climb above the ridge top.
Jacques becomes much calmer, realising he's succeeded in giving me the decent flight he'd wanted. (Oh how I know that feeling!) He hands over control and we fly along towards the border and that promising thermal. Joining the vultures we surge skywards in a steady 3-4m/sec (6-8kts). What an incredible sight, and what a privilege to be sharing the skies with such magnificent birds. With a wingspan of over 6 feet, they make our British buzzards look tiny, and their unruly thermal discipline could easily lead to a bird strike. We have to be careful, for the temptation is to get in as close as we can, and we'd surely know it if we made contact!
I try bringing the speed back to a more comfortable 80kph (45kts). The glider feels sweet for only a few seconds before we stall out in the still turbulent air. It's vividly clear now just why we've kept such a high airspeed!
Leaving our thermal a little below cloud at about 8,500′, we fly across the border into Spain, admiring the twisting Col below (we'll have to do that one on the bike tomorrow), then head west over the ski resort of Superbagnères and the Col de Peyresourde.
Then it's time to make our way home, and as we head back towards Luchon we pass squadrons of vultures heading towards us in the glide: three or four on our left; two on our right; five above; three below. Reminiscent of wartime bomber formations approaching their target, it's a sight that will stay with me for life – these stunning birds against the magnificent mountain backdrop.
I hand control back to Jacques for the landing and we make a steep, fast approach into the field, the glider coming to rest neatly in front of the hangar. Liz has been waiting patiently for over 1 hour 10 minutes, and at Ç80 I've really had my money's worth, for the flight was supposed to be just 30 minutes!
Phil