The Newsletter of Stratford Gliding Club

Issue 50, May 2011
---

From the Chairman
Which is the best gliding club in the country? My answer of course is Stratford on Avon Gliding Club! Perhaps I'm biased, but my response is based on nurture (this was the first club I had visited and I learned to fly here) and nature (I have visited other clubs, but in my opinion none match us for a variety of reasons). To back up my assertion objectively is impossible, but here are my reasons:
Safety is the number one priority, having fun is number two.
We have the best team of instructors I have come across at any club, and what's more each and every one of them really cares about the safety of each and every member.
We are friendly, welcoming and inclusive.
We enforce a 'no blame culture'.
There is a relaxed atmosphere.
We have excellent facilities – both flying and non-flying!
We have a huge field!
We are in an excellent location for thermalling.
Pilots are encouraged to progress in the direction they wish to go.
We are not embroiled in internal political battles.
It is still affordable!
It is near my home.
I enjoy coming to the airfield, I enjoy flying, I enjoy teaching others to fly, I enjoy flying visitors, I enjoy the banter on the airfield, I enjoy the sausage sandwiches, I enjoy going home afterwards (actually this is very important!).
I'm sure you will be able to add to this list or perhaps you will have a completely different set, but nonetheless you will have your reasons why you are a member of Stratford on Avon Gliding Club as opposed to any other club.
We are all ambassadors for our Club, and we are our best marketing tool. As ever we really need to increase our membership, and as we are friendly and welcoming I would encourage everyone to speak with new faces when they appear at the club. It is extremely important that visitors are welcomed and made to feel at home, so please feel free to answer their questions and give your opinions when asked. The law of 'primacy' comes in to play here – this is the fact that the first things we are told or experience about anything is what we remember, and is in fact very difficult to shift – first impressions and all that. It is also the reason why only instructors must brief visitors about use and effect of controls etc.
All instructors are highly trained individuals who are taught how to teach, what to teach and in what order. This is extremely important especially for first time flyers because of the laws of primacy – it can take many flights to correct any misinformation given to them.
At a time when we really need to increase our membership, and have put in place packages and incentives aimed at helping new members budget for their flying, you can perhaps understand my astonishment when I overheard a member telling a group of visitors who had popped in to see us that 'the best gliding club in the country is at Talgarth'.
Et tu, Brute?
Fly lots, have fun, but be safe!
John
---

The Spring Meeting
Fees for 2011
Our costs continue to rise, and this is inevitably reflected in the membership and flying fees. The main numbers for 2011 to 2012 are: Full membership £365 (+£15); Launch fee £8 (+£0.50); Flying time 25ppm (no change). We do our best to keep the increases to a minimum, but we must run at a surplus to cover unexpected expenses and to keep the fleet and the kit in good shape.
We've always thought of Shenington GC at Edge Hill as our main competitors, since they are close by and run on much the same lines as us. For years, they've been considerably cheaper than us because they didn't have to pay rent on the land that they use. That's changed now, and their fees have increased accordingly. Their numbers are £360, £8, and 30ppm, which makes them slightly more expensive.
Flight Plans
These membership packages are aimed at making the costs predictable and advantageous for people who fly a lot. They are all payable in advance. They replace the Junior Time Indemnity package which ran until 2011.
The zero time charges do not give you any priority on the aircraft. You're still subject to the flying list, and still limited to the maximum flying times imposed on all Club aircraft.
The advantage for the Club is that these flight plans move weather-related income to fixed income. It's always been a headache for us that our fixed income doesn't come close to covering our fixed costs, which makes our budgeting something of a black art.
Bronze Flying
Zero time charge in one single seater of your choice
25p discount onALL launches
No charge for SCB flightsCost £180 per year, which is £15 a month


Silver Flying

Zero time charge in all single seaters
75p discount onALL launches
No charge for SCB flights
Cost £360 per year, which is £30 a month
Gold Flying
Zero time charge in all club aircraft
£2.50 discount onALL launches
No charge for SCB flights
Cost £720 per year, which is £60 a month
Diamond Flying
Zero time charge in all club aircraft
Zero launch fees in all club aircraft (max 250 launches)
No charge for SCB flights
Cost £1,980 per year, which is £165 a month
Junior Memberships
The current Cadet Scheme continues unchanged. We call it the Junior Sponsorship Scheme at the behest of the BGA, because of the military connotations, but they used "cadet" on the front of a recent S&G, so what the hell.
Junior Membership used to be available to students and under-18s, with a painful transition to full membership after that. We've now scarfed the joint, so that under-23s pay one third of full membership, and under-26s pay two thirds.
The Chairman's Report
Everything in the year to March 2011 was down: member flying, visitor flying, trial lesson evenings, courses. Our finances suffered as a result. However, this year we already have more evening and course bookings than for the whole of last year, so things are not looking so gloomy.
We need to attract new members, as always. We're looking at ways to publicise the Club, such as features in local newspapers. Advertising is expensive and has never produced much for the Club. In with the Flight Plans described earlier, there are some fixed price packages for three- and six-month membership including flying fees, which are aimed at non-members and are in response to requests from prospective members.
We've had three break-ins over the last six months, which were expensive for the Club and distressing for everyone concerned. Dave Martin has taken on the role of Security Manager to try to beef up our security arrangements.
Mary Benton
Mary will be retiring from the kitchen at the end of August. She has kept us fed and watered for the best part of fifteen years, and has decided that it's time to rest on her laurels. We all owe Mary our thanks for her efforts over the years. Julie and David Ireland will be taking over the kitchen when Mary leaves.
---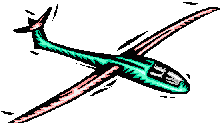 CFI's Corner
EASA
If you couldn't attend the Spring meeting, you may not be aware of the changes in BGA law and rules specifically relating to EASA maintenance and DIs. This one was quietly slipped in last year and theBGA have notified all CFIs and apologised for not bringing it to the attention of clubs sooner, as usually happens law and rules change, and it takes a little time for it to filter down to the masses. This is Law and Not a recommended practice, so the club cannot ignore it because if we did and there were to be any problems we wouldn't have a leg to stand on.
So please don't shoot the messenger, I can see it now club members saying "that b****y CFI making up more b****y rules, hasn't he got anything better to do"! Well I have and I'm sorry but this is the start of EASA pilots licensing and we just have no choice. The transition to EASA starts next year and should be completed by April 2015 by which time we will all have to have a Glider Pilots Licence and if you haven't you will be classed as a pilot under training.
Below is the relevant new Law. A pilot in EASA land is a licensed pilot, and currently in the UK under the BGA, that is interpreted as a Bronze C qualified pilot. You do not need to have the cross country endorsement at this moment in time but that may well change as we make the transition to the Glider Pilots Licence.
13.2 A valid pilot's licence or equivalent is required for the purposes of pilot/owner maintenance, as appropriate for the class of aircraft:
Glider & Self Sustaining Sailplane – Bronze Badge
Powered aircraft including SLMG & TMG-PPL or NPPL
Persons wishing to carry out pilot/owner maintenance including the Daily Inspection (DI) who do not hold the appropriate licence or equivalent may only do so under supervision of a suitably qualified person. Pilots may only certify maintenance they have carried out themselves or that they have supervised.
13.3 Clubs should maintain a register of pilots who are authorised to perform pilot/owner maintenance tasks on club aircraft.
2012 Olympics
I mentioned next year's Olympics and possible restrictions that may be placed on us. Well, after a meeting with NATS, I'm pleased to say that locally it will not affect us, although it might make large cross country flights to the south more of a challenge, but we will all have to be more aware of our local air space boundaries as any infringements will cause major problems to Birmingham ATC and we can expect them to be contacting us as soon as an infringement is seen.
I can hear you say "well they cannot see a glider". Well they have told me that they certainly can, so if an unknown return is seen on radar in the temporary TMZ it will be assumed it is likely to be a glider and I will be contacted by them immediately. I will be reminding pilots about this again near the start of the Olympics.
The large increase in air traffic intoBirmingham and Coventry is due to the fact that all available landing slots for the major airports in the south have been booked for the period of the Olympics, hence airports outside London are taking up the extra volume of traffic.
NATS have advised us that during the 2012 Olympics the amount of air traffic being handled by NATS in the Birmingham, Coventry and Daventry area would increase from its current level of 30 aircraft per hour to around 50 aircraft per hour and possibly more.
As a result of this increase in traffic, NATS wants to alter the base of Birmingham CTA to the north east of Snitterfield airfield by extending the base of the zone from 1500ft to ground level, and this will become a TMZ (transponder mandatory zone). In other words if you haven't got a transponder you must not enter the TMZ, any infringements would be serious, and action could be taken by NATS against pilots that infringe it. YOU HAVE BEEN WARNED.
Finally on the topic of airspace, with the changes to the airspace directly above us, from FL55 to 5500'AMSL, it has become clear that a lot of pilots are getting confused with the way to set altimeters correctly, so this year whilst you are doing your annual refresher flying you will be asked to give a practical demonstration of setting correct levels of QFE, QNH and flight levels, so can I recommend that all pilots start making a note of the QFE and QNH settings whilst flying. There's an article later in this Wire explaining what you need to know.
Steve
---

Club News
Member of the Year 2011
It's time to think of your nomination for Member of the Year 2011. This award is different from the Committee awards in that it is the members who decide who receives it. You can nominate for any reason you wish (for example, who buys the most rounds in the pub!), and the person with the most nominations receives the award – very straightforward.
To nominate someone, simply scribble your nomination on a piece of paper, a brief reason why, and put in an envelope labelled 'MOTY 2011' and post it in the cash box. Alternatively, email moty2011@stratfordgliding.co.uk with the same information. Don't forget to put your name on it – you only have one vote.
P.S. This is 'first past the post' election regardless of the outcome of the referendum on May 5th!
Bidford
The Avon Soaring Centre has split into two in acrimonious circumstances. Gordon Burkert has taken his aircraft and some of the members to Long Marston as owner and CFI, leaving Biil Inglis as the owner of Bickmarsh and Frank Jeynes as CFI.
The names of the two operations are far from clear, since, for a while, both used "Bidford" in their names. Bickmarsh may or may not be Bidford Gliding and Flying Ltd, and Long Marston may or may not be Bidford Gliding Ltd or Warwickshire Gliding and Aero Club. Both are trying to entice members from each other and, reportedly, they are also trying to poach members from us.
We have reciprocal membership agreements with both, but apart from that we are keeping well clear of any involvement. We've already been used, unfairly and without our knowledge, in the war of words between them, and we have no wish to be seen to be taking sides.
---

Flying News
Club Week
This year, rather than holding a formal 'Task Week', we're running a Club Week. This will be less formal than the Task Week, but still is focused on helping you achieve whatever it is you wish to achieve, and there will be plenty of instructors and coaches available to help you with that. It will take place from Monday 1st to Friday 5th August.
Doughnut Days
Once again we have had a very successful Donut Daze season. These are the additional flying days organised by Steve Pearce through the winter period, which have enabled us to carry out an extra 23 flying days, 585 flights, 114 hours total flight time and raise an additional income of £5,900. To put this in perspective, it amounts to around 10% of the total flying we do in an average year.
My thanks to Steve, and the volunteer Duty Instructors suitably coerced/press ganged/bribed into service – namely Steve Brown, Martyn Davies, Mark Parsons, Tony Palfreyman, Phil Pickett, and Allan Wright.
John
Non-Soaring Day League
You may have noticed some 'league tables' posted near the cross country ladder – this is the Non-Soaring Day League. Currently, Derek Hudson is leading the mid-week league, Stephen Farmer is in pole position on Saturday, whilst Tony Murphy is on top of the Sunday crowd. Amazingly there are 65 of us who have had points awarded. Here's how it works:
The league runs from 1st October to 30th September of the following year, like all our other leagues
Flights qualify on any day where the average flight time for all flights is 10 minutes or less
1 point is awarded for every minute over the average flight time for any flight on the day in question
The points are awarded to the pilot who is paying
Sadly there will be no prize, but the bragging rights are huge. The winners will be announced at the AGM in October.
Club Trailers
The weather has been excellent for cross country flying recently but there are a couple of things to do before you set off, especially in a Club glider although some of the things should apply to your own trailers. All three Club trailers have been serviced and are ready for a retrieve, but before you go please spend five minutes to check the relevant trailer.
Attach your retrieve car to the trailer and check all lights are working and don't forget to look inside to make sure it is empty. It has happened that the retrieve crew have driven many miles, arrived to collect the glider, opened the trailer only to find it already has one inside.
Each trailer has an emergency tyre repair can inside which should mean for a simple puncture you will only have to remove the offending nail, put the nozzle of the can on the valve and it should re-inflate the tyre and seal the puncture. Please read the can for full instructions but they are very simple and quick to use. For a more serious puncture each trailer has a spare wheel, jack, and wheel brace.
Check the spare is still inflated and walk around the trailer to make sure everything looks ok, especially the two wheels. If any look low, inflate to 35-36psi. Check also for any dollies and any tie downs needed, if you are not sure what you need please check with the Duty Instructor. Please check all of the above before you set off. This is the responsibility of the pilot and not his retrieve crew. It really should only take five minutes. If the trailer is not serviceable you should not go cross country.
It's probably not a bad idea to have a quick look at the trailer the day before your intended flight, then if anything is amiss we can put it right. If you think you may try a cross country and cannot get down to check the trailer beforehand please email me and I will do my best to check it for you. But you must still do the checks on the day.
If you do have a puncture or notice any faults with the trailer please let me know as soon as you return so we can get the tyre repaired, fix the faults and replace any parts used, if I don't know I can't fix it. This way it will always be ready for you and anybody else.
And finally there will be a laminated card in each trailer with the basic things to check on it, please read, it could save a lot of wasted time later.
Safe flying, happy sightseeing
Steve P
---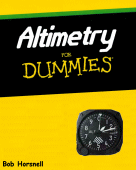 Altimetry for Dummies
(with apologies)
You can read an altimeter, can't you? Well, of course you can, what a stupid question! Ah, but do you know how to use the altimeter? Judging by comments made (and overheard) following my efforts to explain the recent changes to the Daventry CTA, using the altimeter is a bit of a black art to a good few people – at all levels in the Club.
To begin, the altimeter is a barometric instrument which uses the change of air pressure with height to drive the display. It also incorporates a barometric subscale and a setting knob which is used in two ways: by setting the altitude pointer to zero or by setting the subscale to a known specific value when the altimeter will display information relating to different datums. Note that although climbs and descents are indicated on the altitude readout, the subscale setting does not change unless you twiddle the knob.
As far as we (and most Gliding Clubs) are concerned, the main use of the setting knob is to reset the altimeter to zero before flight. This can vary from virtually nothing to several hundreds of feet if the aircraft has been stuck in the hangar for several days. If we then go off and fly locally, the height shown is always relative to Snitterfield. Should you actually take note of the reading on the subscale, this is the Snitterfield QFE. So approaching this from the other way, setting the Snitterfield QFE on the subscale will make the altimeter read the same thing: height above the airfield and zero on the ground. When QFE is set, readings on the altimeter are referred to as "height" (above…..).
So what else might you want to know? Well, as height of terrain is always, and the bottom of airspace is often, expressed as "altitudes above mean sea level" (amsl), it would be handy for you to know your altitude amsl too, wouldn't it? That way you could avoid contacting high ground (ouch!) and wandering into controlled airspace (severe earache from CFI, ouch!). For this you will need to set the subscale to QNH. This too can be calculated on the ground (it's also obtainable from Air Traffic Control and Met printouts). If you wind the altimeter up to the airfield altitude amsl, the subscale will read the QNH. Or, you can take the QFE and add (the airfield altitude amsl divided by 30) to the subscale setting (1mb is approx 30ft) because the pressure at sea level is higher. This works for any airfield. So, for example for Snitterfield (375ft amsl) add on 12mb. Thus if QFE is 998 mb, the QNH will be 1010mb. Setting the QNH therefore gives a direct correlation between what you have on your altimeter and the information displayed on your map – because they are both using the same zero datum, mean sea level. When QNH is set, the readings on the altimeter are referred to as "altitude" (above msl).
The third altimeter setting of relevance to us is 1013.2mb; this is "QNE" but rarely called by that name. This setting is normally used by higher flying aircraft, and the indicated altitude is quoted as a "Flight Level". So 12,000 ft indicated with 1013 on the subscale is FL120, and so on. This "Standard Setting", 1013, is used so that all aircraft in particular vicinity have a direct and easily ascertainable vertical relationship with each other; terrain clearance is not an issue here, but collision avoidance is. The change to 1013 from QNH is made at the Transition Altitude. Above Snitterfield the airspace kicks in at 5500ft altitude and the Transition Altitude is 6000ft, so there is no need to change to 1013. However over the lake to the west the Transition Altitude is still 6000ft but the base of the controlled airspace is FL145, so if you're really lucky you may need to reset to 1013 to avoid climbing into it.
Whatever setting you choose to fly on on the day is up to you; most days just QFE will probably suffice. However, it's important to be aware of the QFE and the QNH. They should be given at briefing, and also shown on the launch point black board. Note them down (believe me you'll only forget) and if in any doubt ask someone.