The Newsletter of Stratford Gliding Club

Issue 46, May 2010
---

From the Chairman
You may not know this, but I'm a member of a secret society.
The committee agreed that Trial Lesson Evenings in May would be used as 'open evenings' so that anyone who was interested could come along and fly, find out about gliding and us as a Club. We have always had difficulty selling evenings to groups in May, so it seemed an ideal way of using these evenings to good effect.
Publicity is the key to the success of any venture of this kind. Unfortunately, paying for advertising is expensive and is not guaranteed to produce results. The last time we invested in advertising was to launch the Junior Sponsorship Scheme (aka The Cadet Scheme) in three local papers. On the night, only four family groups came along – one of whom was there because a member had told them about the scheme. Perhaps you can understand my reluctance to invest £600 plus to repeat the exercise for the Open Evenings.
Instead we issued press releases to local papers, made contact with BBC Coventry& Warwickshire, placed a display at the Armouries, placed posters in local holiday caravan sites, asked members to help, added this information to our Trial Lesson Evening Packs (60 of which have been distributed!) and publicised this on our web site.
Did our efforts have the desired results? Well not really, but at least we didn't spend much in achieving nothing.
Was it a waste of time? Definitely not! If we didn't try anything we would never achieve anything. Would we do it again? Almost certainly, but next time I'm sure we'll learn from our experience and try a different approach to get the message out there.
If you have any ideas how to increase our profile with the general public please keep it to yourself – after all you're a member of the same secret society that I belong to.
(Only joking – if you do have any ideas or can help please speak with any committee member)
Fly lots, have fun, but be safe!
John
---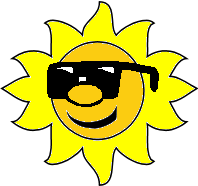 A Letter From Phil
As I write, it's five weeks since my operation, and about time I thanked everyone for all their kind wishes and support through our recent trauma. Liz and I have both been touched to the core by all your help and support – we've been inundated with cards, gifts and gestures of kindness and concern from so many it's truly humbling to know one has so many friends in this great club.
The way the instructors have rallied round to provide cover over the summer months so we can all continue to enjoy our flying through the week can only be described as admirable, and I really can't see such pulling together happening in many other clubs.
As a brief progress report, I have regained my Class 1 medical, and already enjoyed a couple of flights in the back of the K21, something which seemed almost unattainable just a few short weeks ago. I am hoping to be able to get in and out of the front of a glider in the next week or so, get checked out for solo, and then enjoy some private flying in my beloved ASW24 for a couple of months before regaining my Class 2 medical and resuming instructing duties, hopefully in the beginning of July.
Once again thank you all, happy and safe flying, and it goes without saying I'm proud to belong to such a friendly club.
Phil Pickett
April 2010
---

The Spring Meeting
The 2010 Spring Meeting was held in the Clubhouse on Thursday 25th March at 19:45. There were 43 members present, including the President and Vice President of Warwick University Gliding Society, and twenty apologies for absence.
Fees for the Coming Year
The Treasurer proposed that there should be no change to Flying Fees for 2010/11. This took into account the current state of the economy, and the fact that the Club expected to make a surplus for the year, even if the income from the Peugeot event is discounted.
This was put to the vote and, unsurprisingly, accepted unanimously by the Meeting.
The Chairman's Report
The Chairman gave a summary of the previous year, April 2008 to March 2009. April and May were excellent – in terms of flight income they provided the best start to a year that the Club has ever had, but June and July proved to be less successful. We have recruited sixteen new members this year, of which nine are junior or cadet members. WarwickUniversity have joined us, and so far 32 of their members have flown with us.
The highlight of the year was the Peugeot Event, for which the credit for this event is entirely due to Andy Sutton. Its success demonstrated that there is a market for this type of event and the Club could run similar events again.
Derek Phillips passed away in December after a prolonged illness. The Committee had previously announced that it planned to award a trophy for wooden gliders and it has been decided to name the trophy after Derek. The trophy is in the process of being made and will be awarded at the AGM. It will of course be made of wood.
Last year, income from all sources was £93,000 but for the year about to end it is expected to be £116,000. Member flying income was significantly higher, boosted by fourteen "doughnut days". Bearing in mind that about £7,000 of this income was due to the Peugeot event, it remains necessary to keep a tight control on all spending.
Colibri Loggers
Tony Murphy gave a presentation on the use of these loggers. He has provided a set of guidance notes which have been laminated and will be kept in the Briefing Room. He has also produced a table of local turn points and their distances so that pilots can fly small local tasks and remain within gliding distance of other local airfields.
Emergency Services
On Sunday 28th February, Phil Pickett suffered a cardiac arrest while on site. Had it not been for the prompt actions taken by Club members we could have found ourselves attending another funeral.
It has prompted us to review our procedures. If we have to call to the emergency services, they will ask for the Club's postcode, which is now posted prominently around the Club. It's CV37 0EG.
Gift Aid
As a CASC, we are entitled to claim Gift Aid on donations to the Club. It's within the rules for us to pay travel expenses to members who are on a rota to attend the Club, and for them to donate the same amount back to the Club. For the sake of some admin, this will be worth between£1500 and £2000 in Gift Aid.
We'll start with instructors on their duty days and the Committee for Committee meetings, and see how it goes from there.
Heavy Landings
The CFI and Chairman both emphasised the importance of reporting potential damage such as from heavy landings. The Club accepts that accidents will happen but that while we operate a "no blame" culture, society does not, and an accident that was caused by an unreported previous heavy landing would be subject to severe repercussions.
Alternative Ways to Pay
The syndication of the Junior is available again this year. A one-off fee of £150 pays for all your flying time during the year. You still have to pay launch fees, and normal Club rules regarding the Flying List and Flight Time Limits still apply.
One single-seater and one two-seater can be hired for the day during the week. It costs £40 and includes all flight time but not launch fees, and the aircraft is yours for the day unless you choose to let others fly it, for which they pay Club rates to the Club. The aircraft can be booked up to a week ahead.
---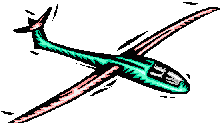 CFI's Report to the Spring Meeting
Safety
The gliding movement as a whole is not making progress in reducing the accident rate, although SoAGC still has an excellent safety record. 2008 was free of fatal accidents, but 2009 was back to the long term average, which is four.
In two of the fatal accidents, the cause was thought to be spinning in off a final turn while attempting field landings, but as these are still being investigated by the AAIB this can't be confirmed. A further spinning accident could have been fatal but the pilot crashed into trees.Furthermore, concern has been expressed that the high level of substantially damaged gliders (58) could lead to a rise in insurance premiums. The trend here is clearly upwards.
There is a new edition of the BGA's Safe Winch Launching booklet, which every member should have received by now.
DIs
Please don't let yourself get distracted while you're DIing an aircraft, and equally, please don't distract anyone who is in the process of DIing. It's so easy to overlook things when your concentration is interrupted.
EASA
The EASA Flight Crew Licensing proposals include some new terminology: Assistant Cat becomes Flight Instructor, Full Cat becomes Flight Examiner, and so on. Basic Instructor becomes Chief Cook and Bottle Washer, it would seem.
Glidex has been updated to reflect this change in terminology, and we need to start using these terms so that we get used to them.
Steve
---

A Letter From Dave
Over the last two to three years, Penny Broad took on the time-consuming responsibility of organising and documenting various books donated to the club's library.
To augment and expand this library, I have had the pleasure of donating a further 65 books, many of which would be difficult to replace today. My wish is that present and future generations will have the opportunity to read and enjoy these books as I have done over the past 60 years. An inventory of the books donated is recorded on disc and also on the club's computer.
In order to keep this library intact, it is of course necessary for members to operate the booking system conscientiously and where possible return books within say four weeks. Already, this is not happening – it's your library, it's up to all of you to take care of it.
Dave Benton
---

Lift, Don't Drag
As glider pilots, we should always be striving to maximise our lift/drag ratio, so could I remind you all to lift the tail of the glider when manoeuvring severely at slow speed, and not drag it round by its wingtip. This puts enormous strain on the drag pins and spars particularly at the fuselage/wing junction, and in time causes costly damage. An analogy would be doing up a nut – imagine how little force you'd have to put on your spanner if it was 7½ metres long!
This is particularly important for tail-heavy gliders, and those with T tails (where the mass of the tailplane is a long way away from the wheel, inducing large torsional forces on the rear fuselage). So remember, gentle turns on the ground are acceptable, but sharp turns are not, so please… remember your L/D on the ground as well as in the air!
Phil Pickett
Technical Officer
---

The Clubhouse
Projects
The most pressing update to the Clubhouse is the provision of a proper pitched roof. We have already suffered small leaks in the flat roof, and a severe leak could seriously damage the structure. The job is likely to cost £5000 and a lot of members' time and effort.
The provision of mains electricity would cost over £60,000 and is not an option. The alternative uses battery storage and aninverter, and is powered by wind and sun with the generator in reserve. The details are currently being investigated.
Cleaning
We're very keen on keeping the clubhouse clean and tidy. If it ends up looking like a tip, people will treat it as a tip, and there's no way back from there. An earlier attempt to organise a fortnightly rota among the members roused just six volunteers, all of whom withdrew their offer when they saw the lack of support from the membership in general.
Lots of members do a bit on an ad hoc basis, but there's not much enthusiasm for cleaning the toilets and the kitchen. That means that the only solution is to pay to have the clubhouse cleaned professionally. The first estimate, from a professional cleaner in Bearley, was £2000 a year, which we just couldn't afford. A later estimate came in at 120 hours a year at £10 an hour.
The Committee have now received, and accepted, a significantly cheaper proposal from a group of three Club members to keep the clubhouse clean. It's based on an hour a week cleaning the toilets, half an hour a week vacuuming the floors, and two hours every two months cleaning the kitchen. It's a paid contract, so the members involved (Liz, Humph, and Pete M) have a commitment to do the cleaning regularly as agreed.
---

The Badge Ladder
The Badge Ladder has proved a great success over the last few years, inspiring fun and friendly rivalry, particularly among the less experienced pilots whom it was originally aimed at. I know there have been many achievements over the last few months from first solos to complete Bronze badges, but as yet I've received no claims.
Can I remind pilots that the claim forms are in the small cabinet in the clubhouse, so simply fill one in and give it to me, or leave it in my pigeon hole. The winner gets a valuable trophy, 15 minutes (well, seconds) of fame at the AGM, and their name recorded for all time in the SOAGC Hall of Fame!
Phil Pickett
Ladder Steward