The Newsletter of Stratford Gliding Club

Issue 43, August 2009
---

From the Chairman
We've Sold The Club!
Don't panic, though, we've only sold it for four days. I suppose 'sold' is the wrong word to use as well but it did get your attention.
From the 21st to 24th September, we have hired our facilities to the Peugeot Motor Company for them to host the UK Press launch of their new car model – the 3008. This is a family SUV with electronic wizardry that does clever things to ensure that the vehicle maintains grip and traction even in the most challenging conditions.
On each of the days, about 25 journalists will be entertained by Peugeot in our Clubhouse. They will be introduced to the vehicle against the backdrop of an active gliding club. In addition to driving the cars around the Midlands, they will be invited to experience gliding. The journalists are mainly from motoring magazines, but day four is aimed at journalists from lifestyle magazines – the S&G will also be in attendance. Just to show the journalists how good their new model is, it will be used to launch a glider on each day (subject of course to the weather conditions). If conditions do not allow this, we already have film and photos 'in the can' of a glider being launched by the 3008.
The downside for us is that we will not be able to have our normal Thursday flying on the 24th September, but instead we will open on Friday 25th September for member flying.
We will shortly be looking for volunteers to help provide the 'flying backdrop' – for each of the four days we will need ground crew and instructors. If you would like to help on one or more of the days there will be a notice in the Clubhouse soon for you to sign on to. We will NOT be open for general member flying during this event.
So what is in it for us?
More publicity than we could ever afford! This is golden opportunity for us to promote our Club nationally. Peugeot will also be giving us the film and photos to use as we wish in our promotional material. It is likely that our Club will appear in all of the motoring magazines as well as some of the best known lifestyle magazines in the country. The cost to us is nil.
Oh, did I mention that we will be paid more than we earn from Trial Lesson Evenings in an entire season?
Have fun!
John
---

Club News
The AGM
The 2009 AGM will take place on 22nd October at 19:45 in the Clubhouse. Formal notice will follow in due course.
We're trying to send as many of these notices as possible by email, so we need your email address in Glidex to be correct. If you do receive your invitation by post, as is your right, please consider saving the Club time and money by signing up to accept email correspondence, at the AGM.
Please keep your Glidex email address up to date. You can do it yourself, from Member on the Glidex main menu. If that's too difficult, any committee member will get it done for you, but please tell us by email, rather than on the airfield expecting us to remember it correctly (or at all).
New Committee Members
We need new committee members. That's always true, but it's particularly true this year. We've had a couple of people drift away from the committee over the past couple of years, with nobody to replace them. Furthermore, new committee members bring new blood and new ideas, which stop the committee going stale. All it takes is a signature on a nomination form, which will be in the formal notice, returned to the Club Secretary.
Ground Radios
We're currently investigating ways of replacing our 129.90 ground radios with something more private. 129.90 is a public frequency, and the ground-to-ground rule is only a BGA rule. We've trialled several radio systems, all of which have proved to be unsatisfactory to a greater or lesser extent. The investigation goes on.
Who's Done What
Richie Knight has kept the Badge Secretary busy. He's completed his Bronze and XC Endorsement, joined a K6 syndicate, and completed two legs of his Silver.
Martin Palmer and Richard Maksymowicz now have BI ratings. The BI course was run at Snitterfield over a three-day weekend, by a Regional Examiner, Pete Brown, and a BGA coach, Alan Smith.
---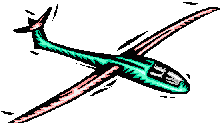 CFI's Corner
Winch Launching
They forecast a barbecue summer, well I think they got that wrong, even though the start of the season looked promising.
From an instructing point of view the BGA had updated the safe launch campaign with new leaflets and very graphic animated clips of failed launches to drive the message home, that if done correctly winch launching can be safe, but once you lower your guard and become complacent, things will start going wrong very quickly.
After all the hard work of the BGA 's safe winch launch campaign over the last 3 years, what happens: another fatal accident due to over rotation in the launch. It does make you wonder if anyone had bothered to read the leaflets or look at the advice put out by the BGA. On the very same day of that accident at the Long Mynd, I had a very experienced instructor report an incident during a winch launch in which the P2 climbed very steeply, so much so this instructor felt very uncomfortable and alarmed by the whole thing.
Over the last 12 months I personally have witnessed a number of incidents in which things have gone pear shaped for pilots and experienced ones at that, and they got away with it, but you must remember that there is a very fine line between getting away with it and ending up with another winch launch accident.
I'm sorry if I seem to be banging on about this but I bet 90% of you that are reading this have never had the experience of witnessing a fatal wire launch accident. It's not something I would wish on anyone, but it does leave a lasting impression, and I hope it never happens to you.
EASA and Pilot Training
New EASA rules on pilot training are scheduled to come into force from April 2012, so over the next few years the BGA hope to start the transition to the new training and licensing regime. As part of the training side of things we, as instructors, have to be more vigilant with the paper work as once the new rules come into force the club's training records could be audited at any time.
One of the first new changes is that the BGA now require a PUT (pilot under training) to complete an airlaw and airspace paper before they go solo, this is the way in the power world. It's common sense really, you wouldn't send Bloggs on his very first solo flight to wander off and meet a Cessna head on, because if he didn't know the rules he wouldn't have a clue. So the message to all of our pilots under training is please read up on relevant sections of the Laws and Rules for glider pilots before the day of your first solo flight, because you may well be ready to go solo but if the paper work hasn't been done your first solo flight just will not happen.
One other change that pilots wishing to complete their Bronze C endorsement might want to consider is there have been changes to the required level of knowledge required to complete the Bronze C paper work. You are now required to demonstrate that you know how to obtain notams and understand them. The new Bronze C form can be obtained from theBGA website or from the club computer.
Steve
---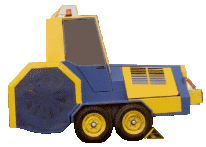 Getting Stroppy
You may have noticed over the last two months that the Strops for linking the glider to the launch cable have changed. They have been made with tubing of a higher visibility yellow colour with bands indicating the weak link strength as different colour tape at each end.
The cost of materials to make each strop is £40.
A full set of strops for the launch point trailer consists of two Black, two Brown, two Blue, two Red and one White. A spare set of strops is held on the Control Bus.
As the weak links are supposed to be the weakest point in the launch system and as result of the strops being made correctly, we seem to be having less breakages of the Dyneema cable. However we still have some problems.
Strops are being dropped during cable retrieve. Will retrieve drivers ensure that they have a strop on each cable at the end of the each retrieve.
Do not drive over the Strops.
When a weak link has broken, special care should be taken to find the strop on the airfield

immediately after the breakage has occurred

. We are finding that if the strop is left on the field it is found by the mowing team when it is picked up by the mower, doing damage to the mower and to the Strop.

Please leave damaged or broken strops on the bus luggage point

. This saves considerable hunting difficulties by the strop maker.
It is in the interests of all members of the club that we all respect the care needed to preserve and maintain the strops and try to reduce the unnecessary loss and damage to them.
Humph
---

Task & Badge Week
Task and Badge Week started on Saturday 25 th July with a boomer. Seventeen cross-country flights were logged, for a total of 2830Km including five 300Ks. Tom landed out. Sunday and Monday were rubbish, with just local flying. Tuesday was difficult because of a 25kt wind and showers, and only five pilots risked a task, including three in wooden ships which was brave in the conditions. Tom landed out.
Wednesday was a washout. Thursday and Friday followed the pattern of Tuesday, with only three attempts at cross country on Thursday (Tom landed out), and seven on Friday (Tom got back). Saturday was a washout.
Overall, 19 pilots recorded 30 flights in the book, for a total of 4530Km, and there were nine out-landings, all safe. Pilots recorded 143 hours in the air.
Apart from the first Saturday, conditions were challenging (or to put it another way, very very difficult). We were pleased with the way that the participants were prepared to tackle the poor conditions head-on, to leave the site despite the risk of out-landings, and to carry on flying locally when the tasks were beyond hope.
The Coaches: Martyn, Barry, Phil, Sharon, Andy
---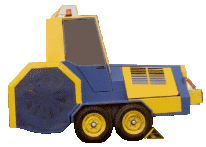 ASI in the Winch
We are currently trying out a Skylaunch system which puts an ASI in the winch. Charlie Tango has been fitted with a transmitter which sends its airspeed to a receiver mounted in the winch.
This isn't about launching by numbers – it's far too important for the winch drivers to keep their gaze firmly on the aircraft. Rather, it's a way to calibrate the settings at the start of the day, or when conditions change.
It seems that our launch speeds have been creeping up since we abandoned the too-fast signal. This is potentially a way to correct that problem.
---

Sutton Bank 2009
And a memorable day
It was about time that the weather failed to support us a Sutton Bank. After all, we had been very lucky in the last few years. Indeed, the YGC members were beginning to rely upon SGC for fine weather. It was not to be, however.
Nonetheless, when the opportunity offered SGC took full advantage. The bowl worked well on one day in particular and the opportunity was taken to 'scratch' for an hour or two in thermals.
There were was one compensation, of course. The weather could not restrict the standard of the cooking in the local hostelries…
Yours truly had just one very belated surprise. Largely persuaded by my syndicate partner (he does have his uses…) I launched to 2,000′ (just able to do so under the cloud cover) at 15:15 hrs on the day I was to leave for home. I had noticed the YGC's K21 gliders holding at approximately 1,000′ and I hoped that that would justify the opening of my wallet for an aerotow.
I tend to set objectives when flying. Given the weather conditions on this occasion, I was hoping for half an hour aloft, and if I was very lucky, one hour. After releasing from tow, the weak conditions let me slowly down to, at best, 1,000 ft beneath the 7/8 cloud cover. In the event, I was surprised to find myself still aloft after 50 minutes, still struggling to maintain 1000 ft. Feeling cheeky, I revised my target to one hour and kept my fingers firmly crossed for the extra ten minutes. I was surprised to see one hour come and feeling greedy and well as cheeky, I hoped I might scrape a further quarter hour, if I was lucky.
At 16:32 a radio message from an unknown glider (it turned out to be a Duo Discus) stated, quite simply, "convergence". Alerted to this, I flew under a threatening cloud street. I began to climb at 2 kts (much the best rate of climb so far) which rapidly increased to 8 kts and propelled me quickly to 2,600 ft (cloud base) This turned out to be the convergence street and it was aligned SW/NE. It was moving steadily to the east. Because of this, I expected the lift to be under the western (up wind) edge. But I was wrong. Instead, I found 4 kts of sink which prompted a rapid change of direction back to the centre of the cloud where, somewhat chastened, I regained 2,600 feet.
I now decided to examine the eastern edge.The lift there was at best 2 kts. So, I decided to fly closer to the centre of the cloud where, due to the more positive lift, I was able to maintain 2,600 ft as I flew to the south behind the Duo Discus. I paused for thought in zero lift to the north east of Easingwold, 12km from YGC.
Further to the south was York, now plain to see despite the cloud cover. Me being me, the matter of targets had asserted itself once gain. The majesty of York Minster had a magnet effect. Descending slowly, after leaving Easingwold, I eventually arrived over the Minster at 2,000 ft, 30km from YGC. So far so good, except that I needed more height than 2000 feet to get home. Unfortunately, turning briefly for home, I found that the cloud I had been using had all but evaporated.
Fortunately, a second line of convergence cloud, which I had been keeping my eye on, had aligned itself SW/NE to the east of York. So, with a beating heart, (I can hear my heart beating in my left ear due to Tinnitus – it also tells me if I am still alive…!) I set off in the wrong direction. I.e. To the north east (towards the cloud street) instead of to the north west for Sutton Bank. I would need the assistance of this second line of energy if I was to get home. (I knew I would be in trouble if I landed out again… My syndicate partner lives for his food or rather, his chips…!)
Closer to the new cloud street, I was much relieved when the vario indicated zero and further relieved by the increasing lift as I flew to, and then under, the centre of the cloud street. Under the darkest part of the cloud, I found a very welcome 4 kts which lifted me to cloud base (still 2,600 ft) and up to 3,300 ft in cloud. From that height, I was able to begin my final glide to Sutton Bank and to enjoy a relaxing if sombre view of the Vale of York under the louring cloud. I landed at18:45 hrs. (Most importantly, of course, I had landed in time for my syndicate partner to enjoy his evening meal…)
Martyn Davies
Sometimes referred to as "chopper"!
Heights and Distances
The out and return to York Minster from Sutton Bank is 61 km. All heights stated are above Yorkshire Gliding Club. (Elevation 920 ft.)
After thoughts: Gliding is full of both disappointments and surprises, is it not. This flight was memorable because it was so unexpected.
Driving home from Sutton Bank, I continued to be puzzled by the lift under the cloud street and how it was generated. I went to bed still puzzled. Daylight got my brain working again and perhaps thinking more correctly. I considered in more depth the warm front that had been forecast to move across the Vale of York from the west during the day. I decided that it was this that had pushed the colder air mass to the east, created sink on its west side (I cannot explain this) and the substantial lift in the middle of the cloud, as it rose over the colder air. The cloud I contacted to the east of York had the same characteristics, but its length was less and the lift was weaker.
Historical Note: This was only the third occasion that I had contacted convergence cloud. The first occasion was triggered by a sea breeze from theNorth Sea at Sutton Bank in 1991. The second occasion occurred at Snitterfield. Sea air from the Severn Estuary had moved across Worcestershire, through Snitterfield airfield and continued to the east. The cloud base was in excess of 4,000ft. Unfortunately, we had to descend to 3,000ft as the convergence drifted into the Birmingham airspace to the east of Snitterfield.
---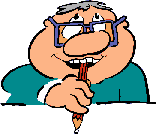 Quiz Night
Clubhouse, September 19th
We'll be starting promptly at19:15 – don't be late, you'll miss important stuff. There will be quiz prizes, spot prizes, knockout prize, arbitrary prizes, jokers, the lot. Food is included, bring your own drinks. All profits go to the Clubhouse fund.
Teams of no more than four, £5 per head. Use the pigeonholes under Q (for quiz, you see), or email QUIZ@STRATFORDGLIDING.CO.UK
---

Gliding in Africa
Namibia
In the last issue I dealt with Gariep Dam, in this issue my comments are on Bitterwasser.
Bitterwasser, as the name implies, was set up many years ago by a keen German pilot and could rightly be referred to as the 1000km factory and a gliding mecca. I was there for a few days in late January and their tally for the season so far was already some 168 flights over 1000km.
I drove from Gariep Dam, a two day drive and some 1200km. The drive is rather boring, complete scrub and straight roads to the horizon. You turn right off the B1 north onto the C2 at Kalkrand and then a 60km drive on a red sand unsealed road to Bitterwasser, which is a sort of oasis in the desert with palm trees and outbuildings miles from anywhere.
On the other hand the majority of visitors fly from Joburg into Windhoek, the capital, some 200km north and then a taxi ride costing £100. A hire car is of little use, nowhere to go and not necessary.
There are many German pilots, also many visitors from other parts of the world. Containers are shipped in from southern Germany at present (possibly from north Germany in the future). Most gliders are self launching, there are a few for hire and naturally you will have to prove currency on self launchers. Aerotowing is available. Gliders are picketed out, no shade, quite often in strong winds and sand storms, so I suggest covers are essential. Speaking to 2 experienced German pilots who had gliders on hire, they commented "we would not bring our own gliders here".
In southern Africa many gliding days are blue, could be good, could be bad, but as I was driving to Bitterwasser from the south it was clear that the synoptic conditions were improving rapidly with beautiful cumulus clouds as far as the eye could see and a cloud base which would require the use of oxygen.
Bookings are handled by Lydia from her base in Germany. To fly at Bitterwasser you really need to be well heeled, it is expensive, for example a small rondavel will set you back £63 per night. In spite of the fact that they do not have a camping ground I was allowed to pitch a small tent, for which the charge was £20 per night.
The organisation is big enough to warrant a staff of say 70 people on shift work recruited from many parts of Africa. The staff were very pleasant, but for the visiting pilots it seemed to be a case of glide, eat and sleep as there was nowhere to go, integrating with fellow pilots was a slow process, I felt it was all a bit cliquey.
Daily briefing is at 9am, and as you would expect all services are catered for, including full catering facilities. There are no airspace or outlanding problems, if need be you can even land on the major roads as traffic is very light and there are no road signs to take your wings off.
With high temperatures and high instability the day often ends abruptly with heavy rain, strong winds and sand.
Dave Benton