The Newsletter of Stratford Gliding Club

Issue 42, April 2009
---

From the Chairman
The Secret of Our (future) Success
Actually, it's not a secret, and the solution lies firmly and squarely with each one of us! All we have to do is:
Fly a little more than we do
Encourage more visitors to fly with us
That's it! Easy isn't it!
Here's the logic behind the plan….
Last year, we the members took 4,161 launches – an average of 43 launches for every flying member – less than one a week. If every one of us were to achieve a modest increase (say one extra launch every three weeks, or one every week during our 7 day opening season) we would increase our total flights for the coming year to 5,700. If we were all to take an average of 2 launches a week then our total member flights for the year would be 9,500!
In addition to every one of us flying a little more, we also need to encourage more visitors to come and fly with us. We have two initiatives in the pipeline:
The 'Local Resident' concession is being extended to include anyone resident in the CV37 postcode area (Stratford, and to the west to about Welford on Avon and to the south to about Newbold on Stour ). We are hoping to get some media coverage on this to spark some interest
A '£10 off' discount voucher (valid until 31st March 2010) is in the process of being printed.
We really do need new members, and visitor flying is how we get them. You can help here also (as well as flying a little more).
Don't forget that anyone you bring as your guest (friends, family, people on the street that you drag along etc) can fly for only £30!
Do you know any group that may be interested in a Trial Lesson Evening? How about your colleagues at work? If so, download a 'pack' from our website and get the ball rolling ( www.stratfordgliding.co.uk\SOAGCEVE.PDF )
When the discount vouchers arrive from the printers, take a pile (yes there will be lots of them!) and put them in your local pub/chip shop/curry house/where ever. Every one of them is an advertisement for our Club – let's get them out there!
When visitors return during their 28 day membership, encourage them in a relaxed, friendly, non-overbearing way to get involved (wing holding, glider retrieve, cable retrieve etc). We want them to join and become fully committed members just like we all are.
So what would the net effect of the above be for us this coming year? Suppose we do achieve 5,700 member flights, and we increase the number of visitor/course flights to 1,000. Our total flight income would increase from £55,000 last year to around £80,000!
So what are you waiting for? Let's get out there and fly!
Be safe, fly lots (and lots) and have fun!
John
Almost forgot… don't forget about the new initiatives that I announced at the Spring Meeting – 'Club Aircraft Daily Hire' and 'Time Charge Indemnity in the Junior' – you'll find more details posted in the Clubhouse and later in The Wire.
---

Spring Meeting
The 2009 Spring Meeting was held on 26th March in the clubhouse. There were about 45 members present, who fitted comfortably into the main room.
Club Business at the Spring Meeting
The 2008 AGM requested minutes of the spring meetings, on the grounds that we make decisions about fees which ought to be formally recorded. The spring meeting has always been constituted as a Club EGM, and it will now have the following formal items of Club business:
review and approve minutes of the AGM
seek approval for flying fees
announce any changes to visitor flying fees
minutes of this meeting to be approved at theAGM
Treasurer's Report
The treasurer set out the Committee's proposals for Flying Fees for 2009/10, which take into account the Club's current financial position. Income last year was severely reduced, mainly due to poor weather, but was expected to be broadly equal to operating expenses. The big difference this year has been capital expenditure of £26k, principally on the Workshop, which has depleted our reserves. The situation is expected to improve through the summer, but must not be allowed to deteriorate by February 2010. The challenge therefore is to build up reserves; this will be done by increasing income, continuing to contain our operating expenses below our income, and by putting capital projects on hold for the foreseeable future.
Member Flying Fees
The proposed increases, based on this year's activity, will generate £4,400 additional income. If the amount of flying we do increases, then our income will rise proportionally. The motion to adopt the proposal was agreed unanimously.
| | | |
| --- | --- | --- |
| Full membership | £350 | +£20 |
| Family membership | £175 | +£10 |
| Associate membership | £35 | +£2 |
| Launch fee | £7.50 | +£0.50 |
| Before noon, all solo flights | £4.50 | +£0.50 |
| Less than 3 minutes | £4.50 | +£1.50 |
| Flying time in all club aircraft | £0.25 pm | |
Visitor Fees
Visitor fees have been set by the Committee this year, and were not put up for Club approval. These fees are a marketing issue, and the Committee needs to be able to change them without going back to the Club.
| | |
| --- | --- |
| Trial Lesson | £50 |
| Trial Lesson Voucher | £50 |
| Trial Lesson Gold Voucher (2 launches) | £70 |
| Members Guest, Member's Voucher | £30 |
| Trial Lesson Evenings | £35 |
| Second flights, on the day | £10 |
| Courses | £50 + £75 pd |
| Corporate events | £negotiable |
Concessionary rates are:
| | |
| --- | --- |
| Local resident | £40 |
| Local resident junior | £10 |
| YHA member | £40 |
| Trial Lesson Evening, in May | £30 |
| TLE, two evenings of 10 or more | £30 |
| Winter trial lesson | £35 |
Winter Flying Fees
Last year, the decision on Winter Flying Rates was agreed by the membership at the Spring Meeting as part of the membership fee proposal. Despite a discussion at the AGM, the Committee did not feel free to reverse a Club decision without further Club approval. Consequently, the winter flying rates stood as agreed. This year, the subject was separated from the general fee proposal. It will be proposed and decided at the next AGM .
Financial Review
2008/09 was a difficult year as a result of the poor summer weather. However, operational costs had broadly equalled our income for the year and that this, in the circumstances, this is a great achievement. Over the last 5 years the Club has spent £95,000 towards capital projects, and this is now telling in terms of our cash balance. But for the £12,000 loan from a member, our reserves would be down to a cash balance of £4,000, and we need work hard to restore our financial position. Consequently, all capital expenditure is on hold. Members must not buy anything on behalf of the club without prior Committee approval.
Vetting and Barring
This is a replacement scheme for the Criminal Review Board (CRB ) checks. In future, anyone working with children or vulnerable adults will need to be registered. This will affect us: at the very least it will require all instructors to be registered, and we are seeking guidance on whether it will apply to others in the Club. The scheme becomes available from 2009 and will be compulsory from November 2010.
Clubhouse Cleaning
There was a robust discussion on the subject of cleaning the Clubhouse. There was general agreement that we have to keep the clubhouse clean and tidy. However, two attempts by the Committee to organize a volunteer rota had revealed just six people who are prepared to help, and none of those was prepared to be on such a sparse rota.
Professional cleaning will cost about £2000 a year. It was suggested that we levy 50p per week per member. This was broadly supported by the floor: everyone agreed that he only choice was to pay for cleaning; and most people were prepared to accept a levy (one comment was that it's much cheaper than driving to the club to do the work). However, the suggestion was argued out on a point of order: that it's a financial matter that hadn't been announced in the meeting invitation.
There was no consensus on the way forward. In the meantime, the usual suspects will end up swabbing out the loos on behalf of everyone else.
---

Flying Fee Deals
There will be two new ways for members to pay for their flying. Both are intended to increase the utilisation of the fleet.
Junior Flying Time
You can now pay for flying time in the Junior in advance, at the fixed cost of £150 for the year. This is equivalent to ten hours in the air, and includes all flying time but does not include launch fees. It does not give any privilege in the use of the aircraft, and other constraints such as the flying list and flying time limits still apply.
If the scheme takes off, we hope that the incentive to get the Junior out of the hangar will also result in other members flying it more often.
Hire an Aircraft for a Day
The fleet is very much under-used on Mondays, Tuesdays, Wednesdays, and Fridays. On these days, one single-seater and one two-seater will be available for hire, at a cost of £40 for the day, including all flying time but not including launch fees. Flying time limits will not apply, but the two-seater must be back in plenty of time for Trial Lesson Evenings.
Launches Before Noon
The "before-noon" cheap launch fee now applies to all solo launches, even in club two-seaters.
---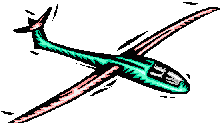 CFI's Corner
Spring Meeting Report
There were no fatal gliding accidents last year, and fewer winch launch accidents than the year before. The BGA 's winch launch safety campaign may well have been a contributing factor. However, other areas of gliding are stubbornly resistant to improvement. One area that has seen a rise in accidents and incidents is approaches and landings at pilots home airfield. Please don't think it can't happen to you because it already has happened to one of our unfortunate pilots.
The EASA Flight Crew Licensing proposals are becoming clearer but are still not finalised. Pilot's Licences will be required which will cover privileges such as instructing, aerobatics, or cloud flying. The transition to the new arrangements is expected to be completed by April 2012, although this could still change.
Sharon Kerby provided a number of radio lectures to members. Remember that:
129.90MHz is only to be used for ground-to-ground communications.
129.97MHz is only to be used for air-to-ground communications (including Snitterfield Corner).
Pilots must make downwind calls in a clear professional manner – remembering they can be heard at numerous other sites with which we share the frequency.
---

Club Flying
Sutton Bank
The annual expedition to Sutton Bank will take place on the week beginning 16th May. There won't be any Trial Lesson Evenings that week, so half of the teams get a day off.
Camp Hill
There's no organised expedition to Camp Hill this year. Attendance has been dropping steadily, to just five last year. That means that we won't be closing the Club for that week, and Trial Lesson Evenings will be available.
Task and Badge Week
Task and Badge Week this year will be from 25th July to 1st August, Saturday to Saturday. We've booked the BGA 's Duo Discus again, but unfortunately the BGA has just sold it.
---

The Workshop
If an inspector uses the workshop to work on a syndicate aircraft, the syndicate will be charged £15 per day, or £10 per half day, and will be billed by the Club. The actual time charged will be up to the inspector, and will reflect the actual usage.
---

The Clubhouse
The Clubhouse has now hosted its first Club meeting. The main room will hold about sixty members seated, which is enough for most of our needs. The acoustics there are noticeably better than the village hall, which helps everybody. The plan is to carry on holding club meetings there for the foreseeable future.
The Meeting Room
The meeting room will soon be equipped with a computer, and the projector will be permanently mounted on the ceiling. A software switch will let the projector be easily switched between the computer and a visiting laptop. This means that briefings can easily show weather forecasts, rain radar, tephigrams, or whatever is appropriate.
---

Visitor Flying
The BIs get together at the start of every season, to find out about any changes required by the Club, the BGA, and the CAA. This year, they expressed some concerns about things that are happening in the way we treat our visitors.
It's important that we welcome all visitors when they arrive, treat them politely, and introduce them to the Club. In general, we already do this pretty well.
However, it's the Duty BI who is responsible for everything to do with visitor flying. If there's no Duty BI, the responsibility falls on a Duty Instructor. The BI may of course choose to delegate – to other BIs, instructors, or senior Club members.
When things go wrong, they're difficult to fix, because any disagreement is going to take place in the presence of the visitor, which we really shouldn't do. All we can do is rely on everyone to do the right thing.
Briefing
The flight briefing is an important part of a visitor flight, and it's part of the package that we offer. The briefing is part of a BI's training, and is more than just a chat about stuff:
It's a chance for the visitor to get to know the BI and build up the necessary trust
It's an explanation of the aircraft and what they can expect from the flight. It gives time for the visitor to ask questions, and for the BI to assess the visitor
It's a briefing on flight and ground safety
If you take a visitor to an aircraft "for a look around", you may well think that you're helping, but in fact you're making it very difficult for the BI, who:
Doesn't know what the visitor has been told and whether everything has been covered
Can't sensibly give a second briefing
Can't be sure that the visitor hasn't been scared witless by the use of words that seem innocuous to pilots but which the BIs are trained to avoid
Is liable to an accusation of negligence if an incomplete or absent safety briefing results in injury
So, please, just leave all flying matters to the BIs unless they specifically ask you to do something to help.
Debriefing
The flight debriefing is another important part of what we offer. This is where the BI talks through the flight, encourages novice pilots that they have it in them to learn to fly, and tries very hard to sell Club membership, 28-day membership, or a second flight on the day. It normally starts on the walk back from the landing, holding the wing.
None of that can happen if the buggy driver drives the visitor back "to save their legs". There are obvious cases where it's the right thing to do, but in general, the BIs need that time to do their job.
Remember, They're Visitors
First-time visitors don't know the ropes, so be ready for any and every possible mistake. For example:
Watch the parachute release if you're getting a visitor ready for a flight. Watch for the contents of pockets if you're strapping them in. Watch everything, really.
Keep clear of the other wing if a visitor is helping turn the aircraft. It's your fault if it hits you or the buggy.
Watch behind you from the buggy. Visitors can easily make a mess of steering. If you go too fast, the visitor either has to run or be left alone walking across the airfield. Some visitors can't walk very fast.
And if you spot a mistake, correct it and laugh it off.
Logging Them In
Don't forget that you can put a visitor onto the flying list using the clubhouse computer, rather that passing the pink form on to an often overloaded controller. Afterwards, you can check the flight details there too.
---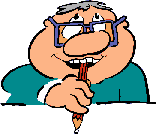 From the Editor
Early copies of The Wire
The Club web site first went online in 1996, and a few editions of The Wire had already been published by then, starting in October 1995. The idea of putting The Wire on the site, and the work involved in converting them mechanically to HTML format from the proprietary WPF or DOC, took until the middle of 1998. As a result, the web site only went back as far as Issue 11.
Recently, six of the missing issues came to light on paper, and we managed to track down the other four. For the sake of completeness, these ten issues have been OCRed and converted to web site format (and some dreadful proof-reading errors corrected), and are now available on the Previous Wires page. Much of the content is dated, of course, but some subjects never seem to change.
---

Gliding in Africa
Recently I dealt with Bloemfontein, in this issue my comments are on Gariep Dam.
Gariep gliding is on the north western shore of the dam, a two hour drive south of Bloemfontein. Leave the motorway, N1 south, at the first sign to Gariep Dam and sailing. From the Shell garage the gliding club is signposted. The last 4km is along an unsealed road.
For a number of years the CFI Manager was Peter Howe, for the last two years this responsibility has been taken over by Martin Lessle. I found everybody very helpful and friendly, you immediately feel at home. The pilots were mainly German with a few other nationalities for good measure.
There is no official accommodation or catering on site but I stayed at the "Forever Resort", a very nice camping site just 6km away, £7 per night with your own tent. Most visitors live off site and eat out at small local restaurants. You will need to hire a car in Bloemfontein, the club will fit you a temporary tow hitch if you so require.
Containers are loaded at Pokweni Gliding club, 60km south of Cologne in Germany during September, this is handled by Bernd Dolba. For U.K. pilots this means of course the cost of 2 trips to Germany . The best month for distance flying seems to be November with most foreigners departing mid January. The weather here is generally deemed to be good, but this season has been rather disappointing. It's a good area for long distance flying but of course there are never any guarantees. For the best days you require light N.W. winds and a temperature of 30 degrees by 9 a.m. Winds coming in across the dam tend to limit conditions. There are no air space problems. Unlike the U.K., where a good soaring day gradually comes to an end, in South Africa the day can end very abruptly as early as 5 p.m. The flying operation starts 2nd November and finishes 15th March.
The site is large with two good tarmac runways, launching is by aerotow only at 78p per minute. Gliders are picketed outside but hangar space is available at a charge of £8 per week. There are gliders for hire and a LS6 trailer is kitted out for retrieves. Any minor repairs to your glider can be carried out on site. If more major work was required your glider would be trailered to a workshop in Johannesburg organised by Keith Ashman in quick time. All other pilot requirements are available on site.
In the next issue of The Wire I will comment on Bitterwasser but I liked Gariep Dam and for me it would be my first choice. They are a professional outfit, helpful and friendly and a lot of flights over 1,000km are achieved in a reasonable season, charges are also reasonable. Having considered taking my own glider to Gariep Dam over the last 2 or 3 years the one item that has constantly bugged me is being able to outland safely but I am assured that on most cross country flights, because you are flying so high and with the use of GPS , their accident record is very good. Additional suitable outlanding places are constantly being inspected and added to their database.
Dave Benton
Bernd Dolba bernd@dolba.de 49-2633-470100. Keith Ashman keithashman@pixie.co.za SSSA Operations Director 012-803-2146.