The Newsletter of Stratford Gliding Club

Issue 38, November 2007
---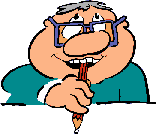 From the Editor
The November edition of The Wire is mostly a report of the 2007 Club AGM , which was held on 25th October. Everything which is currently important to the Club was discussed there, and nothing noteworthy at all has happened in the intervening fortnight.
There were fifty-two members present, and getting on for thirty apologies, which means that over three-quarters of the Club took an active interest in the AGM . This level of support for the Club makes the committee work seem somehow worthwhile.
---

Preamble
Apologies for Absence
This is a part of the meeting that rarely makes headline news, and rightly so. However, one notable apology was from Phil Pickett, who was in hospital recovering from a kidney transplant. He was making a good recovery, but wasn't expected to leave hospital until the following day.
(The current news is that Phil is out of hospital and making good progress – Ed.)
Major surgery like this makes a bit of a mess of an instructor rating, so Phil is going to be out of action for a while. In the meantime, please treat him gently and try to keep him off the tractors.
---

Treasurer's Report
Accounts for 2006/2007
A summary of the accounts to March 2007 was included with the invitation to the meeting, and they're not repeated here.
The bottom line is that, while our income has increased by over £6k over the previous year, our total costs increased by nearly £9k, resulting in a lower surplus. This is mostly due to the cost of field repairs, increases in insurance costs, and the cost of instructor courses.
Summer 2007
The first half of this year has been very poor, but the first six months show that our position is not quite as bad as the weather might have suggested. The main loser is trial lesson evening income, and the total trial lesson income including voucher sales is down £3.2k on last year. However total operating income is £1k up on last year and operating expenses are £2k up on last year, so we still have a chance of breaking even.
Fees for Next Year
As last year, we intend to leave the review of fees until the Spring Meeting, when we will know our performance this year and be able to make a proposal once we have seen how our finances have held up through the winter.
Winter flying rates for December, January, and February will be £6 per launch, with no time charge. The £3 launch fee for Club single seaters before noon still applies during the reduced rate season, but also with no time charge.
We have also agreed a new fixed rate of £3 for any flight lasting three minutes or less, applicable at any time of year.
---

Chairman's Report
The Spring
The year started very well – April was the driest on record and we were basking in temperatures in the 80's, although it wasn't particularly good from a soaring point of view. The problem was that, following on from 6 months of above average rainfall, we suddenly had none, and high temperatures to go with it. The field dried concrete hard before we had a chance to roll it!
At the end of April it became apparent to that we had seriously damaged areas of the field. The areas that had been repaired last October had been driven on causing deep ruts which had dried hard. In addition we had driven the land rovers through very boggy areas, simply to cut the corner back to the winch, and there was also evidence of ruts being caused by gliders landing or being towed.
I felt that the field was unsafe and I took the decision to suspend flying operations until such time as theCFI and his Deputy were satisfied that we could operate safely. I did not make this decision lightly.
I'm pleased to say that as a result of the efforts of all who were at the airfield that weekend, we only needed to close for two days. After that, the CFI and Deputy were happy that were could operate under certain wind conditions, and on their recommendation I re-opened the field for flying.
But the work didn't stop there. There was much to be done to make the whole field serviceable, and much was done, although this time by the few rather than the many.
We hired a vibrating roller to try to flatten the worst areas, which we did in conjunction with the roller we have use of. It was a slow and tedious process, because it was only 4′ wide. In addition we had very little rain during early May, and the field was still like concrete, but it did make a difference. In conjunction with the repairs that were being carried out and the rolling that was done, the field was fully operational within a couple of weeks.
Then the rains really startedà
The Summer
We've had more rain already this year than in any of the previous calendar years recorded in Glidex. Rainfall is 60% up on 2006. As a result, flying days are down, launches are down, and evenings took a big hit. One Wednesday team had every evening but one cancelled.
We have also seen the lowest number of new members for several years, probably as a result of the weather.
As a result of all this, at the August Committee meeting, we decided to suspend capital spending, with the exception of essential field repair equipment.
August finally showed some clement weather, and the beginning of some soaring, and Badge Week turned out to be a superb week, but it was all a bit late.
The Rest of the Year
If the winter is similar to previous years, we can expect the accounts for 2007/8 to show that we are down by 20 days, 650 launches, 100 hours, and £5000, compared to last year. This means that we stand a chance of breaking even, and we may be able to improve on that by reducing our spending.
---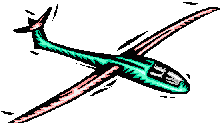 CFI's Report
A Disappointing Season
Or was it?
Everyone agrees that the summer has been disappointing, with many days lost to rain, wind, and waterlogging, and we had a very late start to the cross-country season. Neverthelessà
The annual expedition to Sutton Bank saw sixteen pilots enjoying six days of wave, with several flights over 15000′, countless flights over 10000′, one Gold height, and 229 hours in the air.
Camp Hill was wet.
Badge Week was a week later than usual, and turned out to be an excellent soaring week. It saw the two 750k diplomas, two 300k Gold distances, one 100k diploma, two Silver distances, and one Silver duration. Twenty-four pilots flew 16900k and spent 294 hours in the air. The BGA 's Duo Discus was with us again, with Pete Stratten coaching in it.
Despite fewer days and fewer launches, cross-country pilots flew 28910k, compared to 27464k last year, which is a Club record. The ladder was won with a score of 9151, compared to 7236, also a Club record.
Not so disappointing, perhaps.
New Instructors
This summer has seen the qualification of three new assistant-rated instructors: Stephen Farmer, Mark Pedwell, and John Dickinson. They're all on the rota.
Accidents and Incidents
There was one reportable accident this year, the collision on the ground between the K21 and the K18. There were no injuries, and both aircraft were repaired and back on-line quickly.
There was also a Class A airprox. Class A is the most severe, and indicates significant risk of collision. The K21 was turning onto circuit at high key point at the west end of the airfield, when it came within an estimated 50′ of a transiting helicopter. Neither pilot saw the other until the last moment. The report on the airprox notes that the route north of Stratford is considered to be a very congested area, and so we need to keep a good lookout even in the circuit.
Off-Season Evenings
There will be three subjects covered in lectures over the winter off-season:
Ground and air radio procedures
Using the Club loggers
Preparing for the Bronze C
Ground and Air Radio Procedures
We use public frequencies, so discipline matters. This covers ground-to-ground and air-to-air procedures. We also receive air-to-ground calls from transiting aircraft such as the Air Ambulance, and handling these calls correctly is essential. There will be an evening dedicated to this subject this winter.
Using the Club Loggers
The Club loggers are easy to use once you know how. However, if you don't, they are rather user-hostile. This session will explain the details to pilots who expect to use them, OOs who may have to ratify flights for those pilots, and anyone else who hates being beaten by technology. It also covers the related software such as SeeYou and TaskNav.
Preparing for the Bronze C
We will be running our series Bronze C lectures at the beginning of next year. The lectures are suitable for anyone who is newly solo, near solo, or needs a refresher. The dates will be posted on the CFI 's notice board after Christmas.
---

Club News
The Committee
The Club Rules require a third of the Committee to stand down each year. This year, Chris Bingham, Steve Brown, Stephen Farmer, Liz Pickett, and Andy Sutton stood down. Andy Sutton and Stephen Farmer were not seeking re-election. Steve Pearce was nominated for the committee. There were sufficient seats available, so no election was necessary, and the committee is now:
| | |
| --- | --- |
| Chairman | John Dickinson |
| Secretary, Aircraft | Andy Balkwill |
| Treasurer | Chris Wooller |
| Vice Chairman | Nick Jaffray |
| CFI | Steve Brown |
| Membership Secretary | Richard Maksymowicz |
| Site | Chris Bingham |
| Publications | Geoff Butler |
| Bursar | Liz Pickett |
| Vehicles | Steve Pearce |
| | Ian Kennedy |
| | Hayden Wells |
Safety Officer
Stephen Farmer has stood down as the Club Safety Officer, after three years in the job. His successor is Graham Thompson.
Short Flights
There was a day this spring where cloudbase was low, the wind was due south, and launch heights were below 700′, barely enough for a circuit. The decision on the day was to charge every flight as an SCB. Most of the members present had one flight, and the day was then scrubbed. The reasoning was that, without the cheap rate, nobody would have bothered to fly.
It caused a bit of a kerfuffle among some members that those present could choose how much to charge themselves. The committee have no complaint about the decision, and have decided to formalise it as a Club policy, that flights of three minutes or less are charged at the same rate as an SCB .
EASA
The new EASA rules take effect soon, and discussion of Forms 267, 270, 271, 272, and 274 caused your correspondent's eyes to glaze over. An attempt to recreate the presentation from the Chairman's notes has had the same effect.
Workshop
One effect of the EASA regulations is that, in order to operate, every BGA -rated inspector will need to be linked to a workshop, and workshops will have to be approved by the BGA . This means that the Club will have little choice but to have a workshop, otherwise even the tiniest repair will have to go off site, costing time and money.
---

Clubhouse Fund
The Clubhouse Fund now stands at over £20700. Well over half of that is in the form of pledges and donations, and about £4000 each come from the 49ers and from fundraising. The plan now is to get planning permission, try to find sources of external funding, and keep the fundraising going. The target is to have a new clubhouse by the spring.
---

Club Trophies
Flying Committee Trophies
Best Flight in a Club Glider: Tony Murphy, for a 202k cross-country flight in the Junior.
Badge Ladder : Steve Pearce, with 1150 points, ahead of Sharon Kerby and Barry Monslow.
Most Progress in the year: With 18 months of joining the Club, Steve Pearce has soloed, completed his Bronze C, started his Silver C, qualified as a winch driver, become Vehicle Manager, won the Badge Ladder, and joined the committee.
First 300k of the Year : Dave Benton, on 19 th July.
Club Ladder : 1st Phil King, 9151; 2nd Martyn Davies, 8411; 3rd Phil Pickett, 8082.
The Andy Coffee Trophy for Outstanding Flying Achievement : Martyn Davies.The Tom Smith Cup for Cross-Country Achievement: Phil King. Martyn and Phil flew the first ever 750s from Snitterfield.
CFI 's Cup : Barry Monslow, whose name keeps cropping up in the nominations for other awards, for his progress in cross-country flying, his enthusiasm for trial lesson flying, and his willingness to help.
Committee Trophies
Winch Trophy : Martin Biddle, who is always happy to get it out, put it away, DI it, and drive it.
John Simonite Memorial Trophy, Contribution to the Running of the Club : Phil Pain, who for many years has been quietly helping with many projects and is someone who will always help with anything even if he is not asked.
Fred Haines Shield, Long and Meritorious Service : Martyn Davies, who has received it once before, 22 years ago.
Life Membership : Tony Edlin, for his service as Chairman (twice) and for his efforts to bring the Club to Snitterfield from Long Marston.
Chairman's Cup : Pete Merritt, for his fundraising activities for the Clubhouse, much of it supported by his own pocket. There was a bunch of flowers for his wife, Sally, who has put so much effort in to help him.
Special Awards
Phil King and Martyn Davies were awarded special trophies, in engraved glass, to commemorate their 750k flights in August.
---

Christmas Do
The annual Christmas Do will again be at the Stratford Oaks Golf Club on Friday December 7th. If you want to come and haven't booked, contact John ( chairman@stratfordgliding.co.uk soon because the deadline is 29th November, and the booking will be finalised the following day.
---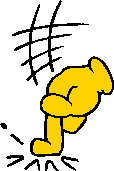 Comments from the Floor
The meeting ended with a discussion led by members from the floor.
Aircraft Inspectors
There was a general discussion about the role of Aircraft Inspectors, the training process which is essentially apprenticeship, and the effect of EASA regulation. The Club has had no new Inspectors in the past ten years.
Official Observers
There was a similar discussion about Official Observers. Logger technology has almost completely replaced barographs and cameras, and OOs need to keep up with the changes.
Airfield Purchase
The view was expressed that, now the threat of expansion of CVT and BHX has been deferred for 20 years or so, it is worth investigating the possibility of purchasing the airfield. A straw poll revealed an equal division of For, Against, and Don't Know. The committee will launch an investigation into the subject.
---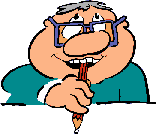 Contacting The Wire
If you have comments or complaints about something written in The Wire, for publication or otherwise, or you would like to contribute an article, email the Features sub-editor at TheWire@stratfordgliding.co.uk.