The Newsletter of Stratford Gliding Club

Issue 36, May 2007
---

Chairman's Report
Looking forward to the summer season? I know I am!
The winter is over, and I've had a couple of soaring flights to remind me what it's all about – thermals should be found outside of the aircraft rather than worn by the pilots on the inside. Conversely I've also had quite a few 4 minute flights when others were quite happily (and easily) soaring to just below cloudbase. Such is life!
This season, I need to learn how to declare a task on a logger. I got it wrong last year so my 100k Diploma Part II was inadmissible. I've learnt from the experience and this year I'll ensure I get it right. So that's one of my personal gliding goals set – what are you hoping to achieve this year? There are plenty of instructors and pilots around who will be only too happy to advise you on where to go next and how to achieve it, but ultimately it is down to you. And if your answer to the question is "Nothing!" that's perfectly fine too – just enjoy your flying and fly safely.
For the Committee, winter is all about planning and preparing for the coming season, the theory being that we can then relax and enjoy our flying too. This year was no exception – our planning efforts culminating in the Spring Meeting where the fruits of our labours were disseminated to those who came along.
So everything was in place for the season. April came and rather than the April showers that we all expect (simply because of a song written by some American bloke) we had virtually zero rainfall. The field dried out very quickly. From being too wet to drive on (and far too wet to roll) it became rock hard within two or three days. Following an incident during Easter weekend, it then became very apparent that we have abused the field – big time!
Firstly there are the areas of the field that were repaired last October: the instructions were clear, these should not be driven over under any circumstances. They have been! The results were large ruts caused by Land Rover tyres that subsequently dried like concrete. These have now been repaired.
Then there were large ruts at the west end of the field, again caused by Land Rover tyres, when the retrieve drivers 'took a shortcut' to the winch across boggy areas of the field. Once again, thanks to the efforts of a few members, these areas have been repaired, but they should never have happened in the first place.
There were many deep ruts – some 8 or 9 inches deep and 20 yards long – caused by glider wheels that had NOT been trodden in afterwards. If we cause this kind of damage in soft ground when we land, or during a retrieve, one of the pilots should tread in the ruts. If there is only one pilot then he or she should return to the spot after the retrieve and do the right thing. I'm sure we will find more!
Damage of the kind described above is annoying as it should never have happened in the first place and should have been repaired immediately afterwards. But it is relatively easily rectified, albeit labour intensive, by infilling the relatively small areas. However the most worrying damage lay hidden in the grass and culminated in the CFI and myself taking the decision to close the field.
There are tracks made by Land Rover tyres running east to west resulting in ridges a couple of inches high and 2 or 3 feet apart for the entire width of the field. The result is a very rough ride if you drive north-south. We cannot be sure if this damage is a result of one winter of inconsiderate use and abuse, or of many years misuse.
Thanks to the considerable efforts of those members at the Club during that weekend who helped, we were able to declare the field operational under most wind conditions (but not fully serviceable) at the end of the following day.
It hasn't ended there though, there is still much that needs to be done. The plan is:
Continually roll the field. We have hired a self-powered roller to help with this, but we need more volunteers to help do this both before and after flying. Even though the field is hard at the moment, rolling is having some effect.
Continually identify damaged areas that need repairing. When (not if) you spot any areas that need filling let someone know – or better still fill the damaged area yourself when it is safe to do so.
Roll the field again (and again (and again)).
We need the help of everyone to achieve this – and we will need it all summer and into the winter as well. In fact, painting the Forth Rail Bridge springs to mind. We cannot pretend it hasn't happened, hide in the hangar and hope it will go away by the efforts of the usual handful of members. We must all help to resolve the situation that we have all contributed to.
From the planning perspective, the Committee have suspended all future capital spending pending the completion of repairs to the field. We are taking professional advice, and we may need to invest a large amount of money to rectify the situation we have put ourselves in. Once rectified, we may need to buy equipment to help us manage the field effectively in the future. We are also be planning for next winter – more at the AGM – or sooner if necessary!
All of this damage is preventable. It's easy! All that is required is common sense, consideration for others and taking responsibility. We cannot operate on a "I've damaged the field, someone else will sort it out" mentality, or even worse "Oh! Did I damage the field? I didn't notice!". The upshot is that we must learn from this experience and never allow the field to deteriorate to this condition again, ever!
I would particularly like to thank Geoff Crockford, Stephen Pearce, Paul Rote, Humphrey Yorke and Jonty Boddington for the considerable time and effort they have already put in rolling and repairing when they too would rather have been flying.
Looking forward to the summer season? I know I am!
---

Spring Meeting
We held this year's Spring Meeting on 22nd March in Snitterfield Village Hall. 43 members were there, with another 20 apologies for absence. The only formal item on the agenda was this year's fees.
Fees for 2007
The proposed fees for 2007 were put to the meeting. They represent a 5% inflation increase for the average member, although the balance between launch fees and flying fees changes to better reflect the costs involved. They were accepted unanimously.
| | | |
| --- | --- | --- |
| Winch Launch | £6.50 | |
| Club Glider Hire | £0.26 pm | |
| Annual Subscription | £300 | £26.75 |
| Junior Member | £70 | £6.25 |
| Additional Family Members | £150 | £13.38 |
| Associate Member | £30 | |
| Senior Member | £220 | £19.65 |
| Trailers | £96 | |
| Caravans | £72 | |
Visitor charges will be:
| | |
| --- | --- |
| Trial Lesson | £40 |
| 2nd Flight on same day | £10 |
| Member's Guest | £30 |
| Trial Lesson Voucher | £40 |
| Gold Voucher for two flights | £55 |
| Trial Lesson Evening | £30 |
| 5 Day Course (including six months membership) | £425 |
| 1 Day Course / Voucher | £95 |
Seven-Day Operation
The plan for the summer seven-day operation is similar to last year's. We'll run from 30th April to 7th September, with the proviso that we can extend the end date if the weather and the demand make it a good idea.
We'll be closed for the week (except Thursday) of the Sutton Bank and Camp Hill expeditions, though, when so many members are away.
Phil Pickett will again be our resident Duty Instructor during the week. We'll do the same mixture of paid and volunteer winch drivers, and we'd like to hear from anyone who'd be interested in helping out.
Trial Lesson Evenings
The Trial Lesson Evening season will run as usual. We ask everyone who can to help out for one evening a fortnight, because it's a major source of income that keeps all our fees down. We appreciate, though, that for some people, it's impractical or impossible.
This year we're offering a £5 discount for evenings in May, which had a lot of unbooked evenings last year.
---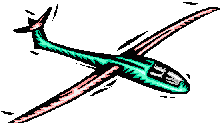 CFI's Report
The New Season
Yes, we're all looking forward to the new season with high expectations of a repeat of last summer's weather, but can I remind all pilots of what I stated at the Spring meeting, that the accident statistics for 2005/6 supplied by the BGA are showing an increasing trend in many types of accident, noticeable in field landing accidents. Out of the 19 reported last year, 7 were in competitions and 12 during normal club flying. When you read the accident reports it is clear that late and poor field selection was a contributing factor to many of these accidents – selecting your field at 700 feet is not what we teach, give yourself a chance.
One area in which the accidents and incidents showed a fall was stalling and spinning of the winch launch. The figures show the lowest rate for the last 19 years. This could be a happy coincidence in view of last year's Safe Winch Lauching campaign, but the general accident and incident rate for winch launching remains roughly the same.
The fact is that we are now seeing a different type of accident that on different occasions last year killed one pilot and caused severe damage to three gliders, all resulting from the wing dropping and making contact with the ground at the beginning of the launch, and this is happening to pilots of all levels of experience; maybe a touch of complacency has crept into the more experienced pilots flying.
So the message from the BGA Instructors' committee and myself is unequivocal. Start the winch launch with your hand ON the release (not near the release): if you can't keep the wings level, release IMMEDIATELY.
Loggers
Hopefully by the time you come to fly the Junior this year we will have the very latest EW logger installed permanently. The logger will record all fights in these gliders and will automatically be activated once the power has been turned on and will start recording once the glider has reached the 5 mph, they should record 300 hours of flying time.
There are several advantages with loggers. For those of you that haven't yet gained your silver height (1000m, 3281ft height gain) if you just happen to be lucky when its your turn to fly and manage to gain that from your release height then when you land just find yourself an Official Observer and they will down load your flight and you can then claim your silver height. The club computer will have TaskNav and SeeYou installed and you will be able to analyse your days flying.
Another advantage is that if there are any disputes as to whether or not a glider has infringed any of the local airspace it will be easy to check the logger as to the exact position of the glider. If pilots are unsure how to use the loggers please ask as with all new technology there will be a learning curve.
Canopies
Now I'm rapidly approaching middle age! I don't want to be accused of being a Grumpy Old Man, but I feel I must remind all pilots about the care of canopies.
Make sure they are locked when gliders are left unattended on windy days. I personally had to mention to numerous pilots about walking away from the K13s and leaving the canopy open, it only takes one gust and that's £2000 to £3000 for a replacement canopy and a glider off line for months.
Generally it seems to be the newer members that just don't realise that it can happen, so if you see someone walk away from a glider leaving the canopy open, please quietly point out the error of their ways. You don't have to be an instructor to do this, you are entitled to as a member of the club. You own a share in the gliders, treat them as if they are your own.
That ends my whinge as a Grumpy Old CFI. I hope you all have a good incident free summer.
---

Clubhouse Fund
The Clubhouse Fund now stands at over £17,500. The committee decided to pledge £2000 to the fund, which was about half the Club's operating surplus last year. The rest comes entirely from contributions and pledges from the members. We're still actively seeking external funding.
A permanent building is out of the question at the moment because of the airspace issues, and anyway a brick building is well beyond our reach at £60k.
Suitable second-hand modular buildings are available at about £10-20k. Delivery and installation will cost £3-10k, and we're expecting to need another £10k to fit it out. The funds that we now have put us in sight of that, so the time has come to start the planning. We're about to take the first step, which is to apply for planning permission, and that alone knocks a £1000+ hole in the fund.
The project will of course have to take place in the off season. It remains to be seen whether we can find the right building, complete the planning, and get everything else done in time for the coming autumn.
---

BGA Diploma
As many of you will now know, Derek Phillips was presented with a Diploma at the recent BGA conference.
He was nominated jointly by Stratford-on-Avon Gliding Club and the Vintage Gliding Club, and the award acknowledges his long career in gliding and especially his years of work helping both club and individual pilots in his capacity as a glider inspector.
The nomination was written by Tony Edlin on behalf of the two clubs.
The Nomination
A very keen pilot, Derek started gliding about 52 years ago when he learned to fly on SG8 primary gliders on a course at Nympsfield in 1955.
He has flown as a member of a number of clubs including the Midland Gliding Club, the Worcestershire Gliding Club at Bidford – the predecessor of Stratford- on-Avon Gliding Club – and at Enstone. Following the Worcestershire's club's re-formation as Stratford-on-Avon GC at Long Marston (now at Snitterfield), in 1972, he re-joined and has remained a member ever since.
Derek has also been a keen member of The Vintage Gliding Club for many years and is well respected in that movement. He currently flies an Oly and an Eagle as well as a Standard Cirrus.
After serving as an Aircraft Rigger and Engineer in the RAF during his national service he was, later, trained by Eric Rolph at Moreton-in-Marsh as a BGA inspector in the mid 1960s (his first Inspector's number was IC419).
During a large part of his 33 or so years at Stratford he provided an invaluable service when C of A time came around, charging little or nothing for his services, and still assists by carrying out some C o f A's when required. In addition he served as Technical Officer at Stratford for many years.
His work as an Inspector, and later as a Senior Inspector, on behalf of Stratford members and many others in the gliding movement, especially the Vintage Gliding Club, probably has no equal. He is still active in this field after 40 or more years.
Derek always has time to help solve problems with gliders or give good advice as well as frequently providing access to his workshop for club members.
We firmly believe that his contribution to gliding should be recognised by the BGA in the appropriate way.
---

CVT Airspace
The Airspace Group has been meeting recently to prepare the Club's response to any proposals we may be faced with for the expansion of local controlled airspace.
We perceive that the main threat to Stratford Gliding Club operations continues to be the expansion ofCoventry Airport . On a positive note, we have been notified by Coventry Airport of their decision to withdraw their first airspace proposal published one year ago. However, at the same time we have been notified byCoventry of its decision to publish a new proposal in the future.
In the meantime, the Airspace Group has been defining the Club's minimum airspace requirements, taking into account our airspace needs local to Snitterfield Airfield and our airspace requirements for cross-country flights to the south and to the east of England .
The Club is in contact with the Chairman of the BGA's Airspace Committee on an ongoing basis and we hope to be comparing notes with Husbands Bosworth GC in the near future.
We are aware of Birmingham Airport 's intention to expand its main runway and we are conscious of their statements with regard to the building of a second runway. We are not in receipt of any specific proposals at present.
We anticipate that some considerable time will pass before the Coventry situation is resolved. Things happen slowly in the world of Airspace establishment. During that time we will keep you informed of developments as and when they arise, so check the Airspace notice board occasionally.
So although it appears that all is quiet, there is quite a lot going on "behind the scenes".
To ensure that we are aware of all media coverage, we would be grateful if you would draw the attention of the Airspace Group to any media statements that come to your attention. Don't assume we know – we would rather receive multiple reports than miss something vital. It would also be helpful if you would tell us the source of the information and if possible, the date.
Sharon, John, Martyn and Peter continue to make sterling contributions to the airspace group. I thank them, and I hope you will join me in expressing that appreciation.
Bob Horsnel, Chairman, Airspace Group
---

Ops Group
The Operations Group has recently been reformed, with a variety of aims, in particular:
To establish a structure for the club to clarify lines of responsibility
To review procedures, and ensure consistency of operations
To provide an improved administration and ensure regular jobs are completed at the appropriate time
The Group is intended to act as a consultation forum for almost all the club's activities, so that proposals can be put to the Club Committee for consideration after suitable consultation, thereby saving time at Committee meetings.
Nick Jaffray is chairing the Group, the other members being: Peter Fanshawe (representing the Instructors), David Searle (WinchMaster), Pete Merritt (Chief Marshal), Stephen Farmer (Safety Officer), and Chris Bingham (Site Manager). Three of the Group are also on the Club Committee.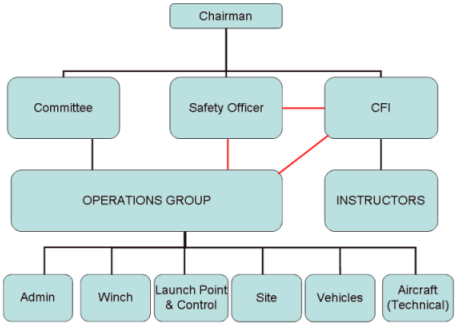 The position of the Ops Group in the structure of the Club (just in case you think that the Club runs itself) is:
A couple of points to note:
The Operations Group is not responsible for any aspect of flying including instruction. That is the responsibility of the CFI
The Group may formulate policy, but the final decision on any matter rests with the Club Committee
The Ops Group has started to address the areas shown above, in particular the structure and some procedures (glider retrieve, winching and Duty Marshall have been added to the Procedures Manual, with Control, tow-out and visitor logging to follow).
The Group exists to make sure we have consistent and easily understood processes to work to. We do not wish to over-regulate, but to ensure that each member understands how the club works, and to manage it safely and efficiently.
If you have any suggestions as to how the operations of the club could be improved, or wish to discuss any aspect of the Group's activities, please contact any of the Group's members, who will be happy to consider your ideas.
---

Club News
Gold Vouchers
We've started to market what we're calling a Gold Voucher, which is just a Trial Lesson Voucher for two flights. Most vouchers are bought as presents, and this is an opportunity for our customers to spend a little more (actually, an extra £15) on their loved ones.
If a visitor calls the clubhouse with one of these, please make sure that you make a note on the visitor flying list. Glidex has a new payment type of Gold Voucher, and some new flight types that will be automatically selected as a result. Otherwise, Gold vouchers are just another flavour of Trial Lesson vouchers.
Flying Diary
Here are a few important dates in this season's club flying schedule:
| | |
| --- | --- |
| 30th April | 7-Day operation starts |
| 7th May, Bank Holiday | Members' Day, ½ price flying |
| 19th May | Sutton Bank |
| 23rd June | Camp Hill |
| 6th August | Task and Badge Week |
| 7th September | 7-Day operation may end |
Credit Cards
We will soon be accepting payments by credit card. Initially, it will just be for voucher sales on the web site and trial lesson fees in the clubhouse. When we have a little more experience of it, we expect to offer it to members who wish to pay into their accounts (when this mentioned at the Spring Meeting, it raised a cheer, which seems to indicate a certain popularity!).
The payment mechanism is PayPal, which is a secure payment mechanism, and is also the cheapest way to achieve on-line payment. Anyone can set up a PayPal account, which makes the process of paying very easy, but PayPal will also acceptad hoc credit card payments.
Email Addresses
The 2006 Companies act makes, among other things, changes which reflect the reality of doing business in the modern world. One such change is that email is acceptable as a means of formal communication. We can now legally call a general meeting by email, whereas it previously had to be done by post, and we will start doing that. This means, of course, that we need accurate and complete email addresses in Glidex, so please check yours.
If 80% of the club accept email from us, the two meetings alone would save £100 a year and an awful lot of stuffing of envelopes.
Transponders
We are also monitoring the developments of the rules and procedures regarding mode S transponders. Apparently, just 1% of the responses to the consultation were in favour of compulsory mode S in all aircraft. Nevertheless, it seems likely that it might still go ahead, which makes you wonder what the point of the consultation was.
There's a petition on the No 10 web site: "We the undersigned petition the Prime Minister to prevail on the Civil Aviation Authority not to ignore the findings of its consultation with General Aviation on the mandatory imposition of Mode S equipment. Only 1% of those surveyed approved the mandatory imposition on all aircraft, yet this seems certain to go ahead". You can respond to this petition at
http://petitions.pm.gov.uk/transpondermodeS/
Off-season Lectures
The instructors ran the usual series of lectures preparing pilots for their Bronze C, which were well attended. Several very early solo pilots decided to wait for more experience, but two pilots and three brave Silver C pilots took the exam, and all passed.
For the first time this year, the cross-country coaches also organised a series of lectures on various aspects of XC flying. The lectures managed to fill the clubhouse.
Laws and Rules
The BGA have slightly published a new version of Laws and Rules for Glider Pilots. It's only available online, in PDF form, because they are expecting further updates in the near future. If your email address is in Glidex, you'll have received an email pointing you at the file. There are a few copies in the clubhouse for those who cannot or will not receive emails from the Club.
The Club supplies copies of Laws and Rules free to all full flying members, but that only applies to the official booklet published by the BGA. We strongly recommend that all members take note of the changes in the online version.
---

Aircraft News
The K18 and K21
The incident involving the K18 and K21 on the ground on April 7th caused extensive damage to one wing of the K18, and less serious damage to the K21. None of the pilots suffered any damage at all.
The K21 has been repaired, and came back in early May. The K18 will also be repaired, by Richard Kilham, but it will take hundreds of hours work and we don't expect to see it back before the end of the season.
Airfield Serviceability
The incident brought the state of the airfield sharply to our attention. Major concerns were expressed over the state of the middle third, which is badly rutted from gliders and mainly from Land Rovers, although most of the problem areas are hidden in the grass.
The risk of further damage to an aircraft was considered to be unacceptable, and the airfield was declared unserviceable on Saturday 21st, pending emergency repairs. The initial solution was to repair a strip the length of the field along the north fence, as an emergency land-ahead area.
The members who were present on Saturday 21st and Sunday 22nd worked hard to make the strip landable, and as a result, the CFI declared the airfield serviceable again, given a suitable wind direction. However, a large part of the middle third has been marked and is out of bounds.
---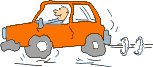 Vehicles
The Bus
It's always been the rule that the bus should only be driven on concrete. There's all sorts of pipework underneath that is close to the ground and vulnerable.
Twice, however, attempts have been made to drive the bus up onto the mound at the east end of the airfield, and both times have resulted in damage. The first time, the bodywork was damaged when the front wheels tipped a concrete block. Now, a metal sand track flexed and punctured the fuel tank.
So the rule still stands: the bus should only be driven on concrete.
Glider Retrieve Vehicles
We now have two EZGO LPG-powered buggies to replace the Kubota tractors on glider retrieve duty. They are easy and safe to operate, as well as being quieter, cleaner and hopefully much more suitable for our purposes. They are however very different to operate than the tractors and some basic safety guidance seems appropriate.
They are started by pressing the throttle and have a fully automatic gearbox so care is needed particularly when starting off with a glider on tow:
Drive the buggy the usual way in front of the glider and stop, heading in the recovery direction, but make sure there is plenty of slack in the towrope before the glider is hooked on.
When you're ready to go, press the throttle very gently to start the buggy engine. The buggy may start to move slowly forward, if it does not apply a little more throttle (gently) until it does move to "take up slack". By gentle use of the throttle move the buggy forward until the towrope becomes taut.
As soon as the rope is taught apply throttle gently and progressively until a comfortable walking pace is reached.
If anyone involved is unhappy, all the driver has to do is take his foot of the throttle and the engine will stop. The footbrake can be used if needed.
Because of the automatic gearbox and the possible consequences of careless use of the throttle the following safety procedures MUST be used:
The buggies must not be driven close to any person, aircraft, or fixed object.
When they're being moved in and out of the containers, they must be pushed, not driven. They are much easier to push than the tractors. If you cannot manage, get help.
---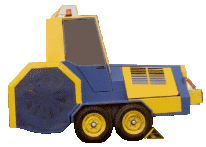 Synthetic Rope
Our trial of the Tost head appears to be going satisfactorily, although at a similar stage last year, we said much the same about the Dyneema with the Skylaunch roller head. I have somewhat more confidence this year, because we have just carried out tensile tests on samples taken from the 12 strand rope in use at the moment. The loss of strength appears to be small so far, and the pattern of greatly increased weakness at the point of maximum stress is very marginal. Despite this confidence, we just do not have enough data yet to justify the ordering of another new Tost head, or even to manufacture our own, already designed by Allan Wright.
We are often using a single cable operation, in order to maximise the number of launches on the Tost head. When seven day working starts we will revert to two drum operation, despite the use of the Skylaunch roller system. The rope on the Skylaunch side has been inspected and strength tested at 200m intervals throughout its length. It could well last throughout the 7 day working period without major problems.
We have in stock a good quantity of quality checked, used, 200m lengths, and these can be used with confidence to patch any recurrence of the weakness suspected to be caused by the Skylaunch roller system.
Please read Winch Matters No 10, in which, amongst other things, we ask for anyone repairing a break to take out at least 2 metres either side of the break so that the rope can be examined and tensile tested to find the cause of the problem. There is no need to take out longer lengths, just to remove any adjacent splices. When the tests have been carried out we can make an informed decision on whether to leave well alone, or to take out a worn stretch. Meanwhile keep the customers happy be getting them flying again as quickly as possible.
On quiet days in the summer period, I would welcome the use of single cable operation, at the duty Instructor's discretion, in order to boost the number of launches on the Tost head. The winch drivers are requested to note this in the daily log book so that we can keep track of the actual launches on each rope.
David Searle, Winchmaster