The Newsletter of Stratford Gliding Club

Issue 35, November 2006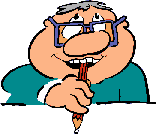 From the Editor
The November edition of The Wire is mostly (but not exclusively) a report of the 2006 Club AGM. Everything currently important to the Club was discussed there, and nothing noteworthy at all has happened in the intervening three weeks.
---

Treasurer's Report
Accounts for 2005/2006
Following a substantial loss last year, the Club was back on track with a moderate profit. The accounts showed a profit of £7,295 this year, against a loss of £19,154. This return to profit was the result of an increase in income of over £12k and a decrease in total costs of nearly £14k.
This year, income was up to £90,220 and expenditure down to £84,379, compared to £77,646 and £98,084. The Balance Sheet showed the year-end cash resource rising from under £36k to over £44.5k.
The improved income came from increases in flying fees of over £3k and in trial lesson income of over £7k. Visitor and course income together were up almost £10k. This improvement and return to profitability has been maintained through the first six months of this current year, which is usually a good guide to the year as a whole. Fuel prices seem to have stabilised to some degree though there are still impending increases in insurance premiums, but as things stand we expect to report a reasonable result again next year.
Fees for Next Year
As last year, we intend to leave the review of fees until the Spring meeting, when we will know our performance this year and be able to make a proposal once we have seen how our finances have held up through the winter.
Winter flying rates will be the same as last year for December, January and February: £5 per launch, 10p per minute in Club Gliders. The £3 launch fee for Club single seaters beforenoon still applies.
---

Chairman's Report
Spring Meeting Update
At the Spring Meeting, I painted a bleak picture about spiralling operating costs, in particular Glider Insurance and Fuel.
We could expect at best a modest operating surplus.
We expected our insurance bill to rise by anything from our initial estimate of 20%, to our broker's expect 100% increase over the next 12 months. We braced ourselves for a 50% increase, to £23k.
We budgeted for a 10% rise in fuel costs due to the high oil prices (at the time oil was $64 a barrel).
The reality:
The modest surplus is an encouraging £7,295.
The insurance bill is £15k which represents a rise of about 20%, but remember that we can still get hit for the remaining 80%.
Our fuel bill is down 13% on last year. The price of oil peaked in July and again in August at around $77 and is now $57.65. We expect the use of Dyneema to make a significant saving on LPG costs.
We have removed one K8 from the insurance schedule simply because it was rarely used. We can switch its insurance back on at anytime should the need arise. In our favour, we have very few accidents, and those we have had have not involved expensive litigation which is why insurance premiums are rocketing.
2006 : So Far So Good
For Club flying, April was our best ever April this century. It was followed by our worst ever May and our best ever June. July, August, and September were average. This tells us that we are on track for another average year, and that we are at the mercy of at least one weather god.
This year been the most successful for some time, not only on the financial front, but from the members perspective too. Encouragingly, the number of members taking advantage of 7 day opening has increased.
Unwelcome Visitors
Member's caravans and the Club House are being used as a shelter for a homeless individual. Tools and a caravan have been stolen. We must all help ourselves not to be victims by ensuring everything is locked and nothing valuable left lying around.
Clubhouse Fund
The Clubhouse Fund now stands at £12,252.20! This is made up of about 50% pledges, 25% donations, and 25% fund-raising. We're still fund-raising by all the available means. We are about half way to the cost of buying, transporting, and siting a suitable modular building, and we're actively looking for something suitable.
---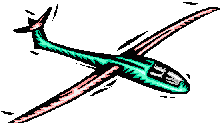 CFI's Report
The Start of the Year
Last winter we started trials with Dyneema, with lots of benefits but a new set of problems to be overcome. One benefit for the winter is that we can take a single cable around the track without churning up the field, allowing us to carry on flying through the wetter periods, except when it is so wet that finding somewhere to land is the problem.
Flying
The season as a whole was successful, even though we have had some very wet periods. This has been more than made up for by some exceptionally good days, usually in the week, when we are all at work. For the weekend pilots it has been a poor season particularly through August and September, with the last taskable weekend being 6th August and the task on that day was only 200k.
For the weekday pilots the summer was exceptional, with many days with cloud bases of 6000ft and three or four occasions in excess of 7000ft and one very exceptional day as high as 10,000 QNH.
Badge week
This was probably the best week we have ever had. Of course the weather played a small part. Over the week pilots flew over 12000k and this went a long way towards achieving a new cross-country record for the club of over 27,000k in a season. We hired the BGA Duo Discus for the week, and Pete Stratten, the BGA Chief Executive, helped out on the coaching side.
Sutton Bank
Our annual expedition to Sutton Bank took place in May. We lost a few days to rain but there was good soaring and some interesting wave, with some pilots climbing to 9000′. The ridge was working well in the fresh westerlies and for first time for a few years we were winched onto the ridge. We had 27 Stratford pilots visit Sutton Bank with quite a few pilots making the trip for the first time.
Camp Hill
A small contingent made their regular trip to Camp Hill, the Derby& Lancs Club, for the Annual Vintage Glider Rally. True to form the weather put a dampener on the week with only a couple of good days when the ridge was working.
Accidents
We have had no reportable accidents this year so I would like to thank everyone for their efforts in flying safely and not breaking anything. Please keep it up, I would like to keep the paper work the minimum. The only problems we seem to have are with the K21 tailwheels. We have got through 4 hubs in the past 12 months at £80 each.
New equipment in gliders
We have new varios and radios in some of the Club aircraft. We also have one new EW micro logger that is available to all club members for use on badge flights. This type of logger will soon replace the old barographs.
---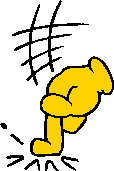 Comments from the Floor
Signing up Visitors
Concern was expressed over the difficulties when trying to add visitor details on the laptop. On a busy day this can be a problem since when adding these details it is not possible to log launches and landings.
When the bus is in its normal position, these details can be added using the Clubhouse Computer since it is in wireless range, without interrupting the log keeper on the bus. The Club plans to replace the existing laptop. The old laptop will be placed downstairs on the bus to again allow entry of visitor details irrespective of the bus location.
Decommissioned K8
There had been occasions when Club single seat gliders had been in short supply. Has any analysis had been undertaken regarding the potential loss of flying fees due to the second K8 being unavailable, and has the committee considered syndicating the aircraft.
The Club fleet is regularly reviewed. The cost of insurance and C of A, about £500, needs to be considered against the increase in revenue. The additional K8 is not easy to fit into the hangar and so increased the risk of hangar rash, particularly at the end of the a long trial lesson evening.
Syndication raises a number of issues such as C of A, insurance, hangar space and rental charges, and competition with the Club K8.
---

Club Trophies
Committee Trophies
Fred Haines Shield, Long and Meritorious Service : Barry Kerby has served the Club well for many years, but this year he has become deputy CFI. He also drove a hard bargain over the new equipment for our gliders, as well as fitting them (twice in one instance!).
John Simonite Memorial Trophy, Contribution to the Running of the Club : Bob Horsnell, for his efforts in steering the unmanageable rabble that is the airspace group and producing a highly thought-of document in our response to the CVT airspace expansion proposal.
Winch Trophy : David Searle, whose tireless efforts have been fundamental to the success of the Dyneema trial.
Life Membership : Peter Fanshawe, for his service as CFI for seven years and running the Operations Group before that. Peter continues to serve the Club well as part of the Airspace group and as a well respected Instructor.
Flying Committee Trophies
Best Flight in a Club Glider: Mike Corfield. Mike completed his 100k diploma parts 1& 2, flying the K18.
Most Progress in the year: Martin Palmer re-soloed and completed his Bronze C flying checks and the Bronze C exam, Silver height and Silver duration.
Badge Ladder : Martin Palmer, with 1200 points, miles ahead of the runner up who had 650 points.
First 300k of the Year : Phil Pickett, on 5 April to Lasham, Great Malvern and back.
Club Ladder : 1st Martyn Davies, 7236; 2nd Phil Pickett, 6851; 3rd Mike Coffee, 5453.
Tom Smith for Cross-Country Achievement : Phil King, who started at Carlisle and finished at Plymouth Airport . As the crow flies it was 500k, but his actual fight covered 696k and took8:11 . His intention was just to fly back to Snitterfield for a declared 300k but because the weather looked so good that he just carried on flying south.
Andy Coffee Trophy for Outstanding Flying Achievement : Phil King. Flying from Carisle to Plymouth can only be classed as an outstanding flying achievement.
Sea-side Trophy : Phil King. The sea-side trophy is awarded to the pilot that lands nearest to the sea-side, and Plymouth Airport is just 4 miles from the sea.
---

Club News
The Committee
The Club Rules require a third of the Committee to stand down each year. This year, Andy Balkwill, Geoff Butler, Nick Jaffray, Jo O'Brien, and Chris Wooller stood down and all except Jo were seeking re-election. Hayden Wells and Ian Kennedy stood for the committee. There were sufficient seats available, no election was necessary, and the committee is now:
| | |
| --- | --- |
| Chairman | John Dickinson |
| Secretary,Aircraft | Andy Balkwill |
| Treasurer | Chris Wooller |
| Vice Chairman | Nick Jaffray |
| CFI | Steve Brown |
| Membership Secretary | Richard Maksymowicz |
| Engineering | David Ireland |
| Marketing | Andy Sutton |
| Site | Chris Bingham |
| Publications | Geoff Butler |
| Safety Officer | Stephen Farmer |
| Bursar | Liz Pickett |
| | Ian Kennedy |
| | Hayden Wells |
Jo will still be handling the Trial Lesson Evening teams and bookings.
Golden Moments
There has been some confusion over Golden Moments vouchers. These vouchers are our own vouchers, marketed by Golden Moments, and paid for in advance. Consequently, we handle these vouchers in exactly the same way as we handle our own vouchers.
Visitor Flying
There have been quite a few instances of visitors being given optimistic information over the phone, and then justifiably expecting the Club to honour it.
One of the worst things is that people have been making commitments for the following day – "Come along tomorrow at one o'clock and we'll fly you within the hour" is one that actually happened – which is something that couldn't be guaranteed even if the person involved had bothered to pass the message on.
The main thing is to ensure that visitors call in the morning before they come. If they do that, we can book them in and plan the day, provided that whoever takes the call follows the procedures and doesn't just say "Yes that's OK just come along".
Bronze C Lectures
We will be running our series Bronze C lectures at the beginning of next year. The lectures are suitable for anyone who is newly solo, near solo, or needs a refresher. The dates will be posted on the CFI's notice board after Christmas.
Declared Task Flight
There has been some discussion about the circumstances under which flights in Club aircraft have their flight fees capped at two hours. By way of clarification, this applies to all badge flights and properly declared task flights.
---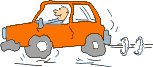 Vehicles
Batteries
To conserve batteries in the winter, please leave vehicles running to warm up well in the mornings. It takes at least 40 minutes brisk running to replace the battery energy from a cold start. In very cold weather, please leave the Kubotas running all day – their batteries are very small and they are not designed for continual stopping and starting.
Oil
Keith Baker is a Land Rover expert who does much of our maintenance. According to him, the Land Rovers should not be filled with oil above the Medium line on the dipstick. If they are filled to the High mark, the engine will burn off or blow out the excess. This applies to the tractors too. The marked area on the dipsticks is "OK anywhere in here"
Land Rover Handbrakes
It used to be Club policy to disable Land Rover handbrakes for perceived service reasons. Times have changed and now there is a possible Heath and Safety issue which could leave the Club open to litigation if someone was injured directly as a result of a unserviceable handbrake.
The previous policy is now not acceptable and has been changed, and all Land Rover handbrakes will be restored to full function. They will become less effective with use, so please don't drive round with the handbrake on.
---

Safety Matters
There has been a least one incident recently where members reluctance to speak up about something they were not happy with may have failed to prevent what happened.
I have said this before, in person, on the website, and inThe Wire, but I make no apology for repeating myself, particularly to our newer or younger members. Safety is EVERYONE's responsibility. Put another way, we watch each others backs, and our own.
If any of you see something that looks or feels wrong, tell the duty instructor, duty marshal, another instructor, myself or any experienced member. When a glider about to launch is involved, call STOP, STOP, STOP as loud as you can to get that launch stopped. Please be assured that NO-ONE will be annoyed or criticise you if it turns out to be a false alarm, because you may save someone's life.
I am around at least one Saturday in a month and most Sundays so please come and talk to me if you have any issues or concerns. I will put them to the appropriate people for resolution.
Lastly can I please remind all glider retrieve drivers that if another glider is on line you must pull your glider behind at ninety degrees to the launch line, stop, release and turn the glider into line by hand. I still see members trying to pull the glider round using the tractor. This is dangerous both for damage to gliders and people as the glider will accelerate unpredictably when the tow rope is at an acute angle. I have seen this happen several times, luckily with no damage to aircraft or members.
Please continue to have fun flying but think safety and look after each other.
Stephen Farmer, Club Safety Officer
---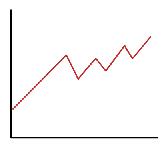 Club Stats 2005/6
Members and Visitors
The figures we return to the BGA are for the period 1st October 2005 to 1st October 2006 :
| | | | |
| --- | --- | --- | --- |
| | 2006 | 2005 | Improvement |
| Launches | 5,928 | 5,395 | +10% |
| – Member | 4,942 | 4,558 | +8% |
| – Visitor (day) | 369 | 349 | +6% |
| – Visitor (eve) | 384 | 391 | – 2% |
| – Course | 233 | 97 | +240% |
| Members | 113 | 112 | +1% |
| – Full | 95 | 95 | = |
| – Junior | 9 | 9 | = |
| – Associate | 9 | 8 | +12% |
| Visitors | 641 | 412 | +55% |
Our membership numbers are just about static, and have been for several years. Since many Clubs report declining numbers, this is quite reassuring.
Members have flown more than in the previous year, as have all other categories with the exception of evening flights.
Interestingly this year we did 33 evenings, whilst last year we did 26 (in 2004 it was only 15!). It was noticeable this year that the groups were smaller!
Flying Stats
| | | |
| --- | --- | --- |
| | 2006 | 2005 |
| Number of days flown | 188 | 173 |
| Club glider flights | 4,919 | 4,504 |
| Syndicate glider flights | 1,009 | 891 |
| Total launches | 5,928 | 5,395 |
| Kilometres Flown | 27,646 | 22,055 |
| Number of X-C tasks | 167 | 117 |
| Number of pilots competing | 27 | 17 |
| Winner, X-C ladder score | 7236 | 7540 |
| TLV and Visitors Flown | 753 | 740 |
In what we would consider to be an average year we have increased flying right across the board. Hopefully next year, weather permitting, we can improve on that.
---

Christmas Do
The annual Christmas Do will again be at the Stratford Oaks Golf Club on Friday December 8th. If you want to come and haven't booked, and you've read The Wire quickly, contact John in a hurry because it's Real Soon Now.