The Newsletter of Stratford Gliding Club

Issue 33, March 2006
---

From the Chairman
Once again we are facing difficult times.
On the financial side, we have had to implement increases which reflect the increase in our costs. Had we not increased the subscription and launch fees and continued 'as we are', I estimate that the Club would be bankrupt by the middle of 2008 – that's how serious it is.
The main burden we will have to face this year is an expected 80% increase in glider insurance premiums, from just under £13,000 to around £24,000. Of course we will not know the exact amount until we receive our renewal notice towards the end of April, but all the indications are that it will be of this order.
In the past you may have noticed similar rises in your car insurance renewal quote – the obvious thing to do when this happens is to shop around, and no doubt you did and no doubt you got a much better quote. The problem that we have is that there is only one underwriter left in the UK Club Glider Insurance market. So regardless of which broker we go through, we are eventually insured by the same person and therefore will receive the same quotation. Like all other Clubs, we are between a rock and a hard place. On the positive side, we are led to believe that the premiums that Clubs in general will pay will directly reflect their claims history, and we have a very good record in this respect.
The other spiralling cost is that of fuel. It's another item we cannot negotiate on. It just costs what it costs. At the beginning of 2002 crude oil cost just less than $20 per barrel – now it is around $61 per barrel having peaked in late January at $67. There's little we can do about it – we are at the mercy of the oil producing countries and World events.
On the brighter side we have come to an agreement with our site landlord to freeze the rent we pay for the airfield for a further 3 years at the current level. This will save us around £1500 every year forever. So at least we will have a little more in the bank to offset some of the expected rises, but there is a change that affects us all in that we now have formal responsibility to keep the grass cut. We have been doing this since we removed the sheep from the field anyway, but as part of the previous arrangement the mowing equipment was supplied and maintained by Richard Hobbs with us contributing a percentage of the costs.
Another piece of good news is that along with our now successful CASC status Stratford on Avon District Council have confirmed that we will be refunded at least half of the rates we have paid this – so that's another £2,000 in to our bank account.
So it's not all gloom and doom on the financial front, though we still need to take action. What can we do? The answer is simple. We need more income! We can do this by having more members, more visitors, selling more courses and vouchers. And if we fly more as well….. I wish the reality was just as simple – as usual it needs to be managed and can only be done gradually. You can play your part – check out the 'Classifieds' later in this issue.
It goes without saying that we will keep a sharp eye on our other costs and do our utmost to keep them to a minimum.
The other little 'difficulty' that we have at the moment is the Consultation Document for the Expansion of Controlled Airspace at Coventry Airport. which I've covered later on.
But enough of trials and tribulations – the weather is starting to improve. I understand from the long term weather forecast that we can expect temperatures to soar to positive single figures by May – just in time for Members' Day (May Day Bank Holiday – cheap flying!)
So let's get out there and fly – but be safe!
John
---

Spring Meeting
We held this year's Spring Meeting on 16th March in Snitterfield Village Hall. Half the Club was there, with another dozen apologies for absence. We usually conduct all our formal Company business at the AGM, but this year, the decision about fees for 2006 was deferred until this spring.
The Current Financial Year
In summary: our costs are down for the year; and our income is up, with a recovery resulting from a better-than-average winter. As a result we hope to show a modest surplus in the AGM accounts. However, some of this surplus has already been invested in capital or refurbishment projects:
The purchase of a welder / generator
The erection of a vehicle shelter
Significant aircraft repairs and refurbishments to CBW and GAG
Fees for 2006
The proposed fees for 2006 were put to the Spring Meeting. Fuel costs continue to increase well above the rate of inflation (from 12.5p per litre in 1999 to 38p per litre no), and this is reflected in the launch fees. We're expecting a huge increase in our insurance bill, largely as a result of a single compensation claim against Booker worth £1.8m, and this is reflected in the annual subscription. The members present were generally sympathetic to the plight we find ourselves in, and the proposed fees were agreed. They will be:
| | | |
| --- | --- | --- |
| Winch Launch | £6.00 | |
| Club Glider Hire | £0.28 pm | |
| Annual Subscription | £275 | £24.50 |
| Junior Member | £70 | £6.25 |
| Additional Family Members | £137.50 | £12.25 |
| Associate Member | £27.50 | |
| Senior Member | £195 | £17.45 |
| Trailers and Caravans | £72 | |
Visitor charges will be:
| | |
| --- | --- |
| Trial Lesson | £35 |
| 2nd Flight on same day | £10 |
| Member's Guest | £25 |
| Trial Lesson Voucher | £35 |
| Trial Lesson Evening | £30 |
| 5 Day Course (include six months membership) | £375 |
| 1 Day Course / Voucher | £95 |
Seven-Day Operation
The plan for the summer seven-day operation is similar to last year's. We'll start on May Bank Holiday on 1st May, and finish on Friday 8th September, with the proviso that we can extend the end date if the weather and the demand make it a good idea. May 1st is Members' Day, with cheap flying to start off the new season.
We'll be closed for the week (except Thursday) of the Sutton Bank and Camp Hill expeditions, though, when so many members are away.
Phil Pickett will again be our resident Duty Instructor during the week. We're going to extend the period where winch drivers are paid from 13 to 16 weeks, to overcome some of the problems we had last year, and we'd like to hear from anyone who'd be interested in helping out.
Trial Lesson Evenings
The Trial Lesson Evening season will run as usual. We ask everyone who can to help out for one evening a fortnight. For some people, of course, it's impractical or impossible.
However, the bottom line is that the income reduces everyone's fees by £100, and it's unfair to leave the work to just a third of the Club members.
Cadet Scheme
We're running a Cadet Scheme this season, in an attempt to get young people flying. Entrance to the scheme is by application, six places per year, 15-17 year old.
A key point is that it is Fixed Cost! Since parents end up paying for this sort of thing, this will give them an understanding of the exact cost: the price of a Full Membership, but flying is free. Cadets will be limited to the normal Club allocation of two or perhaps three flights a day, one day a week. Any more than that is at the discretion of the Duty Instructor. Several air-minded schools have already expressed an interest.
Ab Initio pilots keep the club alive, especially juniors, even if they don't stay with us long. If the occasional cadet sticks with us, so much the better.
And then, of course, there is Publicity, and Publicity.
Vehicle Shelter
We now have a new Vehicle Shelter, which has just being erected. It is a frame and a roof, attached to the eastern wall of the hangar, and one of the containers will form the other long wall. Its purpose is to house and protect large kit that doesn't fit the containers, such as the diesel winch.
Mowing
We need to keep the airfield grass under control again this summer. Last year, despite our attempts to dissuade him, Phil took on most of the work, over and above his instructing duties.
This year, we'll be supergluing him into the back seat, so we'll need volunteers to take over the mowing. We're looking for people who can spend a couple of hours regularly to keep the grass short.
---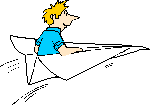 CFI's Corner
Winch Launch Safety
I hope by now everyone in the Club has had one of the BGA safe winch launching leaflets that I was promoting at the spring meeting. If not, there are plenty in the club house. This leaflet was a development that came about from last year's BGA's safety initiative. It gives simple clear guidance on how to avoid the hazards of winch launching. If there is anything in the leaflet that you are not sure about, please ask any instructor to clarify this for you.
Can I quote you a few facts about the accident rate as recorded by the BGA over the last 19 years.
One in every 14000 launches end in an accident (we do 5000 to 5500 a year)
There have been 55 fatal or serious winch launch accidents.
There have been nearly 400 accidents of all kinds.
Many of the accidents can be directly attributed to incorrect winch launch technique or failure to make the correct decision after a launch failure. So if you are not sure about any aspect of winch launching Please Ask.
Too Fast
While I'm talking about winch launching, can I take this opportunity to remind everyone that we are no longer using the "too fast signal" because of our ageing fleet and the fact that if the signal is not done correctly, and at the wrong time, by a few pilots this could stress the rear of the glider. The decision was taken at our last instructors' meeting to refrain from using it.
If the speed becomes excessive on the launch, relax the backward pressure on the stick to reduce the loading on the wings and climb to a safe height and release. When you are safely back on the ground, please advise the winch driver about the launch so that he can make any necessary adjustments.
Again, if you are not sure about this please ask for guidance while completing your annual refresher flying.
Duty Marshalling Works
I attended the CFIs' conference at Husbands Bosworth in February, and as usual comments were passed about accidents over the last year. One of the factors that played a part in most of the accidents was supervision or the lack of it.
The ideal situation would have the duty instructor on the ground supervising flying, but we all know that this is not practical, so we have our duty marshals, led by Penny. Their good work over the last couple of years has been noted, so much so that at the conference our Senior Regional Examiner commented on the fact that Stratford Gliding Club is a good example of how duty marshalling can work well.
So I'd like to thank all duty marshals and hope the system carries on working well in the future, but I know Penny is always looking for willing volunteers to help with the task of duty marshalling.
Emergency Action Plan Folders
You may have noticed by now the red folders on the launch point trailer and by the phone. The folders contain check lists and forms that will guide you through the necessary actions to be taken in case of an incident or accident. There are copies of the contents of the folders on the Safety Notice Board and on the bus.
Steve
---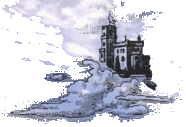 Clubhouse Fund
Initial target: £10,000
We badly need a new Clubhouse and because of ever spiralling costs we cannot finance this from Club funds.
So, we're launching a fund-raising effort to raise an initial £10,000. Depending on how long we take to reach this, we can then decide how we can best replace our existing Clubhouse and what form the new Clubhouse will take, and more importantly when we can achieve this. We can also then seek additional funding or grants from other sources.
To this end we are asking for your help (and money!). You can contribute in several ways:
Voluntary contribution. Go to 'Retail Therapy' in Glidex, select 'Clubhouse Fund' and enter the number of pounds you would like to donate. Funds donated here will be returned to you if the new Clubhouse project does not go ahead.
Gift Aid. You can donate using Gift Aid providing you have used up all you income tax allowances. For every pound you donate we can claim an additional 28p from the Inland Revenue. However any donations here are non-returnable.
The Stratford '49ers. By contributing £2 every week you will have the chance to win £50 and donate to the fund at the same time. We will be able to raise £2,392 every year from this.
Social events. We will arrange social events throughout the year where the aim is to raise money for the fund but primarily to have a good time. Look out for further news about these events.
---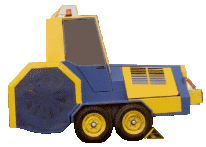 Synthetic Rope
So far, the club has achieved about 1000 launches on Dyneema, mostly on our initial free reel of rope. The rope has been trouble free, is very easy and safe to handle, and doesn't kink or tangle easily. It is very much lighter, and stronger.
We've had one severe wrap up, where the catcher ring on the drum was badly crushed and wrapped round a chassis member, but unbelievably the rope was undamaged. We've also had one break, where the second cable was damaged by friction during the launch of the first.
Limited comparisons with steel had shown that the gain in launch height is in the region of 200′, but we do seem to have had an unusual number of 2000′ launches when the conditions were not particularly ideal.
Wear is still a big unknown, but it looks promising. We have noticed increased wear and local damage in the first 200m of rope. We took out the worst for investigation, and strength tested it. The results were reassuring: the worst section was still 20% stronger than a black weak link. A new piece of rope, with 4 of the 8 strands cut, is 35% stronger than a black weak link. As a comparison, new steel cable is 60% stronger than a black link.
The remaining unknown about Dyneema is its life. Wear patterns look encouraging, with the probability that life will beat that of steel, but it is not yet possible to estimate a total lifetime. Until much higher launch numbers are achieved, and the effect of the ground drying out in summer has been experienced, the cost/wear balance will remain unknown.
Cost is still in the region of 2½ times that of steel, but this is offset by the longer flight times resulting from higher launches. There are operational issues related to the ease with which the rope sits on rather than in the grass. It will bridge hollows with only light tension, and could be picked up more easily by tail skids. Towout drivers need to ensure that the ropes do not cross, and to remember that the direction of any curve in their track is important. Splicing takes, say, 50% longer than jointing steel cable.
On the other hand, it is fundamentally an easier and safer material to handle and work with. It is giving significantly higher launches. Under most reasonable wear and damage conditions it is stronger than steel, and after quite severe degradation it is still stronger than a black weak link. It has operational safety advantages, owing to its lower weight and lower elasticity. Less power is required at the winch, particularly in the acceleration phase of the launch. There should be less wear and tear, and lower fuel consumption. Winch wrap ups are much quicker and easier to untangle. Splicing equipment is cheap, and the process is easy, once you've learnt it.
David Searle, Project Engineer
… By Any Other Name …
There has been quite a lot of confusion about the name of this synthetic rope. To clarify it a little:
The generic name for the fibre is Ultra High Molecular Weight Polyethylene, or UHMWPE. There are other names that trip off the tongue a little more easily.
Dyneema is a trade name for the uhmwpe fibre used in the rope. The process was patented by Royal DSM in Holland in 1979, and is licensed to various other manufacturers.
Dynamica is the company that supplies the rope that we are using.
Dynamica is also the name of the Dyneema product made by that company. They make various ropes from Dyneema fibre.
Plasma is the name of a different Dyneema product made by a different company
When we started to investigate synthetic rope, we were talking to the manufacturers of Plasma, which is how the term got into use within the Club as a generic term. However, of all the terms defined above for what we are now using, that is the only one that is actually wrong.
During the investigation, we were contacted by Dynamica. Their product had two distinct advantages over Plasma: it is only 70% of the price; and they were prepared to take all the financial risk out of our trials by supplying the first reel free. In the long term, the price is important, of course, but it was their willingness to help that got the project off the ground. For these reasons, we expect Dynamica to be our suppliers for the foreseeable future.
---

CVT Airspace
There is now a Consultation Document for the Expansion of Controlled Airspace at Coventry Airport – a copy of which we 'officially' received in late February. We have formed an Airspace Group comprising Bob Horsnell, Pete Fanshawe, Martyn Davies, and myself to consider and formulate our response.
The group is working very very hard to ensure that our response to Coventry Airport is of the highest standard and that we have considered every aspect that directly or indirectly affects our Club. As a consequence we are consulting with a wide range of external bodies from the BGA, other gliding clubs and recreational aviation organisations to county, district and parish councils. This is proving to be a mammoth task and it is only the start.
Once we have submitted our response, no doubt Coventry Airport will request meetings and may formulate another proposal to which we will have to respond – the whole process could take years before there is a resolution.
Sharon Kerby has been brought on board to help us deal professionally with all public relations aspects relating to this issue. If you are approached by anyone from the media about this topic please refer them directly to Sharon – her phone number is in the printed version of The Wire.
We will of course keep you informed of progress.
John
---

Aircraft News
The Fleet
The fleet is in good shape for the start of the spring weather (check when this will happen – Ed). All the C of A's are complete, with no major problems showing up.
The K21 has been in its box though the winter, but it will soon be out and flying again. We're just waiting for the airfield surface to be reliably firm enough to take the extra landing weight without leaving ruts that will rattle your teeth throughout the summer.
Task and Badge Week
This year, the Task and Badge Week will run Saturday to Saturday, starting on the 22nd July. The plans are much the same as usual, although this year we've opted for a 2004 weather forecast, rather than the 2006 one.
---

Field Repairs
We're embarking on the mammoth task of repairing the airfield! The main areas that we want to tackle are the trenches across the airfield near the old main runway, some severe undulations in the main landing area, and the areas that get very wet in winter.
We expected it to take at least three years to tackle these things. It will require the cooperation of everyone, a coordinated plan, lots of manpower, and lots of machine power. We're on the lookout for a JCB as the workhorse of the project, which will also serve as a useful tool for our general maintenance needs.
---

Safety Matters
Visitors with Cameras
It is now the Club's policy not to allow visitors to fly with any loose articles, in particular cameras and mobile phones. This has been prompted by an accident at Booker, where the controls were blocked by a dropped camera. Booker are being sued as a result of this.
The BGA may formulate a policy on the subject, but this is unlikely before the conclusion of the court case. If and when they do, we'll follow the official line.
On the whole, this is regarded as at worst a bit of a shame. Quite a few visitors ask if they can take a camera with them, but most of them actually forget to take any photographs. We don't see it as a real disincentive.
Parachute DIs
Please carry out the following checks on each parachute being used that day:
Inspect the outside for contamination, staining or dampness
Ensure there are no exposed canopy or rigging lines showing round the pilot 'chute flap at the back
Check for any frayed or damaged straps or buckles
Check the D-ring to ensure it is secured by the Velcro, is inserted widest side into the slot, and that the fastening on the end of the cable is secure
Lift the flap on the inside of parachute and check that pins are in place, straight, and not corroded, and that the red securing thread is unbroken
If at any parachute is considered unserviceable at the DI, or at any other time of the day, it should be taken out of service and reported to the duty instructor initially, and then to Nick Jaffray for repacking or repair.
Note: The repack date may be checked by reference to the chart on the inside of the parachute cupboard door , Please do NOT check by lifting the flap to remove the card from its slot, which is how cards get lost. The repack dates of the parachutes are monitored centrally, and ensure that all parachutes are in date.
---

YR
We've received a letter. This is such a rare event that we've decided to publish it:
23 Longbarrow, Under-the-Hill, The Shire, Middle Earth

Dear Ed,

I was most interested to read your article in The Wire about the history of the publication and the appearance of The YR.

I was delighted to read that extracts from the latter will be reprinted in future editions of The Wire and royalties from any such extracts from either the first (scurrilous) or third (Dennis Wheatley) edition should be forwarded to my Swiss bank account.

Details: Geneva Creditsbanque 85670; Banque 11406; Guichet 25112; Compte 52003865949; Cle RIB 28; IBAN FR76 1140 6251 1252 0038 6594 928.

You are certainly right about one thing – there were two completely independent authors, and I have absolutely no idea who the other one was.

Ed, The YR
The Swiss bank account details are obviously false, since it's a French Iban. And anyway, no mention was made of royalties, only copyright. And anyway, if there's any money to be made from hacking into the account, The Wire claims first dibs.
---

Classifieds
Wanted: Friends & Family for flying fun. Why not let them the good life? Or better still, bring them to the Club for a Trial Lesson – Special rates for members' guests – only £25 per person.
Want to make some serious cash? No effort or experience required – simply join the 49'ers and you could win £50 each and every week for therest of your life. Simply select an unused number from the list and if your number is selected as the 'bonus' ball on Saturday's Lotto draw you've won! Easy! Only £2 per week.
Looking for that special gift? Why not give them a 'Trial Lesson Voucher' – only £25. But if you don't want your loved-one to think you're a cheapskate why not really push the glider out and buy a 'One Day Course Voucher' – special members rates apply. Contact Dave Ireland for further information.
Going on holiday? Send your pets and other small furry rodents to the Holiday Homes for Pets Pie Company Ltd.
Cheap Flying: Yes, it's true! Only £3 per launch(*) and 15p per minute(*) in a club glider. Let's try and beat the record for the number of launches in a single day. (*Applies Monday 1st May 2006 only)
Want to meet new people on Tuesday, Wednesday or Thursday evenings? Put your name down on the Trial Lesson Evening rota – that'll do it!
Wanted: Do you want to get away from the hum-drum tasks around the launch point? Do you want to be alone from time to time? Why not apply to be a Grass Management Engineer? Full training and ear protectors provided.
Going on holiday? Be sure to let us know – Fingers Fred and Lefty Lou.
Want to move mountains? Contact Geoff Butler who will be only too happy to show you how (or at least show you which mountain to move).
Free! Trial Lesson Evening packs. Why not organise a Trial Lesson Evening for your workplace or local? Pick up a pack now from the old Clubhouse or download from our web site.
Marketing Executives required for up-and-coming leisure organisation. We are seeking dedicated go-getting individuals to join our team of hand-picked team-players to hand-deliver-envelopes to businesses-in-your-area. Contact John Dickinson to arrange interview. No experience necessary. No Riff-raff.
Seriously though, as always we do need your help to ensure the continued success of our Club. We need more visitors, more members and the more Trial Lesson Evenings we do the better chance we have of keeping our charges down. You are our best marketing tool (and the cheapest!).
You can also help by applying yourself to the ongoing tasks that need to be done – grass cutting for example. And we also require labour and expertise to effect the repairs to the airfield.