The Newsletter of Stratford Gliding Club

Issue 29, December 2004
---

From the Chairman
Good grief! Look at the time – it's winter already! It certainly doesn't seem like three months since we published the last issue of The Wire. Well, what's happened since then? Not a lot really…
It has rained quite a bit. From September to November last year we flew on 44 days – this year we only managed to fly on 34. The field got very wet very quickly, but we still manage to fly when conditions do allow thanks to having cleared the hard-standing field in previous years.
Ah yes, there was the AGM in October – the flying fees for next year are staying the same, but full subscriptions are going up just £10 to £250. Other than agreeing the accounts for year ended 31st March 2004, electing and re-electing committee members, voting to apply for CASC status (to guarantee 80% rates discount), a retrospective look at the season, presenting the Trophies, presenting Life Memberships to Barry Monslow and Geoff Butler, I can't think of anything that happened there either.
The Chairman's Conference was held a couple of days later, at Husband's Bosworth. There was a strong emphasis on 'Getting and Keeping Members', and an update on EASA – I'm glad to say that the efforts of the BGA appear to be bearing fruit and that the impact of the new legislation that EASA will impose on the gliding movement will be minimised in this country. There was also an intensive presentation on the safety issues that are facing gliding – basically as a movement we need to improve, but I glad to say that we at SoAGC are statistically at the lower end of the accident scale. But we must not be complacent – safety is all important – I like to think that when I go flying there is a 100% chance that I will be driving home afterwards.
I took the opportunity to ask some of the other Chairmen if they were having any insurance issues similar to what we have faced – the answer from all of them was no! We will be looking elsewhere for our Club glider insurance as soon as practically possible.
The 30th Anniversary Dinner was held at the Swan's Nest Hotel in Stratford on the 19th November. The evening was enjoyed by all 51 people who attended – it was good to meet Bob Hill and Peter Candy again as well as all the partners that I don't often see at the Club. It's a shame that Mr X never showed up though – I was looking forward to meeting him or her. The evening would have been much better if the bar service and food had lived up to expectations – I think it fair to say that we won't be going to the Swan's Nest again, which is a pity because the venue itself was very good – the function organiser appeared very keen to get repeat business from us (before I signed the cheque).
We have started to get things moving on the Kit Shelter and Glider Workshop – Thanks to Diana King we now have someone who will draw up the plans for us, at reasonable cost. Thanks also to Mark Davis who will help us on the Building Regulations front. All that's left after that is to steer the plans through the planning application process and the we can start to construct something.
Penny organised a First Aid course – we now have a team of up to date first aiders able to assist if required. If you are already a qualified first aider please let Penny know – the more people we have the better.
Oh I almost forgot. We are also reintroducing Winter Flying rates – £5.00 per launch and only 10p per minute in Club aircraft. This will start this coming December, and continue through to the end of February. Good grief, look at the time! It's December already…
John
---

Aircraft News
LS family
The LS-8 is now in production at the DG factory in Bruchsal, and the first one was delivered in September. DG still intend to produce the LS-10, but there's a long way to go to certification.
---

Club News
BGA Soaring Course
Last year's Soaring Course at Snitterfield was cancelled through lack of support, aided by the BGA's ability to lose paperwork. To stand any chance of a course next year, we need to be able to approach Simon Adlard in January with six people who are fully committed.
Who's Done What
Stephen Farmer has gained his Basic Instructor rating, and will be joining the rota over the winter.
Bronze C Lectures
We'll be running Bronze C Lectures on week-end days during the Winter. These Lectures are open to anyone from Pre Solo onwards. If you hope to go solo early in the season, or you're already working on your Bronze, these lectures are a must.
Projects
There are a few projects on the go, following on from last year's Questionnaire.
The Kit Shelter
We planned to do the Kit Shelter first, as it was relatively easy and cheap to do. However, we found that we need planning permission for this, so we got a quote for:
Producing plans for the Workshop and Kit Shelter
Producing Building regulations documents
Steering the plans through Planning Permission
This will cost about £3,000, before we even start building anything. We would welcome help in any of these areas.
The Perimeter Track
The perimeter track is getting worse. However, we've been unable to find a source of the road planings that we used on the drive. If only there were more roadworks around.
The Airfield
With regard to the Airfield improvements, Jonty & Martin have A Cunning Plan for improving the surface of the airfield. They will trial this shortly, and if it's successful we will tackle the landing areas.
BGA: Your Caring Parent Body
The BGA sent a letter to all Official Observers recently. The bulk of it reads:
There has not been a renewal of Official Observers since 1993 and a lot has changed in this time. We have therefore decided that all current O/Os privileges will finish at the end of this year and you will have to reapply for a new number to continue after that date. Enclosed is a form to reapply for appointment as an O/O.
We know of no OO who wasn't irritated by the tone of this, and judging by the usenet discussion groups, the feeling is general. The BGA, it seems, could easily have lost all its OOs at a stroke. As one of ours said: It's not the money, it's the principle. OOs get nothing at all for the registration or re-registration fee, so it can only be viewed as a fund-raising exercise.
As a result of complaints, the BGA have softened the statement on their web site, which may have recovered the situation slightly. Time will tell.
In the meantime, if anybody has any idea what these alleged O/Os privileges are, please let us know.
---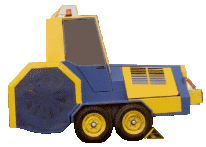 Ground Equipment
The Skylaunch
The Skylaunch has gone away for a major refurbishment. Five years of use and abuse has taken its toll and it needs some TLC from its maker. It should be back mid to late December having been cured of the major problems we were having with it (braking system, gearbox), and we will bring it back on line probably in January after we have taken to opportunity to do some bit and pieces ourselves.
Thankfully Doris has been able to step in to the breach and she's doing sterling work. Had it not been for the significant efforts of several people over the last 12 months we would not be able to fly at all now.
---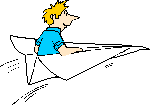 CFI's Corner
Our Operational Procedures are constantly under review. This is necessary to try and ensure that we are operating as safely as possible.
While the Airspace Officer and I were liaising with Birmingham ATC, it came to light that, in very special circumstances, it could be possible for some of their traffic to come closer to us than either they or we would like.
I do stress that it would take a combination of circumstances for this to happen, and these have not occurred in the time that we have been flying from Snitterfield. The fact that it could happen, however, means that procedures need to change.
I am sure that you will appreciate that it can take several weeks for Birmingham to implement revised procedures (which is their intention), whereas we can respond very quickly, so this is why we are observing a voluntary limit of 1700 AGL on all flights from Snitterfield. As this is to be for a short period of time only, I have not set up horizontal limits. If the Corner is active, this 1700′ limit does not apply. If you are unclear about any aspect of this, please get a briefing from the Duty Instructor.
I do stress that this limitation will be for a short period only and there is no need for anyone to be concerned that this will become a permanent feature.
Bob Horsnell and I find Birmingham very easy to talk to, and it's a positive sign that we have managed to unearth this problem and get it fixed in a spirit of co-operation rather than confrontation.
---

AGM 2004
The meeting took place on the 28th October, in Snitterfield Village Hall. 56 people were there, with another 15 apologies for absence. This is a summary of the key points of the meeting, minus things that have already been reported in The Wire, and minus things that have been moved to other sections. There's a full report on the web site.
Treasurer's Report
Accounts, 2003-2004
The Treasurer presented the accounts for the year ending March 2004. They showed a healthy surplus for the year, despite substantial expenditure, especially on the Club fleet. The accounts were accepted unanimously.
Fees for 2004-2005
The 2004 season has shown a drop in income, and the Treasurer predicted that next year will break even. The drop can be attributed mainly to a drop in visitor flying. We do not intend to counter this with increased fees.
We do however expect inflation increases in some of our larger expenses. These can be covered by a £10 increase in the membership fee, with no need for any increase in flying fees. This proposal for the fees for the Club year which starts in April 2004 was accepted unanimously by the meeting.
Proposal to apply for CASC Status
The Committee recommended that the Club should apply for Community Amateur Sports Club status.
Stratford District Council have advised us that we should apply for CASC status. The benefit is that our discretionary rates reduction of 80% becomes mandatory, and that they can then claim the 80% back from central government. The implication is that we would lose the rate reduction, which is currently worth £6660 per year.
CASC status is owned by the Inland Revenue, and is a one-way trip. There are requirements that we have to satisfy, which we believe the Club Rules already do. The main points are that we must be open for anybody to join, and that we must not discriminate in accepting members. Unfortunately, the only way to find out if the wording of the Club Rules is satisfactory is to apply.
After some discussion, the meeting accepted the recommendation, unanimously with one abstention.
CFI's Report
The CFI, Peter Fanshawe, reflected on his view of the year that ended in September 2004.
Summary of the Year
Many people feel this last year was not particularly good. The statistics indicate a different picture, which implies that pilots are getting the most out of poorer conditions:
Number of days flown was 185 against 195 last year
Syndicate launches 1049 against 1030
Average syndicate flight time 1:01 against 1:02
Km flown 25230 against 22000, a Club record
The Ladder winner scored 8806 against 9582
Last year, two 500km flights were flown in the year. This year, two 500ks were flown in one weekend.
Club gliders did 4768 flights against 5437, for a total flying time of 1082 hours against 1205
So, it can't have been that bad a year, but the weather did have some bad spells. August was the wettest on record with more than double the normal rainfall. Only five days were flown cross country in August, and only two in September.
This was the first year that the airfield has been free of sheep, which has been a noticeable improvement except for the record year for grass growth. The field is over 100 acres and it has been cut 16 times by a few dedicated individuals.
Air Space
This time last year we were concerned about a new airport at Church Lawford (Rugby) and expansion at Birmingham. Expansion at Coventry was not on the cards. Now, the increase of commercial traffic from Coventry is causing us concern. Air Traffic Control are actively looking after our interests, and we have a ongoing good relationship with Birmingham ATC.
My approach is that it is important that our profile is high enough to ensure safety, and not so high as to be a pain in the backside. We must make sure that we don't make errors: we are held in high regard by Birmingham, and it is very important that we maintain this reputation.
Winter Flying
It is disappointing that the field is already showing signs of being waterlogged. It is important that the surface of our field is not damaged when it is too wet. This sort of damage is very difficult and expensive to rectify. Please be patient if the weather conditions appear perfect but the Duty Instructor declares that it is not flyable. Please exercise extreme care to ensure that you don't do unnecessary damage.
Duty Marshall
The role of Duty Marshall is becoming more and more important. For operational reasons, having a Duty Marshall will become a key part of our Operational Procedures. In other words, we'll need a Duty Marshall for flying to take place at busy times.
Penny is our Chief Marshall and will be working to ensure we have a body of pilots who can act as Duty Marshalls.
Chairman's Report
The 2004 Season
Because of the weather, we flew 10 days fewer than last year even though we had more flying days available, and we did 16% less launches: Member launches are only down 7%; Visitors are down 22%; TLE launches are down 52%. Clearly we need to address the Visitor and TLE problem, by increasing our marketing effort so that we attract more visitors and TLE bookings.
Marketing is expensive, so we need to do as much as possible ourselves. We will be producing a Trial Lesson Evening pack which we will send to local businesses to promote more bookings for next year. However, word of mouth is the best advertising, so we need your help to bring individuals or groups to the Club.
7-Day Operation
This year we started earlier than in previous years, and ended later. We could to do this because winching was on a voluntary basis at the beginning and end of the season, so we could extend it without increasing the costs pro rata. We abandoned formal courses this year, resulting in more members than ever taking advantage of the operation.
Vehicles
We now have a new specialist looking after our Land Rovers, and he has done good work at a good price and resolved some issues left by our previous supplier. It has been suggested that we should try using an automatic Range Rover for cable retrieve, and he's looking out for a suitable vehicle.
We are also on the look out for another glider retrieve vehicle mainly for contingency purposes, but also there are safety implications in taking Land Rovers and cars on the field to retrieve gliders.
Insurance
Our insurance issues started with the aircraft renewals. We were informed that the K21 could only be flown by solo pilots with 150 hours total gliding. This caused an immediate problem to many of our members. To dispel a few myths:
It had nothing to do with paintbrushes
We did not ask for it
We did not ask for the cheapest possible quote
We immediately negotiated the limit down to 125 hours. Now after lengthy negotiations it is 50 hours total gliding, which is the original limit we imposed on it as a Club.
We also had conditions imposed on our Senior Pilots. After much negotiation we have got to a position where nearly all of our senior pilots are insured to fly club aircraft solo. It has not been easy, and we are not finished yet!
Presentation of Trophies
Committee Trophies: The Fred Haines Shield for long and meritorious service: Phil Pickett for making the 7-day operation such a success. The John Simonite Trophy for contribution to running the club: Penny Broad for her work as Chief Duty Marshall and the improvements she has made to our operation. The Winch Trophy, a new trophy, awarded to the person who has done most down at the other end: Humphrey Yorke.
Andy Coffee Trophy for Flying Achievement, was awarded to Dave Benton, for not one but two 500k flights in one weekend.
Flying Committee trophies: Tom Smith Cup for cross-country achievement: Dave Benton for his long weekend. Best Flight In A Club Glider: Stephen Farmer. Most Improved Pilot: Laura Maksymowicz. Badge Ladder: Richard Ellis. Cross-Country Ladder: First, Dave Benton, 8806; Second, Phil Picket, 7886; Third, Martyn Davies, 6797 (just 6 points clear of fourth). First 300k, a new trophy, awarded for the first 300k flight of the year: Phil Pickett.
Life Membership
Life Membership, for exceptional service to the club, was awarded to Barry Monslow and Geoff Butler.
---

Safety Matters
A Narrow Escape
We had a near miss recently. As it happened, there were no injuries and no damage, so we got away with it. But there's a lesson to be learned.
The K18 overran the cable as the All Out was given. The rings were disturbed but not released, and the aircraft started the launch but released at 20 feet.
The signaller had turned away and didn't notice, and the logger on the bus noticed but didn't feel empowered to stop the launch. As a result, the winch driver didn't stop, and the cable was pulled past the K18 under power.
It's always a combination of things that conspire to cause accidents and incidents. In this case, the one that was missing was bad luck, so we were OK, but we can't rely on that always being the case. Removing any one of the conspiratory factors is usually enough to turn an incident into a non-event, and everybody's responsible for that.
---

Club News
Next Year's Fees
These fees apply as of 1st April 2005.
| | | |
| --- | --- | --- |
| Full Membership | £250 | £22.40 pcm |
| Senior Membership | £170 | £15.30 pcm |
| Family Membership | £125 | £11.20 pcm |
| Junior Membership | £80 | |
| Associate Membership | £25 | |
| Launch fee | £5.75 | |
| Flying time | 28ppm | |
| Trailers and Caravans | £52 | |
As an incentive to get them flying, the launch fee for Club single seaters will be £3.00 if it is logged before noon.
The Committee
The Committee is now:
Chairman
John Dickinson
Secretary,
Aircraft
Andy Balkwill
Treasurer
Chris Wooller
Vice Chairman,
Insurance
Nick Jaffray
Membership Secretary
Richard Maksymowicz
Safety Officer
Rob Martin
Engineering
David Ireland
Marketing
Andy Sutton
Site
Chris Bingham
Publications
Geoff Butler
Stephen Farmer
Jo O'Brien
Liz Pickett
30th Anniversary
Monday August 30th was our 30th Anniversary Day when we went Back to the 70s. Following the success of that day, we will be organising a Member's day every year, with reduced rate flying and probably a barbecue.
Friday November 19th was our 30th Anniversary Dinner at the Swan's Nest in Stratford, with over fifty people present. As a result, we are considering adding an Annual Dinner to the Club diary, if there is enough support among the members. We used to hold a Christmas Dinner at the Falcon, but support slowly waned, and there's no point in doing it unless it's popular.
The Chairman organised both these events, presumably because he didn't realise how soul-destroying it can be, trying to organise 50 people. Herding cats is a doddle by comparison. Thanks, John!
---

Why Not The Junior
There are a few club members, myself included, who will DI and fly our Junior regularly, but my observation on Sundays is that this glider is underused compared to the K8 and in particular the K18. In fact there have been days when I have been the only Club member to fly it, even though there has been a queue for the K18.
Members go solo and seem to progress fairly quickly to the K8 and K18 but not many seem to go on to the Junior. Why is this? Yes, it is "glass", therefore some flying in the K21 is required in preparation for conversion, but does this put people off? I wouldn't think so.
Rather, I think it is the negative comments of some members which make others think it is not worth the effort. I have heard comments such as it is only a plastic K8 and with that thick wing it flies like a brick at speed bandied around. These may indeed be people's feelings about the Junior, but surely it is better to encourage members who are at the right stage to fly the aircraft and decide for themselves.
Personally I LIKE the Junior. I know some may say that tells you something about me, but I do not think so. My experience of this glider has only been positive, including my five hours Silver duration, numerous short cross-countries (limited by my own ability and NOT the glider's capability) and bringing me safely in to my first out-landing. It was then that I found how easy to de-rig and rig it is.
I find it comfortable, responsive, and fun to fly. Ok, when I tried to keep up with a Cirrus I could but ended up looking up at it, which indicates its performance limitations. However with a claimed L/D of 35:1 at 43 Kts a K8 it certainly is not. It compares well to the K18 and other gliders such as the ASK23 and Grob 102, albeit at lower speeds.
To quote Derek Piggott: "The Junior is much closer to my ideal of a good club glider. In my opinion the lower circling speeds are a great advantage to less experienced pilots. It is particularly suited to thermalling in small weak thermals and the lower speed is also an advantage for winch launching and ensures a really high launch".
Finally, is it the name that puts people off? Junior is not very inspiring, even to a fan like me. Perhaps we should just call it the SZD?
I regarded conversion onto this glider as a natural stage in my gliding development, and also a stepping stone to solo in the K21 (which is a real delight). When your instructor agrees you are ready give it a go, it will stretch you a bit further and can only improve your flying. Make friends with the Junior, get used to flying it yourself and then make up your own mind.
Stephen Farmer