The Newsletter of Stratford Gliding Club

Issue 25, November 2003

This edition of The Wire contains a questionnaire, so that the Committee can gauge your ideas of what's important to you in the development of the Club.
We've done it this way so that everyone gets an equal chance to express an opinion without having to run the gauntlet of a General Meeting of the Club.
Please take the time to complete this, and feel free to make any suggestions you think would be beneficial to the long term future of the Club.
---

From the Chairman
If you attended the AGM a few weeks ago, you will know that the Club is in a healthy financial state as a result of decisions made two years ago, and that as a result of the difficult decisions taken at last year's AGM and the support given by everyone to ratify those decisions, we have been able to generate a significant surplus.
The upshot of this is that I find myself in the happy position of taking over the Chairman's role with the Club on a sound financial footing, and the Committee is able to plan for the future development of the Club. I would like thank Geoff and the rest of the Committee for making this possible.
We have already invested in several areas – our K21 is now in as new condition having had a face lift in Poland, HSM will be refurbished during February and March. By the time you read this we will have a new generator installed. This is in addition to some long overdue work on the drive as well as clearing the concrete areas on the airfield should we need them during our winter flying operation.
The winter is when the committee makes plans for next year's operation, ensuring that we keep operational costs to a minimum whilst ensuring that everything we need to operate is fully functional. In addition we will be planning how we can invest in the future of the Club – this is where we need to know your views so we can move the Club in the direction you wish it to go.
BGA Chairman's Conference
The Chairman's Conference was held on 1st November at Husbands Bosworth, and we were brought up to date on a few issues that the gliding movement will have to face over the coming months and years. The most immediate of this is the impact of new legislation as a result of the EASA (European Aviation Safety Agency) – some of which is already in place. I would suggest that everyone reads the articles in S&G which discuss the impact of the new legislation in some depth.
John
---

Aircraft News
GAG
The K21 is back from Poland resplendent in its new coat and looking very smart indeed. Phil has hard waxed it and Mark has sprayed the wing tips. Phil has test flown it and as our Technical Officer has accepted it so that final payment can be made. He reports that it flies extremely well, no longer has an urge to turn to the left, and is rock solid even at 120 knots and above.
As you would expect, having had new control connections, there is a little stiffness in the operation of the controls which adds to the "new glider" feel.
There is further work to do in the way of instrumentation and radio installation which will be done over the next couple of months. Having paid close on £10000 for this refurbishment, we have decided not to expose the K21 to the rigours of winter flying. Should we be unfortunate enough to find ourselves down to one K13 at some stage during the winter, we will review this policy. The instrumentation and radio work will be completed during this period.
K13s
The problem with the wheelbrakes on the K13s is that they are poorly designed and poorly engineered. Basically, you get one go with them, and if you use them in anger you have to adjust them afterwards. There's a small amount of adjustment in the cockpit, and after that the seat has to come out so that you can take a notch off the brake actuator. Once all the notches have been used up, it's £60 for a new pair of brake shoes.
That's why we'd prefer you not to use them unless you really have to.
We're investigating a modification that consists of a hydraulic braking system. If it's effective, we'll consider installing it on all the K13s.
The LS family
The Rolladen-Schneider factory, which builds the LS family of aircraft, was in financial trouble and was expected to be taken over by Glaser-Dirks, who build the DGs. This seems to have fallen through, and LS will now be taken over by LAK. Production will be moved to Lithuania and Slovenia.
---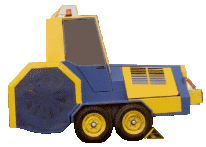 Ground Equipment
The Generator
The main generator has arrived, and is being installed by Barry Monslow with the help of Martin Greenwood, and with the occasional help of teams of grunt labourers.
Barry's been putting up with the grief of the previous generator for years now, so we're sure he'll be glad to see the back of it. This one comes with a maintenance contract.
---

Safety Matters
"Who's responsible for Safety in the workplace?" I asked a young Modern Apprentice who was clutching his N.V.Q. assessment returns which he wanted me to sign off having read our Staff Handbook.
"Fiona!" he replied confidently.
"Who???"
"Er.. Fiona – the Health & Safety Officer" he replied more hesitantly.
"Let's suppose you are out for a drink with your mates on a Saturday evening and you want to go to the pub at the other side of a busy road. Who's responsible for ensuring that you make it to the other side safely?"
"I am!" he said, somewhat astonished by the question.
"Who's responsible for Safety in the workplace?"
"Fiona!" he replied confidently. "It says so in the Staff Handbook!"
Not wishing to make a career out of this conversation, I managed to convince him that he was responsible for his own safety and also that of those around him at all times, and that it was a bad idea to switch off because he feels someone else is responsible.
I mention this because Roy Wood, our current Safety Officer, has decided to hang up his Band Aid and has asked if we can find a replacement. We are actively seeking a replacement as I write, and Roy will continue until we have one in situ.
I think that it is worth reminding you that the Safety Officer is only responsible for ensuring that we have safe environment in which to practice our art, and that all the club meets all necessary legal and recommended requirements for Health and Safety. He is definitely NOT responsible for ensuring that you do not walk in front of a moving glider or pick up the cable whilst another glider is launching!
Don't let your common sense have a lie-in on days when you come to the Club, and help others to be safe by pointing out anything they may be doing wrong that could result in injury to themselves or others. In short, we are all responsible for our own safety and the safety of others around us!
Thanks to Roy for all his efforts as Safety Officer over the last six years!
John
---

AGM 2003
The meeting took place on the 30th October, in Snitterfield Village Hall. About fifty people attended, with another ten apologies for absence.
Reports
As usual, the agenda of the meeting was: Financial business; Chairman's Report; CFI's Report; Awarding of Trophies. There's a full report on the Club web site.
The general tone of all the reports was the same, describing the Club's successful recovery over the past two years from the problems of Foot and Mouth, which could have closed us down. The finances are buoyant, the membership is increasing, and the flying achievements are numerous.
This season has been very successful, with many pilots reaching milestones from Solo and Bronze, to Gold and Ratings. We're expecting a substantial surplus this year, which will pay for the many aircraft and airfield projects that we have planned or completed.
Trophies
The Club Ladder was won by Dave Benton, with Phil Pickett and Mike Coffee running up. The scores were far higher than ever before, and seventh place this year would have won the ladder four years ago.
The new Badge Ladder trophy, which was presented by Diana and Phil King, was won by Chris Bingham.
The Tom Smith Cup for cross-country flying was awarded to Mark Parsons, for his first 300k.
Best Flight In A Club Glider was awarded to John Dickinson, for his Silver C in the Junior, and in particular a 50k to Bicester in 55 minutes.
Most Progress was awarded to Andy Balkwill, for his first 300k and his Assistant rating.
The Fred Haines Shield for Long and Meritorious Service was awarded to Allan Wright for many years of instructing and excellent support for the Club over the summer.
The John Simonite Trophy for contribution to the running of the Club was awarded to Lee Ingram for his involvement and hard work in most of the projects we've undertaken recently.
The Chairman awarded a Chairman's Cup to Peter Fanshawe for his years of work as CFI.
The Andy Coffee Trophy for Flying Excellence, the Spitfire, was awarded to Mark Parsons for his first and second 300k flights, achieved in his Dart 17R.
Next Year's Fees
The fees for next year represent an inflation-linked increase of less than 2.5% for the average member. They were accepted unanimously by the meeting. The fees will be
| | | |
| --- | --- | --- |
| Full Flying | £240 | Up £15 |
| Senior | £160 | Up £15 |
| Family | £120 | Now half-price |
| Junior | £80 | No change |
| Associate | £24 | 10% |
| Launch fee | £5.75 | No change |
| Flying time | £0.28 | No change |
| Trailers | £52 | No change |
| Visitors | £30 | No change |
| Member's Guest | £20 | Up £5 |
The Standing Order minimum monthly charges will be
| | |
| --- | --- |
| Full Flying | £21.50 |
| Senior | £14.40 |
| Junior | £7.20 |
The Senior rates were discontinued two years ago, but existing senior members still keep their right to discounted rates.
The Committee
Geoff Butler stood down as Chairman at the last AGM, after nine years in the job. His successor, elected by the Committee from the Committee, is John Dickinson. The members of the Committee are now:
| | |
| --- | --- |
| Chairman | John Dickinson |
| Secretary | Andy Balkwill |
| Treasurer | Chris Wooller |
| Vice-Chairman | Tony Palfreyman |
| Booking | Jo O'Brien |
| Engineering | David Ireland |
| Insurance, Accounts | Nick Jaffray |
| Marketing | Andy Sutton |
| Membership | Richard Maksymowicz |
| Site | Lee Ingram |
| Taking it easy | Geoff Butler |
---

The Questionnaire
We'd like your opinion on what is more or less important to you in the development of the Club over the next year or five. We're putting together our five-year plan, and w e'd appreciate your input to this. It's in the nature of the beast that the last two years of a five-year plan are very much guesswork, and even the third is a bit vague, but it's always good to have an idea where you're going,
Cut out the next page, fill it in any way you like, and send it back to us in the pigeonholes under Q for Questionnaire. Please try to get it back to us by the end of January.
The following ideas are currently in circulation from various sources. All these depend on the funds being available and the practicalities of the projects, so the Committee can't and won't make any guarantees. Other ideas apart from financial ones also interest us.
Please indicate your priorities, and add any others you may have, but do be practical. By all means write comments and explanations anywhere you like, but try to be terse and to the point.
Please score the items thus:
1-5 Priority: 1 is Urgent, 2 is Sooner, 5 is Later. Don't push your luck by scoring too many 1s.
No I'd if this didn't happen
Blank No opinion
(Please use the paper copy of The Wire, rather than trying to respond via this online version. Ed.)
---
| | |
| --- | --- |
| [1] A replacement clubhouse will be required sometime. Should we (a) refurbish or upgrade the existing clubhouse to something similar | |
| (b) replace it with another bigger and better temporary type building | |
| or (c) longer term construction of a proper brick built clubhouse with all facilities such as clubroom, bar, office, loos, bunkhouse | |
| or (d) Your idea | |
| [2] Provide new hangarage. Should it be (a) a large one like the existing to rent space for members gliders. | |
| or (b) a smaller hangar for the same purpose | |
| [3] Provide a glider workshop so that repairs can be done on site. | |
| [4] Provide covered shelter for the stand-by winch and other kit which need not be kept secure. | |
| [5] Improvements to the airfield grass areas. Should we (a) Improve large areas of the field, such as ploughing and relaying and reseeding | |
| or (b) just the take-off and primary landing areas | |
---
[6] Make improvements to the airfield perimeter track
[7] Upgrade the single-seater fleet.

Replace the K8
With what

Replace the K18
With what
Replace the Junior
With what
[8] Your idea

[9] Your idea
Please put your name below, so that we can discuss things with you if appropriate, and post this to us in the pigeonhole under Q. Thanks for taking the time to fill this in.
---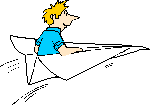 CFI's Corner
Winter Programme
With less than a month to go to Christmas, the time-table for the Winter Programme is well under way and it will posted in the Club House and on the Web before the New Year. The first activities will start in the last week of January. I hope everyone will find something that appeals to them. If there is any area that you would particularly like covered, it's not too late to tell me, if you are quick.
Christmas Day and New Years Day fall on Thursdays this year. I hope that we will as always fly on New Years Day but I don't expect flying to take place on Christmas Day. A list will soon be posted indicating what days Instructor cover is available, with a request for members to put their names against the days that you would like to fly. I will then post a final Time-Table of what flying will take place, weather permitting, the week before Christmas.
Wet Weather Flying
We did quite a lot of damage to the airfield last winter, by continuing to fly when it was very muddy. We want to keep the Club flying as much as possible over the winter, but we really have to do something about the problems we cause for ourselves.
A contributing factor was that the field went from Too Muddy To Put A Tractor On It to Rock Hard And Starting To Crack during a mere three weeks in March. Despite teams of willing volunteers, we just didn't get the chance to put the heavy roller on it.
Most of the damage is done by vehicles rather than aircraft, although the K21 is a bit of a problem. 2½ tonnes of Land Rover can make ruts that are still there a year later. This winter, we'll be very keen to limit the damage, so that the field has a chance to recover a bit.
We've levelled off the edges of the peri track and the old runways, to give us somewhere to land without damage, and that the tractors can get to. We can still use the south track for delivering cables to the launch point. So, please do your best to keep the big vehicles of the muddy ground.
---

A Visit to New Zealand's Alpine Soaring Club: OMARAMA
There are 15 gliding clubs in New Zealand, 7 in the North Island and 8 in the South. Omarama in the South, some 80 miles south of Mt. Cook, is the mecca, and is known world wide, in particular for its record breaking wave flights. I doubt if any glider pilot visiting N.Z. does not have Omarama on their itinerary.
The club was formed in 1991 and is situated in the middle of a huge flat plateau, some 20 miles square, surrounded by mountains which are part of the Southern Alps.
Depending on weather conditions, thermal, mountain and wave flying are available most days with long cross countries into the mountains. Outlandings are not a problem with many landing strips and large grass paddocks available, but pilots need to be vigilant as electric fences are in evidence.
Launching is by aerotow only, and it is quite normal to tow to 4000ft. plus to make a start. You only have to look at the general area to realise that wave on most days of the year can be a common feature, and heights of 20,000ft. plus are quite often the norm, set up of course by the local mountains and not, as most people think, by Mount Cook which tends to be the icing on the cake for the more experienced pilots being some 80 miles to the north.
What were of great interest to me personally were the three long hangars, each housing 33 gliders (100 in total), just slide open your door, roll the aircraft out and you are in business within a couple of minutes. The design was the most impressive I have ever seen, and the construction from galvanized steel was of top quality workmanship.
Clearly the Club is run on commercial lines with many of its pilots coming from all parts of the world and in many cases complete with their gliders, many remaining on site from one season to another. The fleet is just about every type of modern glass ship around including a DG1000. Most club single seaters seem to be LS3s and LS4s. All gliders are fitted with oxygen as a standard.
The site is basically for experienced pilots with at least a Silver C. It is not an economical place for initial training. Mountain flying experience is also a big asset as this type of flying can be quite intimidating with mountain peaks above you. Even with this modest start, to make worthwhile and safe progress, quite a lot of two-seater ongoing training and checking is advisable. It is also a legal requirement to present your logbook for inspection and signing.
You would need to fly perhaps a couple of seasons on a regular basis to exploit the site to the full and then you would still be on a learning curve. Unlike many mountain soaring sites the good outlanding situations which exist make for safer flying.
Surprisingly the camping and caravan site is very modern and would be considered cheap at £4 per person per night. The local village of Omarama is a 10 minute walk away and has all the normal services, but no bank or cash point.
Flying there is quite expensive, to say the least. When I put this point to one of the staff his comment was "well, we are the best in the world", maybe he has a point. Clearly, you need to have a few bob in the bank to fly at this venue. If you are just a visitor looking for a trial flight, 20 minutes will cost you £71, 30 minutes £79 and 1 hour £110. Obviously the longer the flight the more ambitious your instructor can be.
I raised the question of the potential damage to gelcoat considering the altitudes flown and the high summer temperatures. Simply, they budget to re-gelcoat gliders every 10 years.
The Omarama Soaring Centre (OSC) is an incorporated society, its membership consisting of local New Zealand gliding clubs. It is a non-profit organisation run by volunteers for the specific benefit of the gliding and flying movements in general. All money collected from camp fees, landing fees, and hiring goes directly to maintain and improve their facilities for the benefit of current and future generations.
Here is a typical scenario for a visiting British pilot hiring an LS4 for 7 days. You need to budget for £1500!
| | | |
| --- | --- | --- |
| 1 | Say a 2 hr. check flight in a Janus | £92 |
| 2 | 4000ft. aerotow and Landing fee | £41 |
| 3 | 7 days hire of a LS4 | £756 |
| 4 | Say 7 3000ft. aerotows (minimum) | £223 |
| 5 | 7 days landing, supervision, GNC, and Club fees | £185 |
| 6 | Say 3 days use of oxygen | £26 |
| 7 | Say no retrieves. | £00 |
| 8 | Plus 5% airfield tax | £67 |
| | Total | £1390 |
In spite of my comments on prices, the cost of operating infrastructure at this level has got to be quite high. They only operate at full strength for the season November – February. The airfield is owned and run by the local council with all operators paying a landing fee which for gliders is £2.40
In conclusion it is a superb site with great opportunities to which you may consider retiring if you have the cash and can make it by 50.
If you care to consult Lee Ingram's website there are a few pictures available which will give you an idea of the site.
Please note that all errors and omissions must be accepted as the visit is simply a first impression.
Dave Benton
1st November 2003
---

The View from The Back
Flying Attitude
As we sit in the back of the glider, watching the horizon rise and fall in front of our eyes as the pupil tries valiantly to set a defined airspeed, we bite our lips for several stomach-churning seconds as the nose continues to go up… then down… up… then down, until we offer the advice: "Don't chase the ASI, fly by attitude". Actually our stomachs don't churn, by now all the instructors are well used to this basic problem many pilots have trouble with in their early flying days.
We teach glider pilots from their first lesson about the normal gliding attitude and in later flights that we adjust our airspeed by setting a different attitude, then we wait for the speed to settle and check the airspeed indicator. If the speed isn't correct, we adjust our attitude and wait for the speed to settle again. It's all about attitude. If your attitude is correct, the flight becomes less like a roller coaster ride and a smoother ride is enjoyed by all. Not unlike membership of the Club.
We are a Members Club, run by its members for its members. It's a team thing. Aside from the summer weekday course operation, where we can't reasonably expect an instructor to work five days a week throughout the summer without some recompense, no-one gets paid to run the club. We are all equal members paying the same fees with no special concessions irrespective of our contribution.
Being a member of a club such as ours, where the club provides an environment for members rather than a service to members, carries a responsibility that members should contribute according to their abilities and circumstance where possible. This is not compulsory, however. Above all, none of us should see ourselves as providing a service to other members, just contributing as and where we can. As a club, we do provide a service to members of the public for trial lessons and trial lesson evenings. They are customers, but we have the privileges of membership!
Included in this issue of The Wire is a questionnaire about where you would like to see the committee invest what little spare money we have in the future. Issues like the clubhouse, hangars, aircraft or workshop are raised. Where should the priorities lay? If you are a new member to the club, don't think you don't know enough to comment. You do. You know what your first impressions were, what tempted you to join, what could have put you off from first impressions. These opinions matter.
By the same token, you will see what we could be doing in the near future, ask yourself; "How could I help make this happen? Do I have skills that would help?"
The Committee has adopted an attitude whereby they are asking for opinions to help make decisions for the future. All that is asked is for the attitude to help make it happen. Don't take a service and be a passenger, be a member of the crew. That's the normal flying attitude.
Pontius